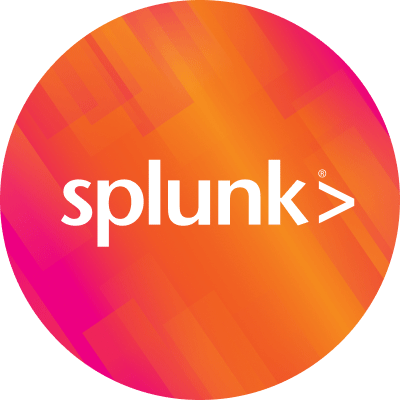 By Splunk April 27, 2018
SplunkLive! 2018 is underway, with three successful US events—and plenty of others around the world—recently held in Santa Clara, Atlanta, and New York City, and more to come as the year unfolds.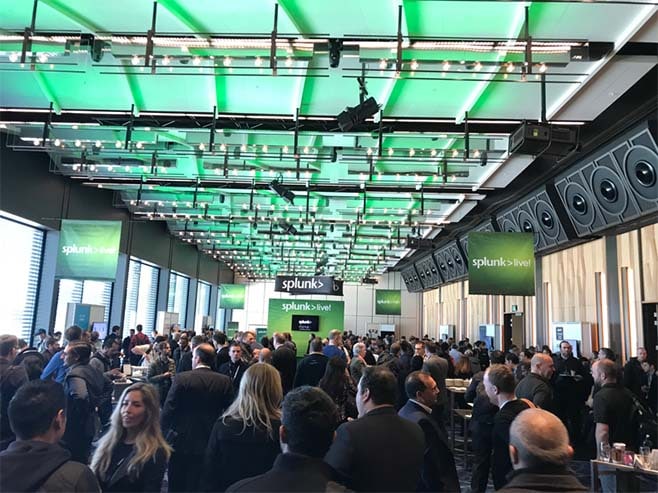 These regional events offer attendees—from seasoned Splunk veterans to newcomers—a business-focused opportunity to network with peers and learn first-hand how diverse organizations are using Splunk to save resources and improve business results.
The Splunk team and our partners invite you to attend SplunkLive! 2018 at a location and date that works for you. Attendance is complimentary; registration is required.
In the US:
In EMEA:
In APAC:
And Mark Your Calendar -- Registration coming soon for these SplunkLive! 2018 events:
US: Seattle (July 11), Washington, DC (July 19), Toronto (October 18) and Denver (November 8)
APAC: Beijing (September 7)
Customers Share Compelling Experiences with Splunk
There have been a number of highlights from SplunkLive! 2018 already. Attendees expressed particular interest in featured customer experiences-- how they have implemented Splunk for diverse business demands, from reducing costs to improving security awareness to creating more actionable decision-support information. Popular presentations include:
How does Gap Inc. ensure your jeans are in the store?
IT professionals Dan Byun and Kartik Garg of Gap Inc. discussed their ongoing collaboration with Splunk to enable "revenue-generating insights" to improve the customer experience in more than 3,600 stores in 47 countries. Speaking in Santa Clara, these Splunk power users shared how their implementations developed from a modest grassroots effort into an essential component of its IT operations to ensure global sales and inventory management systems are highly-available with rapid problem identification and resolution capabilities.
Digital Transformation relies on getting the right information from diverse sources—how's that going in your organization?
At the New York City SplunkLive! gathering, IBM's Mike Perera shared how his organization is collaborating with Splunk to eliminate blind spots in the IT architecture and ensure IBM customers have greater visibility into their enterprise IT operations and security postures. With more than 90 percent of the world's machine data generated in the last two years, now is the time for IT professionals to harness the business value of their enterprise data to deliver improved business outcomes.
Do you have a Complete Operational Picture of your enterprise security?
SplunkLive! attendees in Santa Clara learned from Nina D'Amato with the City and County of San Francisco how her organization is protecting the data of more than 865,000 residents. They rely on Splunk to integrate the municipality's diverse enterprise security tools to deliver trusted and comprehensive situational awareness, robust threat detection, and effective security incident and event management.
How can you transform enterprise data into actionable information?
Erika Swartz and Lin Stokes of Shaw Industries provided detailed examples of how the world's largest flooring manufacturer with nearly $6 billion in annual sales, relies on the Splunk platform to improve product quality, reduce waste and cost, and empower increasingly data-driven solutions. At SplunkLive! in Atlanta, these process engineering and business intelligence professionals demonstrated how they keep finding new applications to generate more value as their Splunk user base expands—from an initial two to more than 120 today.
Plan to Attend SplunkLive! 2018
SplunkLive! is designed to educate and stimulate the thinking of attendees in a valuable, one-day format that provides attendees with access to practical information about the latest tools and techniques they can use to turn their enterprise data into the answers they need.
In addition to featured customer case studies, the SplunkLive! agenda includes keynote and break-out sessions on IT Operations, security applications, a Splunk overview, and more. This is an ideal venue to understand how your peers are using the tools and how their experience can inform yours.
For more details and to register for the SplunkLive! event in your area, see http://splunklive.splunk.com.
Join us when and where is most convenient for you – but do not miss joining the Splunk community of practice at SplunkLive! 2018. We look forward to meeting you!
----------------------------------------------------
Thanks!
Melissa Hardt