E-book
Evolving From Monitoring: Why Observability Is Essential for Your Business
Faster is better, especially for businesses. Cloud-native technologies — while they deliver customer-facing applications and new features faster than ever — come with potential challenges, like complex dependencies. For every deployment, there are new potential errors, slowness or outages.
Monitoring solutions have come a long way, but they often fall short in modern environments. That's why an observability solution is essential — it gives critical context, identifies major problems and empowers teams to enhance service performance and customer experience.
In this e-book, you'll discover how Splunk Observability Cloud helps unlock your business's full potential, helping teams: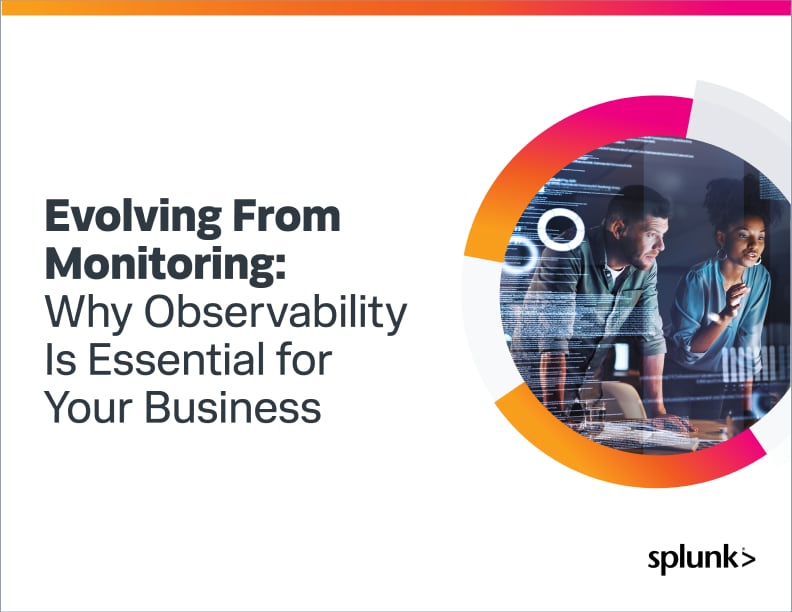 Use AI to confidently detect and resolve the biggest problems
Add business context to data
Tag, view and analyze specific traces to quickly identify problems
Identify the impact of change with less manual effort and in real time
Read Evolving From Monitoring: Why Observability Is Essential for Your Business to learn how to align your telemetry data to pinpoint and prioritize issues that impact service performance and customer experience the most — bridging the gap between system health and business outcomes.