Top Five Highlights From Splunk .conf19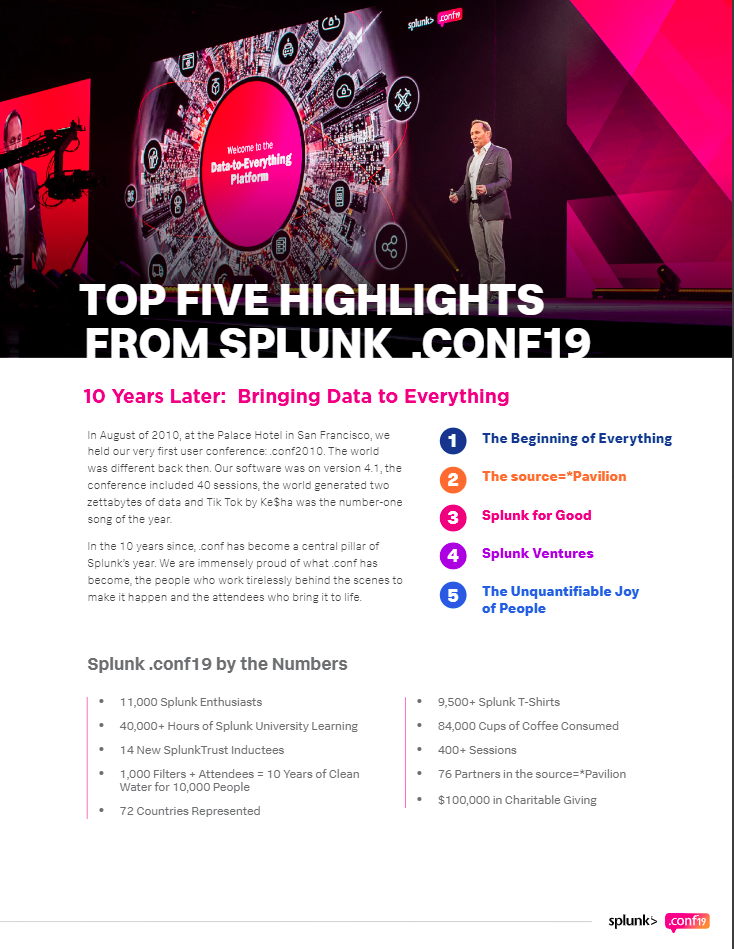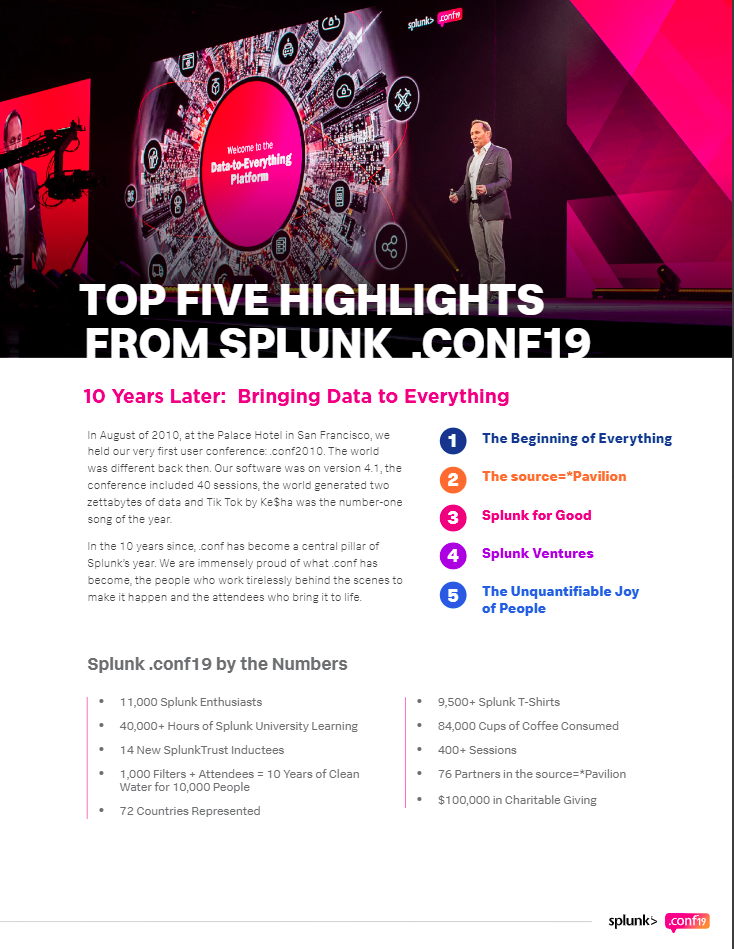 It's hard to believe that .conf19 was our user conference's 10th anniversary — and this year was our biggest and best .conf yet. More than 11,000 Splunk experts, professionals and partners joined us in Las Vegas for more than 400 sessions, 84,000 cups of coffee and much more over four incredible days in October.
There's always so much to do at .conf that it isn't possible to see everything — so we've put together our highlights so you can catch up on what you might have missed.
Download the Top Five Highlights From Splunk .conf19 and find out:
Why Splunk is the ultimate Data-to-Everything Platform
New product launches and major feature releases
Splunk's new venture funds and expanded Splunk for Good activities