E-book
Get More Value From Splunk With the Common Information Model
IT and security analysts need to find incidents and cyberthreats easily and quickly. However, inconsistencies in data from different vendors makes it difficult. Data and source types aren't all the same.
So how can analysts address and respond to downtime, and cyberthreats quickly?
Download your free copy of "Get More Value From Splunk With the Common Information Model (CIM)" to learn: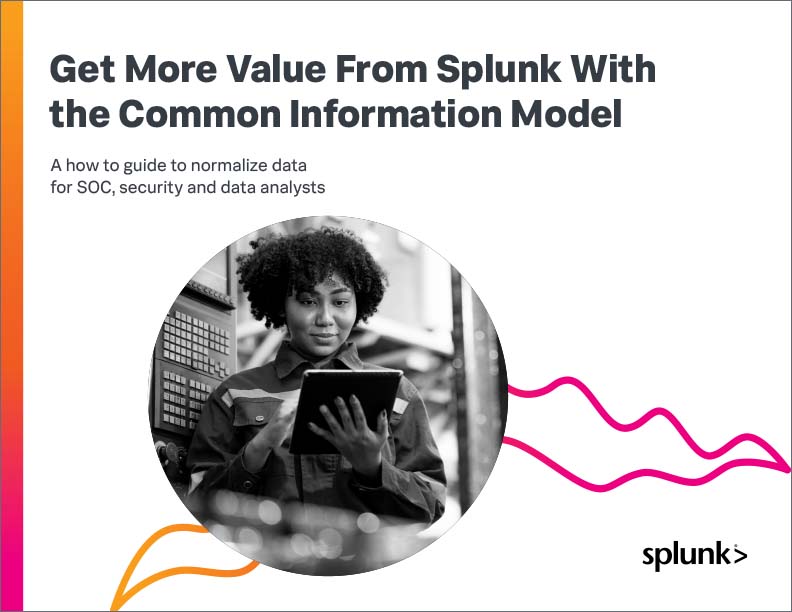 What the Splunk CIM is and how it works.
Who should use the Splunk CIM.
How to get started with CIM.