Splunk Global Restart

Build a More Resilient Workplace With Data in Five Steps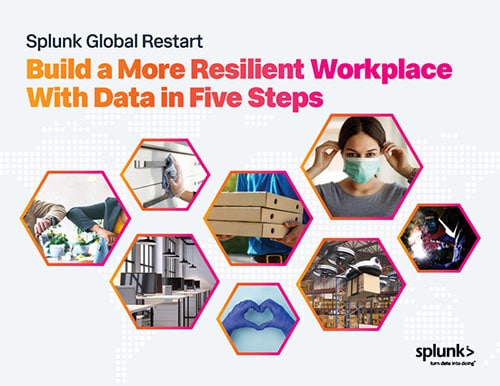 There are steps every organization can take right now to use data to to define a safe and productive reopening strategy in the wake of the COVID-19 pandemic. And in defining the return to work under current adverse conditions, we can begin to define our responses to future crises and build resilience for the long term.
Beyond knowing what data you have, there are crucial considerations to be able to investigate it to determine safe and effective ways to reopen operations, including:
Establishing a cross-functional crisis team that works
The importance of balancing privacy concerns
How to empower your investigators to pull real answers from your data
Organizations are struggling to handle the near-term response to the coronavirus pandemic while also positioning themselves for an era of accelerated data growth.
Download this guide to understand how to restart successfully, and position yourself for both the opportunities and challenges ahead.