Webinar   |   GDPR - Key Considerations on the Path to Compliance
Stay ahead of compliance mandates. Reduce time, errors and costs
with an analytics-driven approach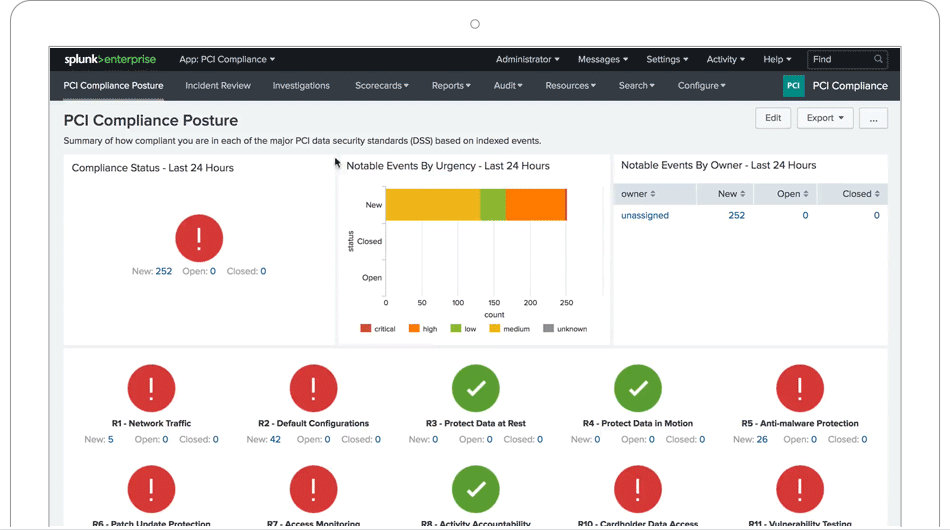 CONTINUOUS MONITORING

A Single Platform to Operationalize Compliance

Quickly gain real-time posture and insights across all IT resources and security controls to clear compliance and pass audits with minimal effort, regardless of mandate or regulatory framework.
E-book   |   Splunk and the CIS Critical Controls
Why Splunk for Compliance?
Protecting our customers' debit cards and personal information is critical to the business. Splunk Enterprise supports the payments experience by providing useful data for the fraud management team to analyze.
Previous
Next

What can you do with Splunk?