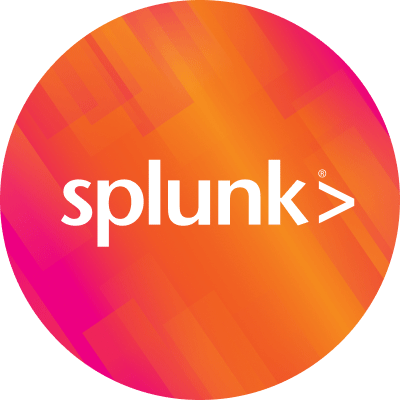 By Splunk January 24, 2019
A year ago, I blogged about analyzing my music data with Splunk. Now—a year later—I'm proud to share that if you're interested in using Splunk to analyze music data like concert attendance, the songs in your iTunes library, your ticket purchase habits or your listening behavior, that just got easier!
Earlier this month I released and open sourced the Music App for Splunk that I developed to visualize my music data. Using what's in the app, you can add data about your concert attendance and ticket purchases, or upload iTunes library data to get access to analyses like "Which genres have the most songs?" or "What's the distribution of play count in your iTunes library?," or even a heat map of concert attendance by state.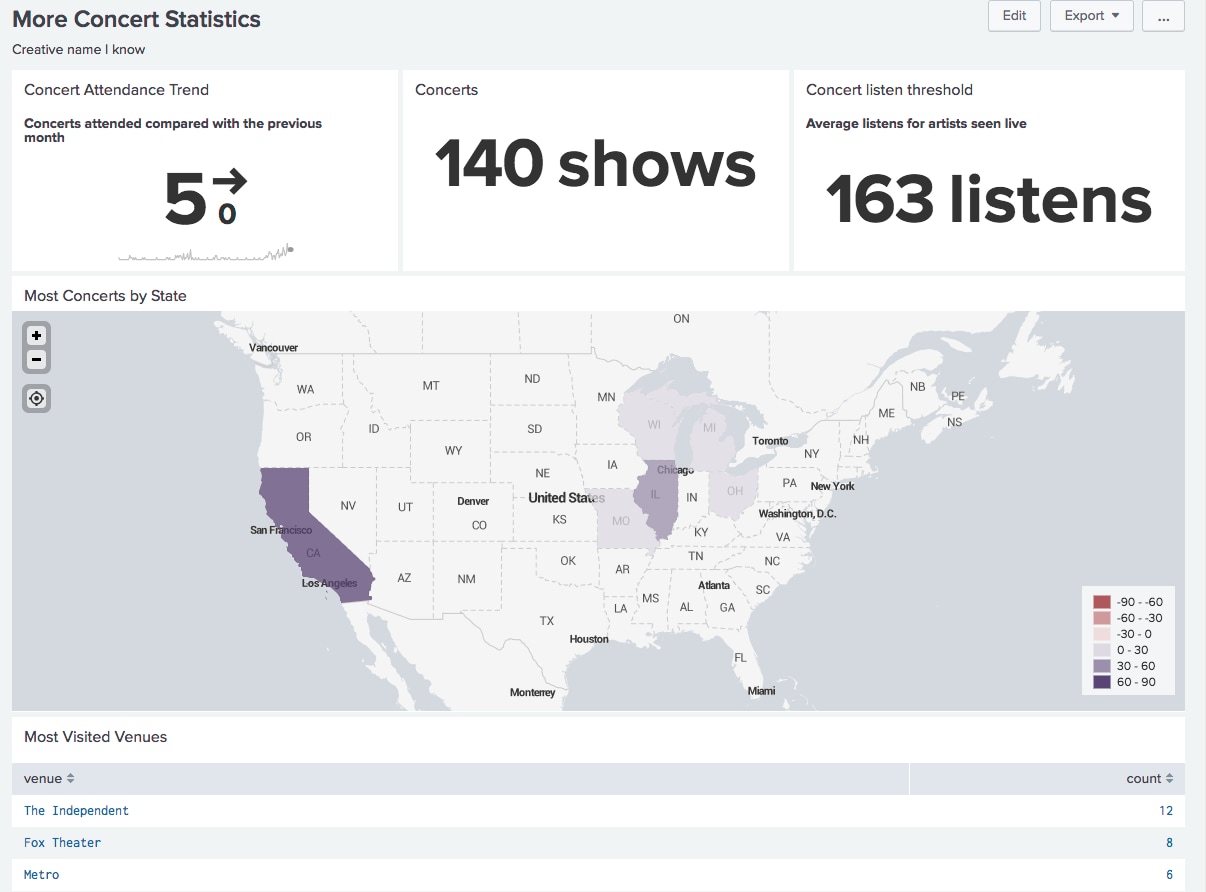 Check out the Music App for Splunk and download it for free from Splunkbase! If you want, you can view or contribute to the source files on my personal Github, or check out "My 2018 Year in Music: Data Analysis and Insights" for recent content about the app on my personal blog or by watching the recording of my .conf18 session, "Listening to the Data: Adding and Analyzing Music Data in Splunk."
The Music App for Splunk doesn't include inputs for ingesting data from Last.fm or Spotify in the app, but if you write your own add-ons or use file uploads to add data from Last.fm to a Splunk deployment with the app, it's easy to use the searches and views to get immediate insights into your listening habits. If you use file uploads or write your own add-on to add Spotify library data to the app, you can customize the searches and views in the app to take advantage of that additional data source (and you'd be able to contribute those updates back to the community on Github)!
I plan to continue developing and sharing my music analysis tools with the Splunk community, so stay tuned for a blog post later this year about a Songkick add-on for Splunk with a custom alert action.
----------------------------------------------------
Thanks!
Sarah Moir