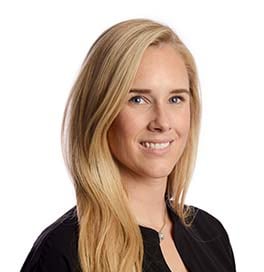 By Katia Ratkovich September 21, 2018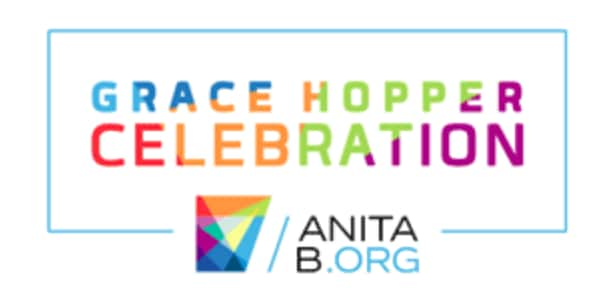 The annual Grace Hopper Celebration of Women in Computing is around the corner and we couldn't be more excited! Splunk will be participating as a Gold Level Sponsor, sending 45+ Splunkers to Houston from September 26-28th. Our Splunkers will be participating in conference events, recruiting top quality talent, and showing attendees why Splunk is the best place to work.
What is The Grace Hopper Celebration?
For those unfamiliar with the event, the Grace Hopper Celebration of Women in Computing is the world's largest gathering of women technologists. Organized by AnitaB.org, the Grace Hopper Celebration supports and inspires women to further their careers, break boundaries, and transform the world of technology.
Here are four reasons we're excited about this year's Grace Hopper Conference.
1. Learning
The Grace Hopper Celebration offers an incredibly unique opportunity to hear from female luminaries in the technology space such as Anita Hill and Priscilla Chan. One of our favorite components of this conference is the exposure to the diverse slate of amazing sessions with a roster of amazing keynote speakers including Justine Cassell (Associate Dean of Technology Strategy and Impact, Carnegie Mellon University - School of Computer Science), Jessica O. Matthews (Founder and CEO, Uncharted Power), and Padmasree Warrior (CEO & Chief Development Officer, NIO U.S.).
2. Connecting
The Grace Hopper Celebration provides various opportunities to connect with women in the tech community through tech talks, mentoring sessions, and community socials. We're thrilled to sponsor an event that empowers women in tech to learn from one another, network, and connect with the best and brightest minds in the industry.
3. Recruiting
Splunk is rapidly growing and while the speaker list is phenomenal, the attendees are equally impressive. In our past experience, the Grace Hopper Celebration participants are driven, passionate, innovative, diverse, and eager to learn. These are some of the top qualities we look for when we hire Splunkers, and we can't wait to engage with all the great attendees this year.
4. Haiyan Song's Panel Discussion
Haiyan Song joined Splunk in 2014 and currently serves as our Senior Vice President for Security Markets. She is recognized as one of the 50 Most Powerful Women in Tech and will be joining four other women on a panel to explore how one can leverage their technical skills to build a successful career in security & privacy. While we're thrilled about the collection of this year's speakers and sessions, we're particularly excited that attendees will have a chance to meet Haiyan, hear her perspective, and learn more about how women play an integral role at Splunk, influencing both our product and strategy.
See You at GHC18!
We hope you're as excited as we are about this year's Grace Hopper Celebration of Women in Computing. If you'd like to speak with a Splunk recruiter at the conference, visit us at booth #7840 or register with us here. Unable to attend? Please check out career opportunities at Splunk and learn more about our University Recruiting program.