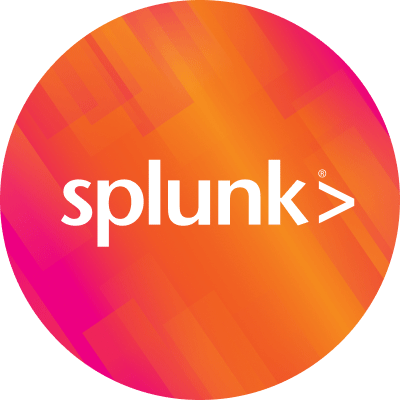 By Splunk February 09, 2016
"A business is simply an idea to make other people's lives better."
– Richard Branson, Founder of Virgin Group.
And one of the most optimal ways to make this idea a reality, is to deliver services through the cloud.
Our customers wanted an operational intelligence solution that could be consumed as a service. In October 2013, we announced the availability of Splunk Cloud. Our customers then asked us to provide purpose-built apps that provided operational intelligence and visibility around various Cloud Services. Today, we are happy to announce that we have greatly enriched this portfolio.
In October 2015, we announced a big overhaul to our Splunk App for AWS to give customers critical operational and security insights into their AWS account including end-to-end visibility and the ability to monitor user activity, resource changes, topology, and network traffic flows. This version integrated with various AWS resources such as AWS CloudTrail, AWS Config, Amazon CloudWatch, Amazon VPC Flow Logs, Billing, Amazon S3 and today, we are happy to announce support for even more AWS resources – AWS ELB, AWS CloudFront and a whole new set of billing and security features.
Topology enhancements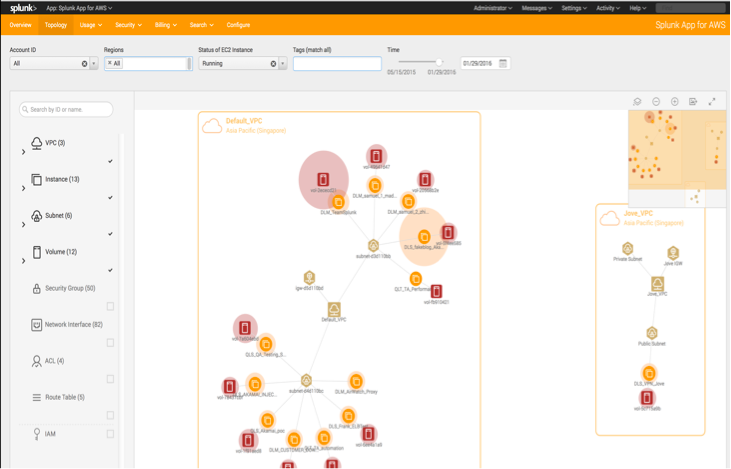 The new app provides improvements to the topology dashboards. You can now use the overlays for CPU utilization & network traffic and also filter the topology view based on pre-set tags. Along with these improvements we have created a new interactive topology view for IAM roles as well.
Billing module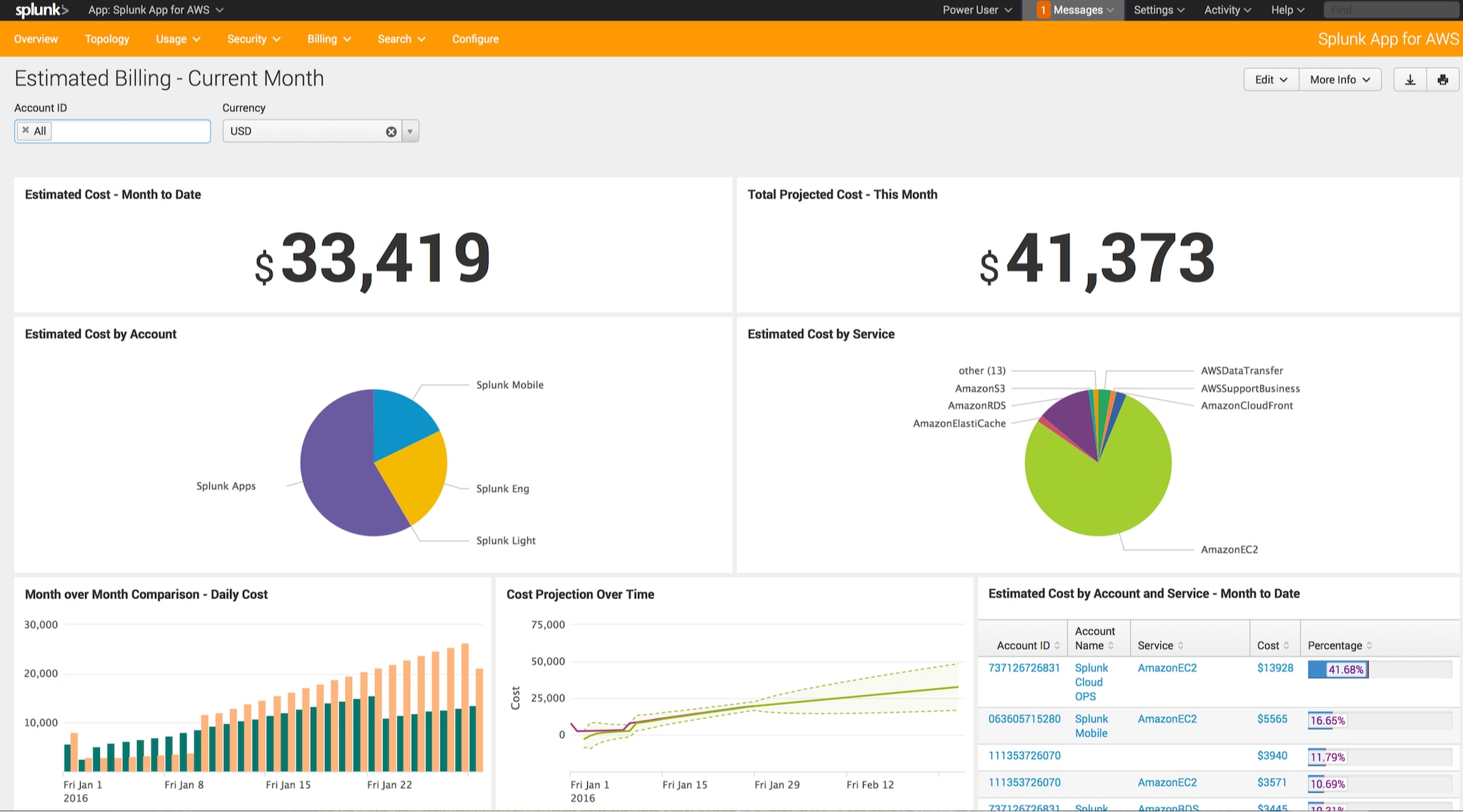 The billing dashboard provides detailed information on estimated current monthly billing, historical billing, cost analysis by EC2 tags and also helps in capacity planning. Based on your current usage, you can estimate the cost of your bill in the coming month and optimally manage your AWS expenses. Also save additional costs with capacity planning by using Reserved Instances based on utilization data provided by our app.
Want to learn more?: New features for the Splunk APP for AWS
Akamai is the global leader in Content Delivery Network (CDN) services and its mission is to make the Internet fast, reliable and secure for its customers. Akamai serves almost 30% of all Internet traffic. As more and more customers use Akamai, they are faced with challenges on how to get more visibility into their Akamai service. The Splunk App for Akamai provides these following features to help customers adopt Akamai in an easy and quick manner.
Application performance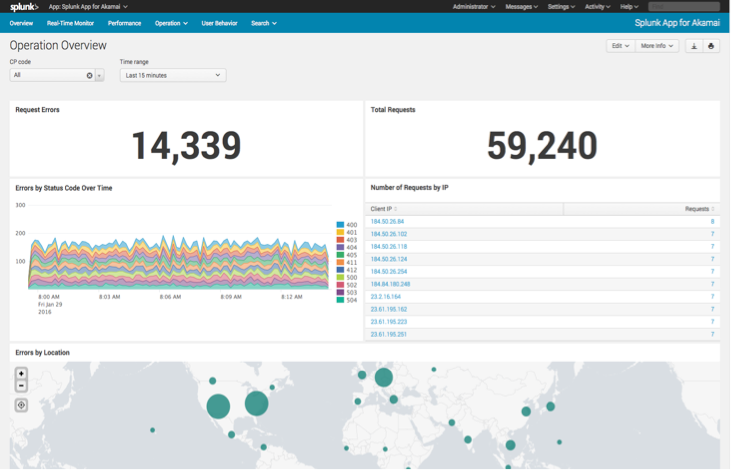 Worried about slow performance? You can now track key performance metrics such as Cache Hit ratio, Last mile round-trip time (RTT), traffic per minute over time, etc. and improve your performance in real-time.
Availability of your applications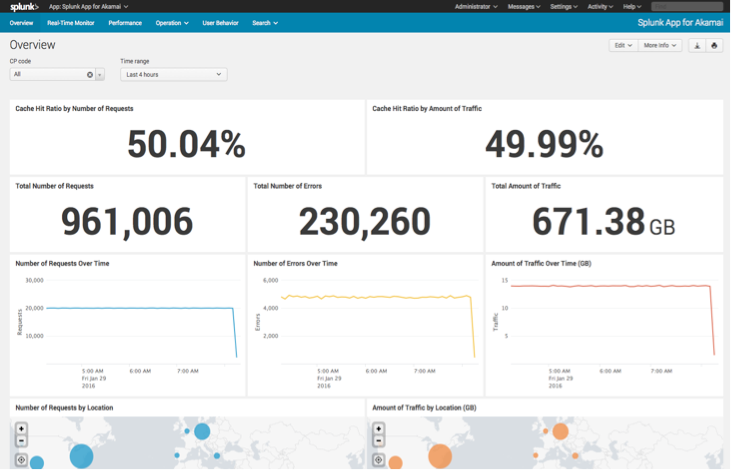 Not sure if your application is available? You can now track average download time, slow responses to URL requests, slow response time by geography, etc and meet customer expectations and SLAs.
Real-time application security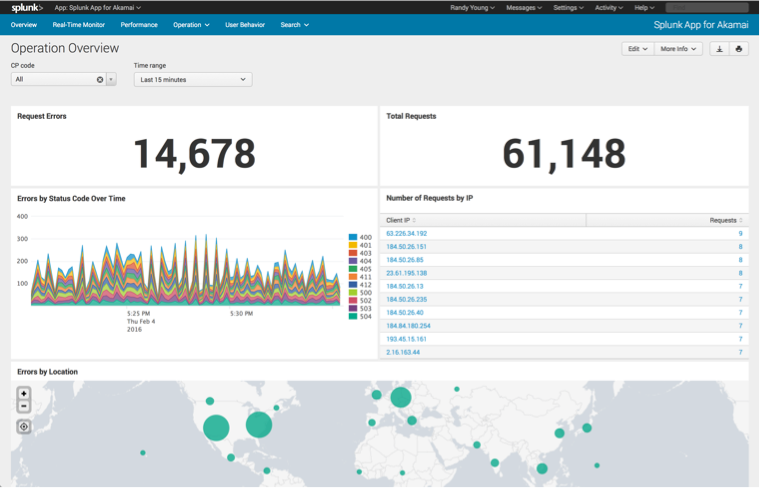 Concerned about security? You can now track security anomalies and access point violations to protect your deployment from vulnerabilities and threats.
User adoption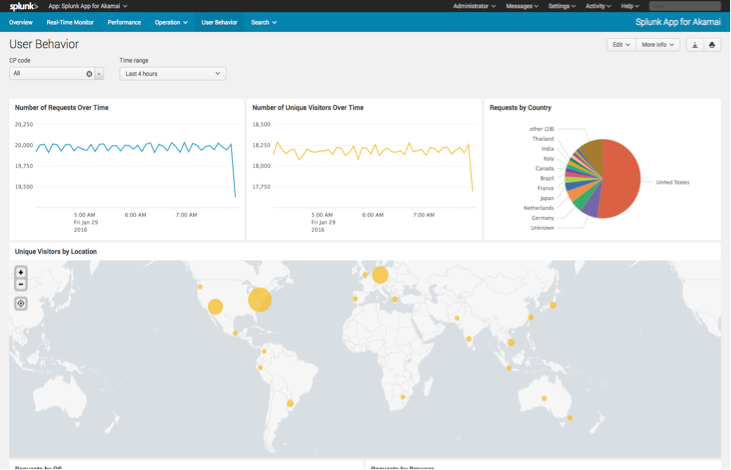 Have doubts about user adoption? You can now track visitor request by time (PV), unique visitors by time (UV), top countries of visitors, unique visitor's location, user agents, customers ISPs and even browsers. Monitor user activity instantaneously.
Real-time or near real-time alerting mechanism whenever security and performance anomalies are detected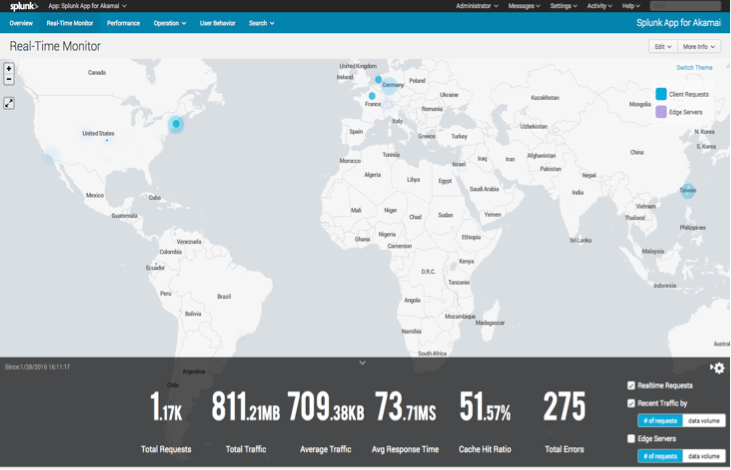 Want actionable insights? Use our alerting mechanism to know about your security attack as soon as it occurs and prevent it from cascading to other parts of your deployment.
Want to learn more?: About the Splunk App for Akamai
ServiceNow App 4.0.1
The Splunk App for ServiceNow provides insight into incident, change, and event management processes in the your ServiceNow instance. It also supports the latest ServiceNow release – Geneva.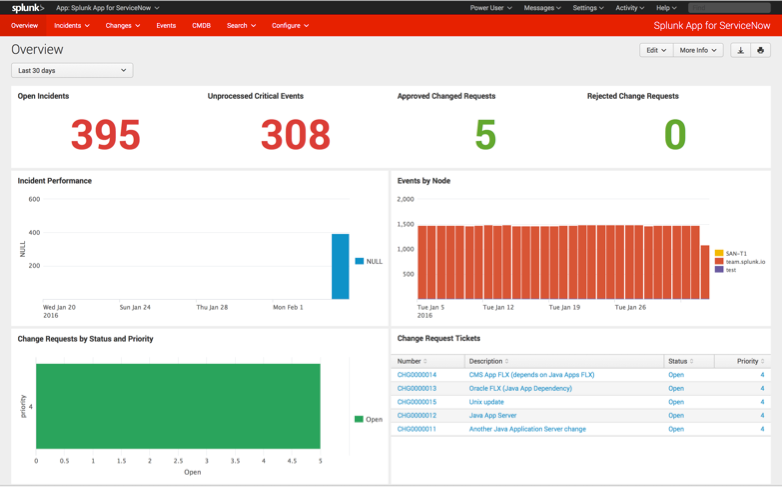 Want to learn more?: New features and fixed issues for the Splunk App for ServiceNow
We are always listening! Let us know what other apps you would like us to support.
Almitra Karnik
Sr. Product Marketing Manager, Cloud Solutions
Splunk Inc.
----------------------------------------------------
Thanks!
Almitra Karnik