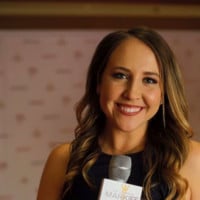 By Kaela Sullivan October 21, 2020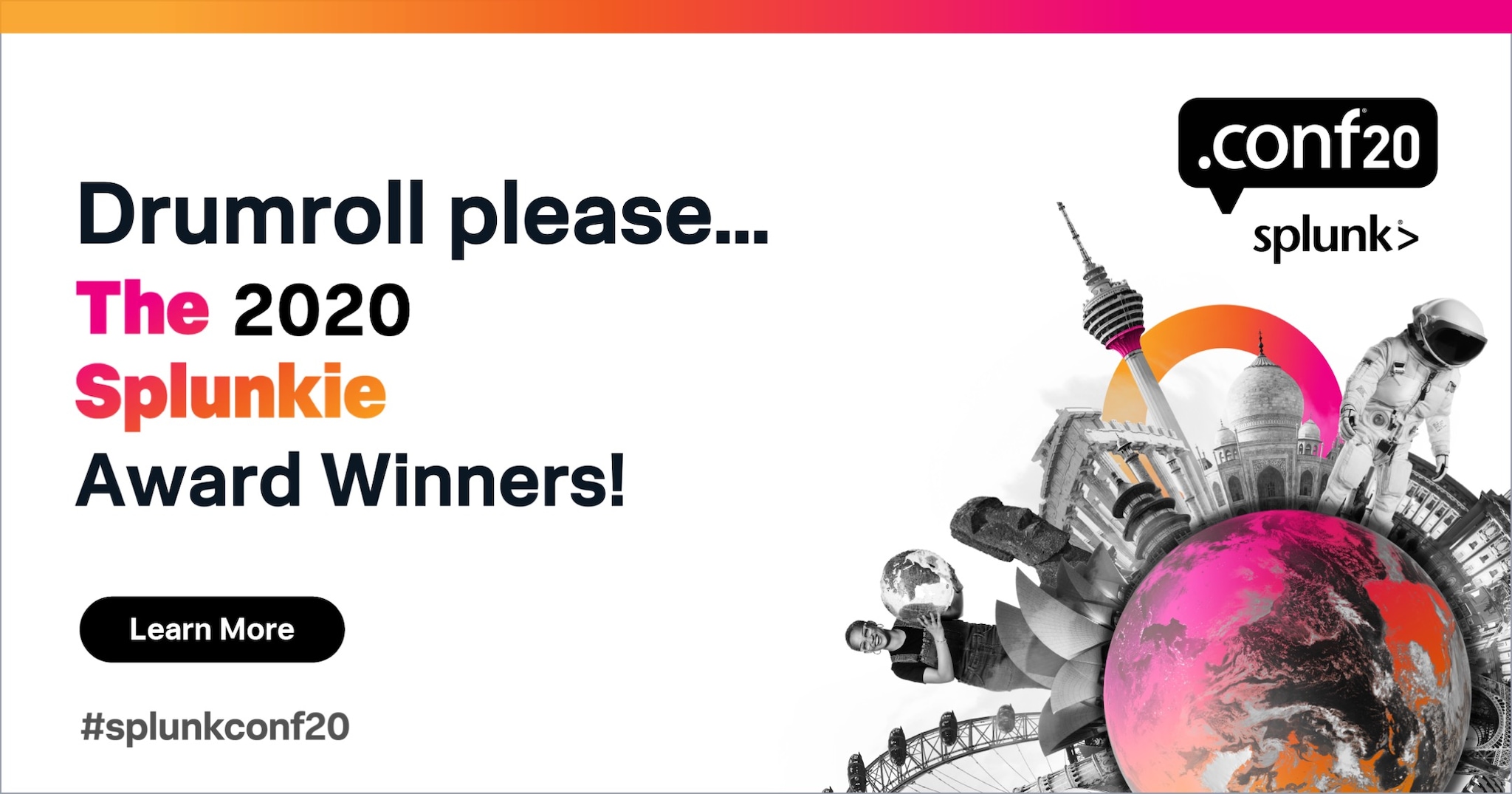 In case you missed it (which I hope you didn't!), today we announced our Splunkie Award Winners during the Day 2 keynote of our first ever virtual .conf20! Our award ceremony looked a little different this year being virtual and all, but we are still celebrating our winners!
The Splunkie Awards celebrate the innovative and inspiring ways our customers use Splunk products and these winners truly know the meaning of turning data into doing to unleash amazing outcomes.
Presented by our Chief Customer Officer, John Sabino, each award winner will receive a custom Splunkie Awards trophy, a gift certificate to the Splunk Store, and of course bragging rights.
And Now, To Share The Winners
Data Hero Award: New York City Department of Education – Binh Ho, Tuan Nguyen, Jia Wang, James Wong and Jafri Waqas
Developer Award: NHS Digital – Will Searle
Home-Office-Hero Award: ADP – Jon Rust
Innovator Award: University of Arizona - Paul Reeves and Lanita Collette
Community Award: Stage 2 Security - Ryan Adler
Ecosystem Award: Optiv - Marissa Bower

And Our Special Splunk Nominated Award
Data-To-Everything Award: U.S. Census Bureau – Stephen Buckner and Atri Kalluri

Big congratulations to all of the 2020 Splunkie Award winners! We are so inspired by the work you've done and continue to do.
The Splunkie Awards will open for nominations again in summer of 2021 on our Splunk Blogs site and the .conf site! In the meantime, do you have a great Splunk story that you want to share? Please send us your Splunk stories anytime via: customermarketing@splunk.com.
Happy Splunking!
Kaela Sullivan
Senior Customer Marketing Manager
Splunk Inc.
---
Follow all the conversations coming out of #splunkconf20!