University Visualizations Into Education Workflows
A 21st Century high-performing post-secondary institution depends on data

After a period of urgent and turbulent change, colleges and universities across the United States and around the world are emerging from the COVID-19 pandemic with a renewed sense of purpose—and a more complete picture of the tools they need to deliver on their mission.
And wider, more effective use of data is showing up as one of the common cornerstones for any institution striving to meet the diverse needs of a complex post-secondary community.
Download your complimentary copy of University Visualizations Into Education Workflows to learn how: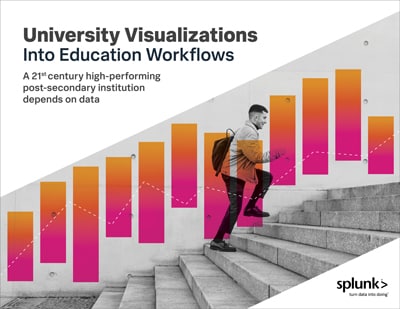 Data can boost the understanding of every key aspect of the institutional experience.
Leading universities are using sophisticated data modeling and analysis to improve student success.
The Splunk platform can improve how universities operate in a post-pandemic world.