E-book
Understand Your Cloud Environments for Better Customer Experiences With Splunk Observability
Move to the cloud with confidence and control to proactively prevent issues before they happen.
The speed of modern digital business has required more organizations to make big investments in cloud migration initiatives. A major challenge for many software engineers and CloudOps teams is the inability to quickly identify, isolate, prioritize and fix problems within complex cloud environments.
Splunk Observability ensures that DevOps teams can realize the full power of the cloud with unified visibility. It helps restore control and lowers costs of cloud migration initiatives, allowing organizations to understand and realize the business benefits of real-time response monitoring and prioritization. Download our e-book to discover how Splunk Observability for cloud migration delivers: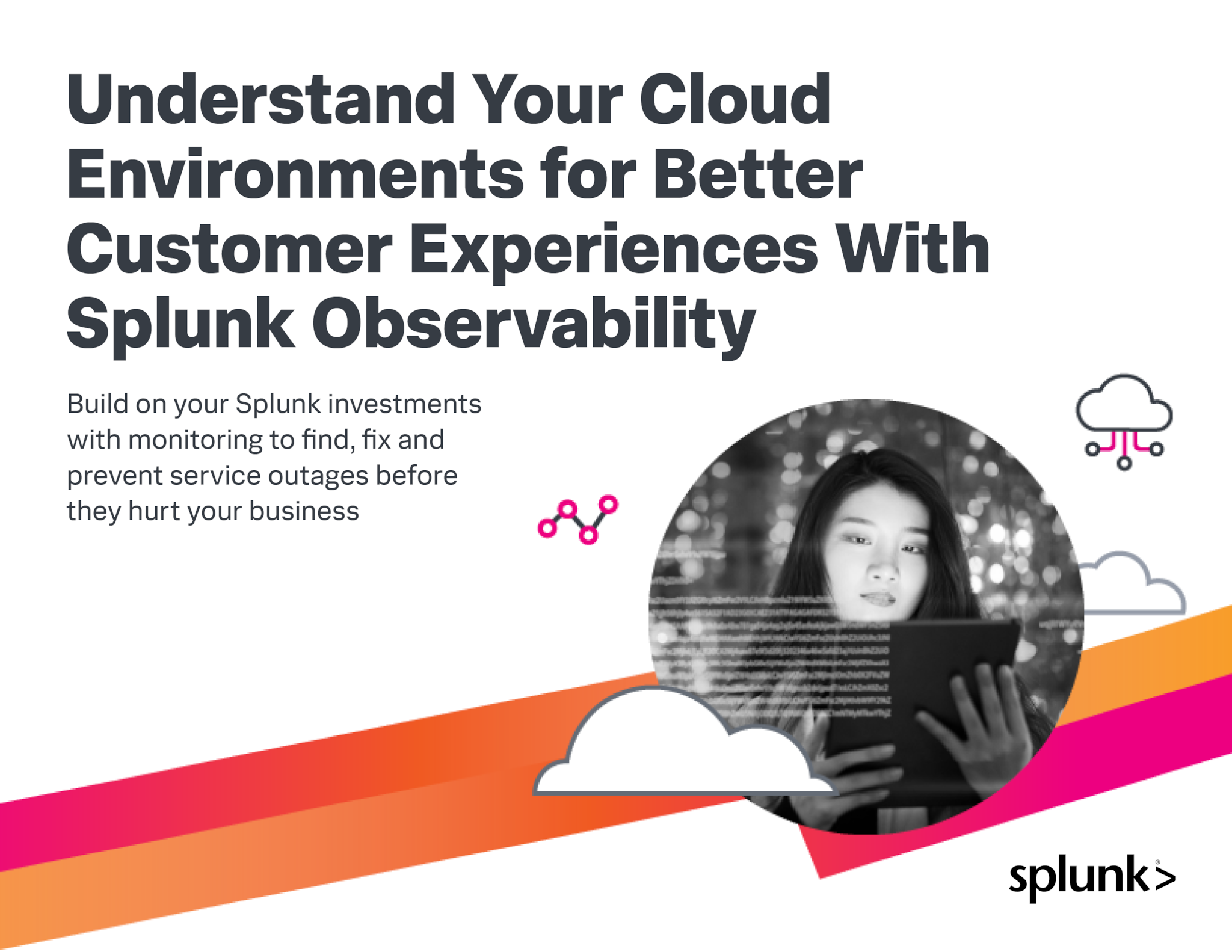 End-to-end visibility that builds on log data from existing Splunk instances.
Real-time, AI-guided analytics and integrated alert workflows to predict and prevent issues before they impact business performance.
AI-directed troubleshooting that allows organizations to manage and monitor self-served IT infrastructure and services at scale.
OpenTelemetry-native data ingestion that provides a single set of instrumentation across all data types.