Top Five Highlights from Splunk .conf18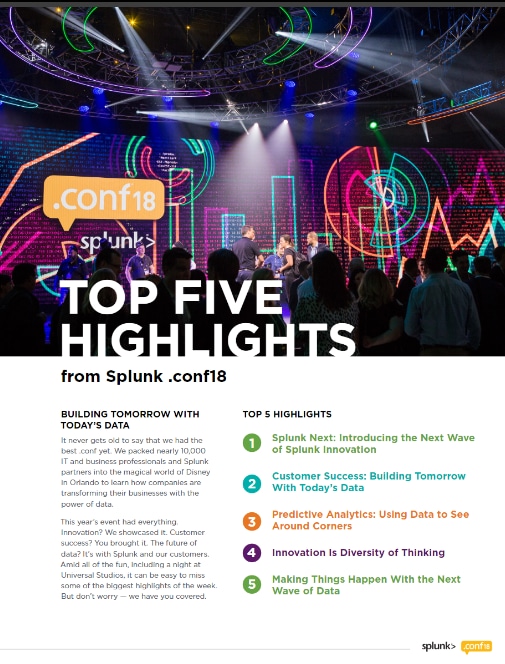 It was another one for the books. We packed nearly 10,000 IT and business professional and Splunk partners into the magical world of Disney in Orlando to learn how organizations are transforming themselves with the power data. But amid all learning, fun and general commotion, it was easy to miss out on some of the biggest highlights of the week.
Are you wondering about the innovation? It was there. The future of data? We and our customers showed glimpses of what's to come. Customer success? They brought it.
Read the Top Five Highlights from Splunk .conf18 e-book and learn about what you missed including:
Splunk Next - the next wave of Splunk Innovation

How customers are building the world of tomorrow with today's data

How innovation is diversity of thinking