Splunk Telehealth and Telemedicine Monitoring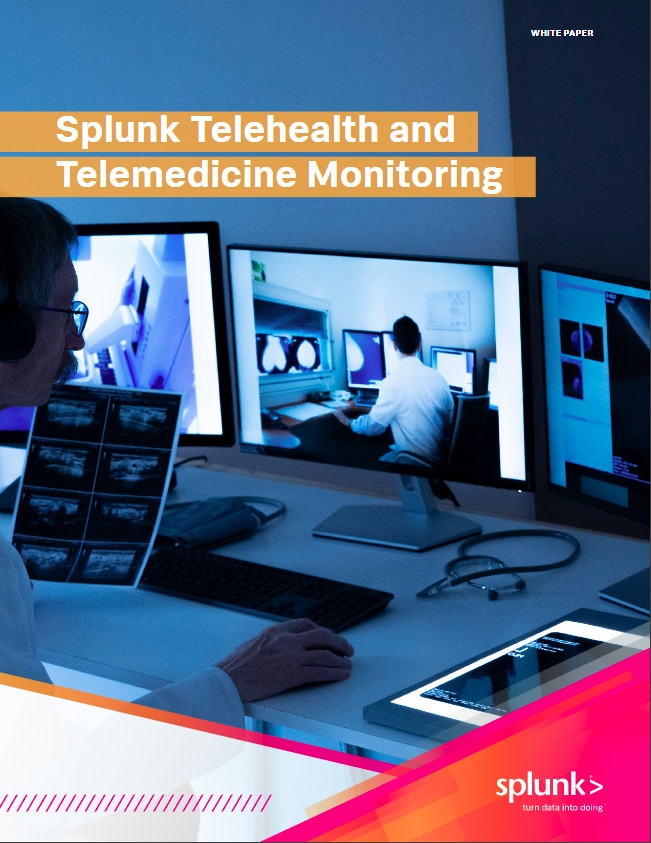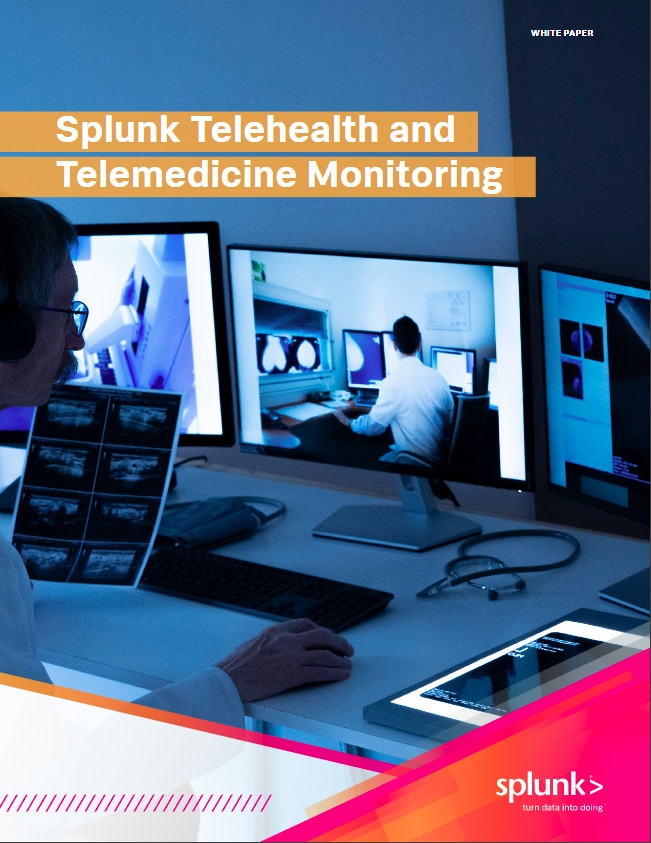 The terms telehealth and telemedicine are often used interchangeably — yet there's a key distinction between the two. Both are subsets of Electronic Health or eHealth, and both aim to break down barriers, as well as improve accessibility and efficiency across healthcare.

Download your complimentary copy of Splunk Telehealth and Telemedicine Monitoring, and discover just how Splunk can help with a broad range of technologies and services that support both the provision of patient care and the supporting healthcare delivery system, including how to:
Gain visibility into patient information and interoperability between systems.
Fix ineffective process flows that restrict both the patient and the provider.
Manage and minimize risk, reduce cost and improve patient outcomes.