Analyst Report
Splunk is a Leader in SPARK Matrix: Cloud Observability, 2022
Splunk has been recognized as a technology leader in this Quadrant Knowledge Solutions Cloud Observability market report. Splunk Observability allows you to solve problems in seconds with the only full-stack, analytics-powered and OpenTelemetry-native observability solution.
But you don't have to take our word for it. Splunk was named a Leader in the SPARK Matrix: Cloud Observability, 2022 research report.
Download your complimentary copy to learn: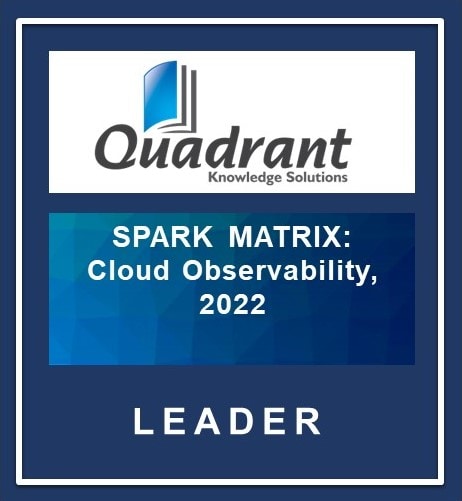 Who the Leaders are in the observability market and what differentiates them from other companies.
The key differentiators for Splunk's observability platform.
Where Splunk's strategy will take its observability platform.