Six Companies Transform Their Digital Services With AI and Machine Learning
From protecting customer experience to preserving lines of revenue, organizations face increasingly complex responsibilities while being required to manage more digital services. Splunk and Splunk IT Service Intelligence (ITSI) utilizes machine learning and predictive analytics to deliver 360° service visibility and prevent customer-facing outages from happening. 

This e-book showcases six companies that use Splunk to modernize business performance monitoring, IT service management and IT operations management.

Read this customer ebook to learn how: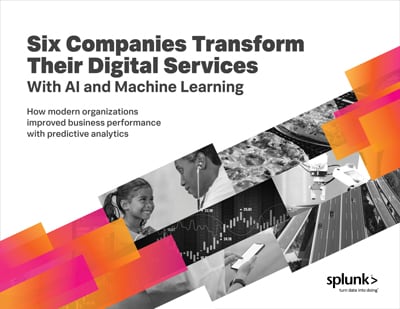 Belong reduced reduced customer facing errors by 75%
Molina Healthcare reduced their number of outages, incidents and downtime by 80%
TransUnion has full visibility into its end-to-end transaction flows, alerting on anomalies to keep customers secure