WHITE PAPER
On the Hunt for Data
A Look at the Evolving Financial Crime Landscape in the Digital Age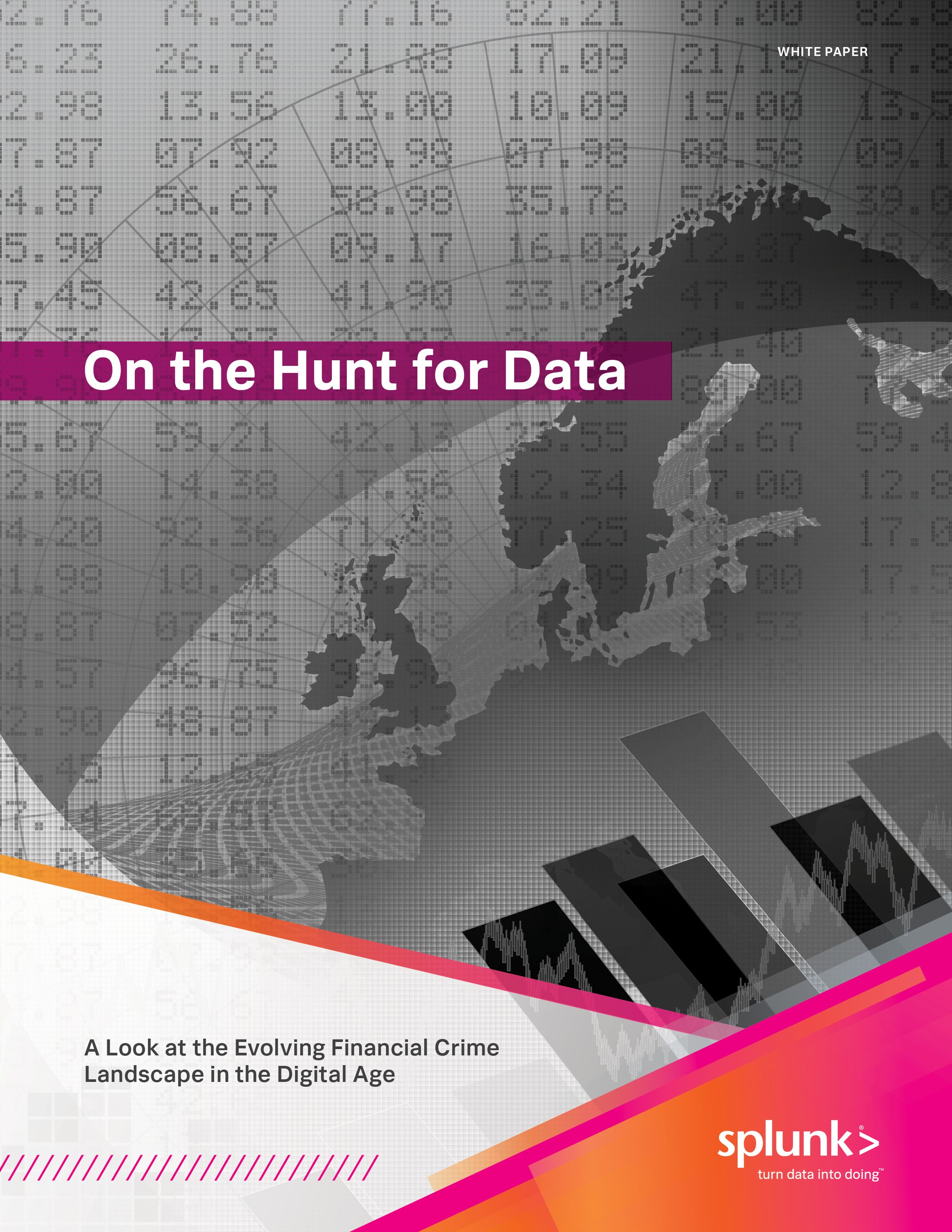 Adversaries are using advanced technologies and machine learning to execute large-scale attacks undetected on critical banking systems. And with a rapidly expanding attack surface, they have countless new ways to access your network.
Lacking visibility and insight, financial institutions realize that their existing approaches to modern financial crime are inadequate, but often don't know where to begin to protect their data.
"On the Hunt for Data: A Look at the Evolving Financial Crime Landscape in the Digital Age" explores some of the biggest attacks you'll likely face when fighting financial crime — and provides a path forward that starts by knowing your data sources.
Download a complimentary copy to:
Understand the five biggest challenges financial institutions face when combating financial crime
Learn about top financial crime trends, and how the landscape has become more sophisticated than ever
Find out how bringing your data into one place will be key to building an effective data strategy and protecting assets