WHITE PAPER
How Splunk Can Drive Your Data Strategy in the Fight Against Financial Crime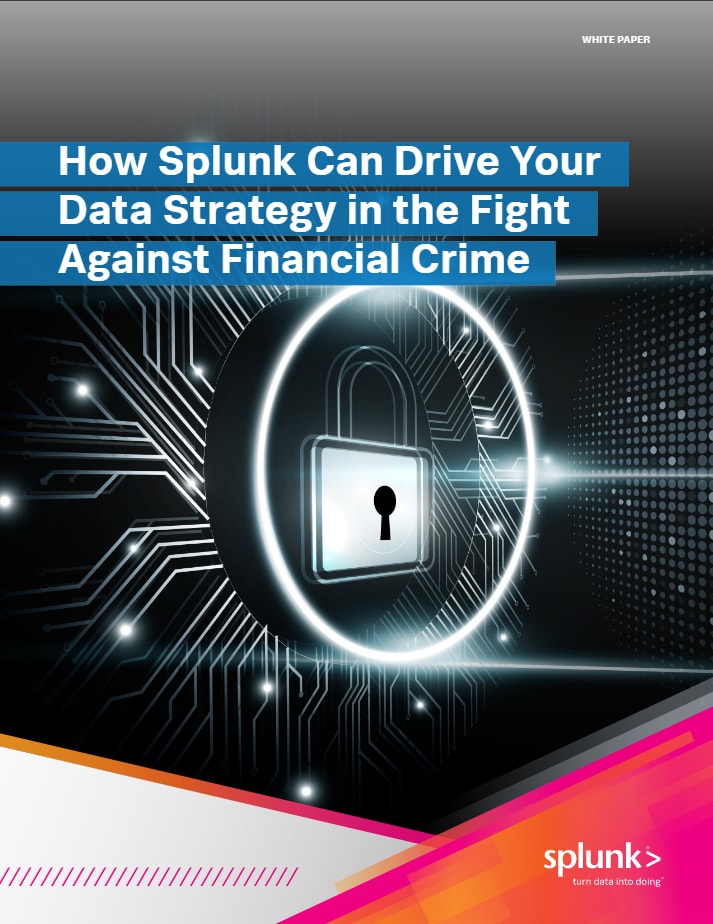 Fighting financial crime is tough. But building a solution that addresses financial crime can be a lot tougher. Data silos, outdated fraud tools, and a range of structured and unstructured data types can create big roadblocks to your defenses.
A successful financial crime strategy is a matter of data — it's what cyber criminals want and what you need to protect — so correlating across your data sources will be critical in your threat defense strategy.
In our latest research, "How Splunk Can Drive Your Data Strategy in the Fight Against Financial Crime," we offer a six-stage framework to strengthen your financial crime efforts — all using Splunk.
Download your complimentary copy to learn how to:
Bring risk modeling capabilities to tackle financial crime
Integrate data sources, regardless of type or format
Unlock value in otherwise discarded data