Getting Started with Splunk for Monitoring and Diagnostics and IIoT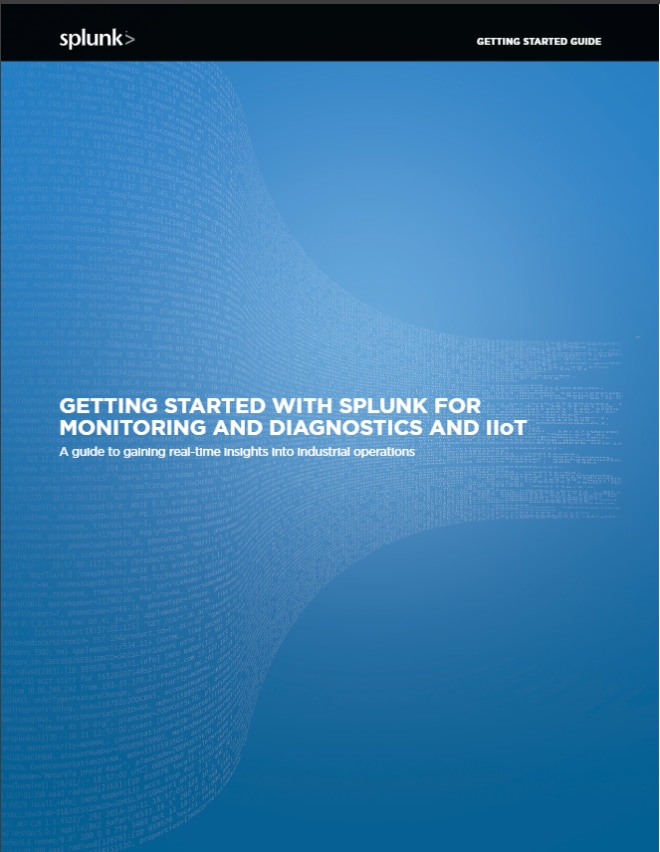 With diverse operational technology (OT) that makes it difficult to gain a unified view of industrial environments, managing complex industrial operations isn't easy. But effective management is critical to avoid unplanned asset downtime and improve efficiency and availability.
Here's where full operational visibility with Splunk can help. Unifying and analyzing the industrial machine data, organizations can shift from being reactive to proactive, while optimizing performance, security and availability.
Register for your complimentary copy of Getting Started with Splunk for Monitoring and Diagnostics and IIoT and learn how you can:
Monitor, track and avoid unplanned asset downtime

Rapidly perform root-cause analysis and pinpoint costly operational issues

Understand the cause of failures and improve efficiency and availability