What can you do with Splunk?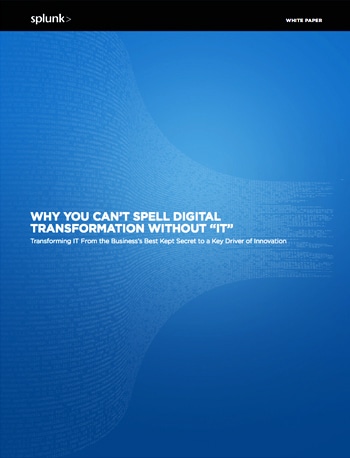 Achieving digital transformation demands a more effective IT—one that provides reliable services for the business to deliver on its core objectives. That means capturing powerful real-time insights into critical KPIs to empower IT to better prioritize operational tasks and communicate business value.
Get your complimentary white paper, Why You Can't Spell Digital Transformation Without "IT" and learn how to use advanced analytics and machine data to ensure a successful digital transformation.
You will gain new insights into why you need to:
Collaborate with the business to gain a mutual understanding of the goals, measurements and intended audience

Identify the datasets required to map key performance indicators (KPIs) needed for analysis

Define and provide service maps that provide deep insights into real-time service levels and communicate the results