IT'S LIKE A BEACON WHEN TROUBLE IS BREWING.

Splunk® solutions proactively alert you to problems across your entire infrastructure so you can put fires out quickly.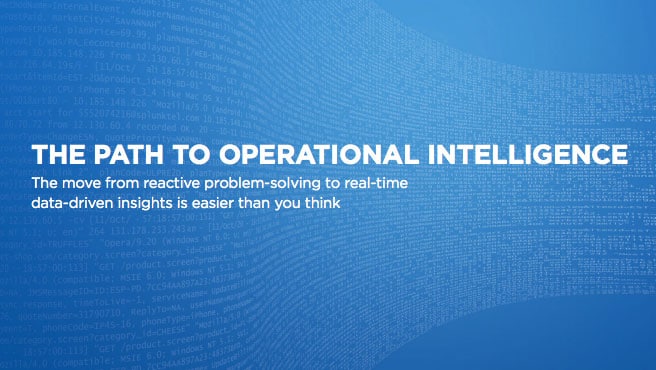 Turning big data noise into valuable IT and business information follows a predictable pattern—what Splunk calls the path to Operational Intelligence. It begins with data aggregation and ends with a strategy that can contribute directly to your bottom line. With Splunk as your platform for Operational Intelligence, moving from reactive problem solving to real time, data driven insights is not only within reach, it's easier than you think.
Register now to get your complimentary copy of The Path to Operational Intelligence and discover how Splunk can help you to:
Get rid of data silos with one platform

Gain real-time, actionable insights on diverse data sets

Create visually engaging reports and dashboards from machine and application data