CONJURE INSIGHTS INTO YOUR IT OPERATIONS

Splunk® solutions help you demystify your data and gain end-to-end visibility across your infrastructure. What can you do with Splunk?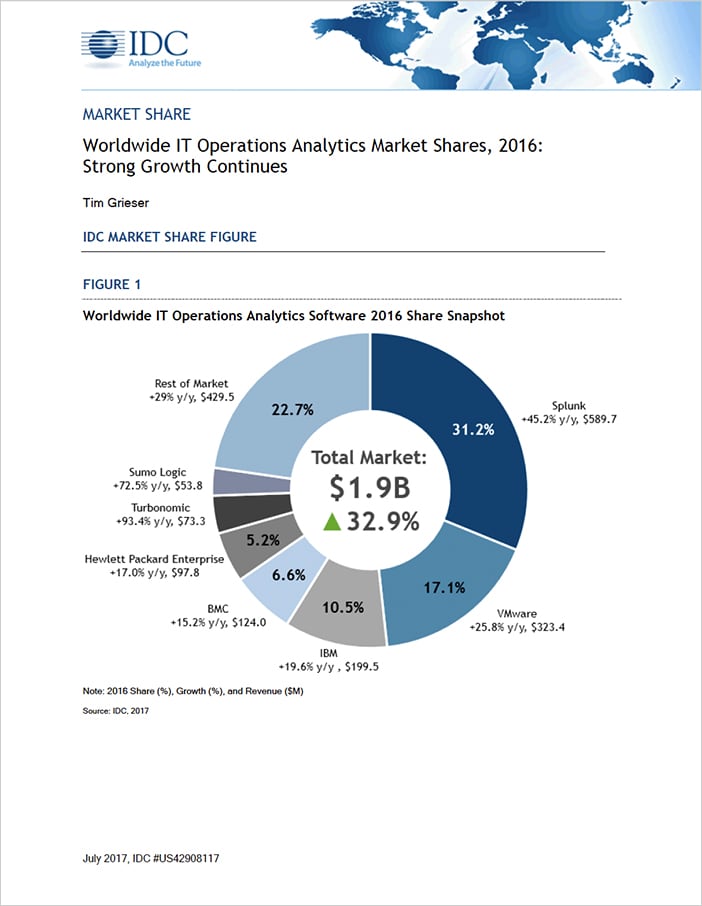 IDC, a leading provider of global IT research and advice, has published its estimate of market sizes and vendor market shares for the rapidly growing ITOA software market. In the report, Splunk was named a market share leader because of its continuing expansion in log management and analysis for troubleshooting complex problems and operational excellence.
Register for this complimentary report and learn:
Who shaped the year for ITOA

Market share, market context and significant market developments for ITOA

Principal benefits of ITOA for IT organizations