E-Book
The Essential Guide to Protecting Against Supply Chain Attacks
How to detect and protect against the top 5 threats associated with cyberattacks like SolarWinds
The devastating SolarWinds cyberattacks served as a stinging reminder that even the most sophisticated security defenses can be breached through legitimate third-party processes. How can you help protect your organization against them? Download this guide to learn how to: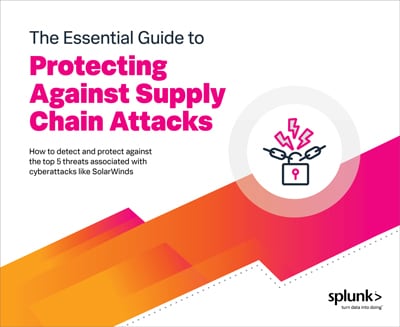 Detect the top five supply chain threats: lateral movement, privilege escalation, command and control, malware deployment and data exfiltration.
Use Splunk to find each threat at any stage of the security journey, and the specific data sources and MITRE ATT&CK techniques and tactics you'll need to do it.