Winning With DevOps: Insights From the 2017 State of DevOps Report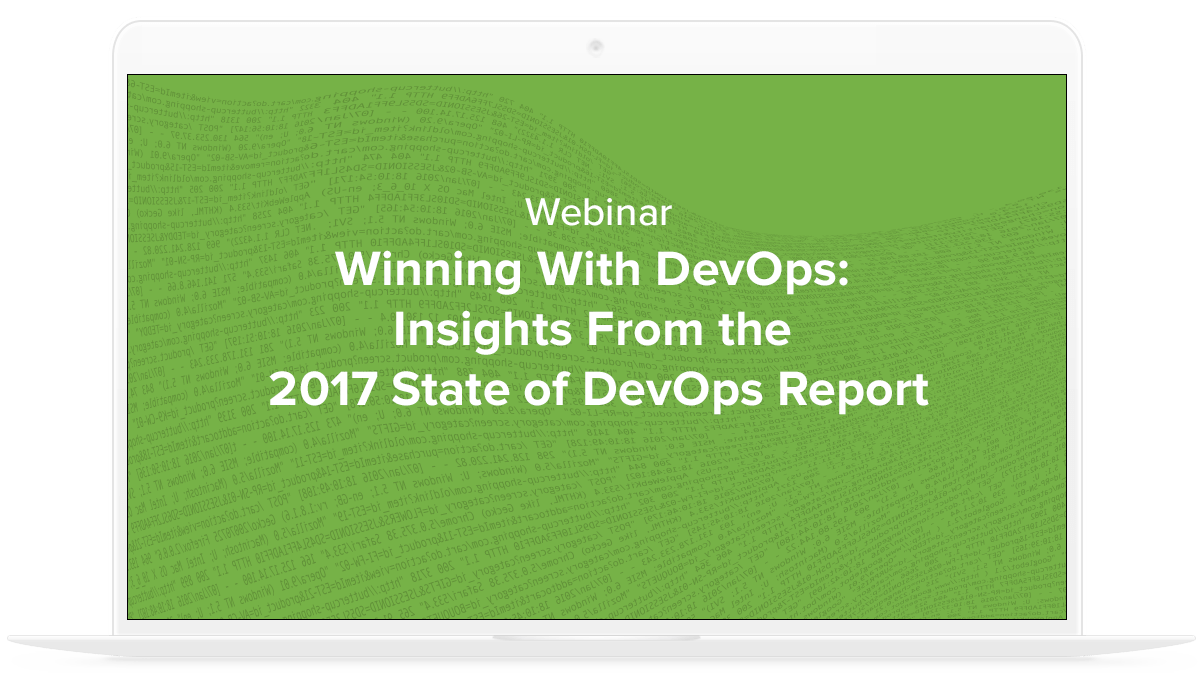 High-performing DevOps organizations find ways to continuously deliver quality code. On average, they deploy 46x faster, spend 21% less time on unplanned work and rework, and know the immediate impact and purpose of their code pushes.
Join the webinar to learn how to improve your DevOps performance, using insights from the latest industry research. We'll discuss the best practices that help make these high performers deliver more efficiently—and how you can start adopting them in your own organization.
With the help of DevOps expert Gene Kim and Splunk's Andi Mann, discover:
Key findings from the 2017 State of DevOps Report by Puppet and DORA

How data-driven DevOps can help improve build pipeline velocity, quality and business impact

Real-life successes in DevOps-driven app delivery deployments