WHITE PAPER
Celent Report: Mitigating Cyber Threats in Banking With Next-Generation Platforms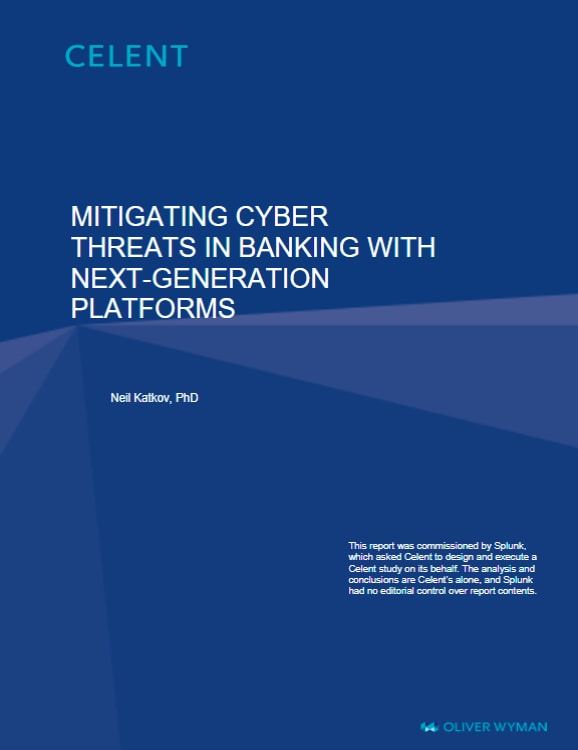 Cyberattacks are a systemic reality that pose a significant and growing threat to banks and their customers. Most banks have to deal with a continuous barrage of cyber assaults — with mainstream institutions experiencing thousands of attacks on a daily basis.
While the majority of attacks are conducted for financial gain, they take different forms, focus on numerous parts of a bank, and are sourced to a wide array of perpetrators ranging from rogue individuals to organized nation states intent on cyber espionage.
To help improve cybersecurity posture and protect your financial assets, download your complimentary copy of the Celent report "Mitigating Cyber Threats in Banking With Next-Generation Platforms," where you will find out how your financial firm can:
Identify and address the most common banking threat scenarios.
Understand the biggest challenges to effective cybersecurity in financial services.
Learn appropriate responses, techniques and approaches to various threats.
Deploy the best next-generation tools designed to take on the biggest security challenges.