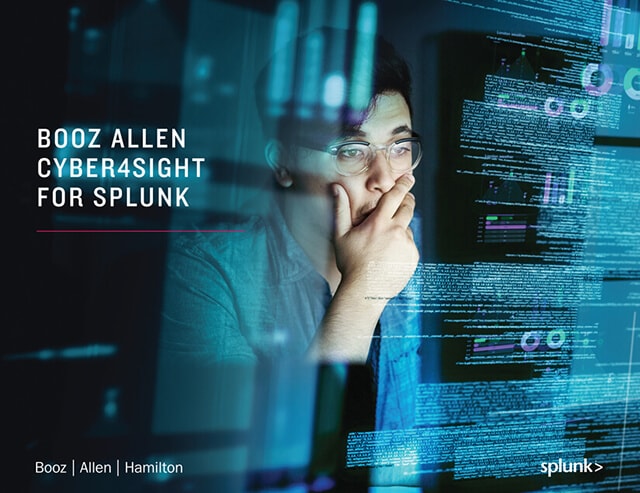 Booz Allen Cyber4Sight® for Splunk
Highly advanced cyber attacks are threatening businesses, governments and private groups around the world. These threats are becoming more complex, frequent and potent — making them harder to detect, investigate and eliminate. Their growing number and increased sophistication requires organizations to aggressively reevaluate their defenses.
Cyber4Sight for Splunk Enterprise Security (ES) is an innovative threat intelligence offering that provides security professionals with the actionable intelligence and context needed to detect, mitigate and anticipate a wide range of threats. It integrates threat intelligence generated by Booz Allen's Cyber4Sight Managed Security Service directly into Splunk ES version 4.5 or later.
Register for your complimentary copy of the Booz Allen Cyber4Sight for Splunk white paper to learn about:
How Booz Allen and Splunk offer actionable intelligence to anticipate attacks and address complex challenges

The importance of detailed threat context in cybersecurity investigations

The role of automated, intelligent ecosystems in a strong security posture