Banking Analytics and Data Insights: Customer Success on the Frontlines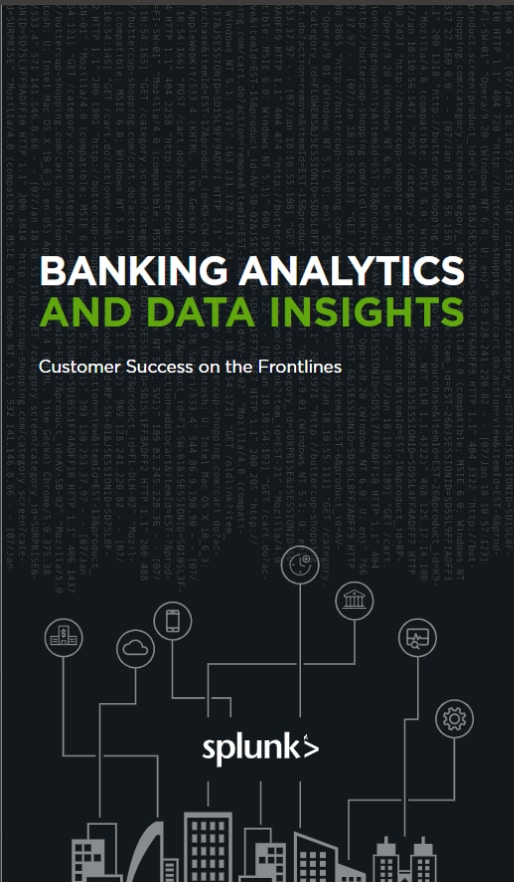 From security and financial crime to credit and debit card fraud, payment card industry (PCI) compliance and more, financial services companies face considerable challenges. More so than other industries, financial organizations must be able to find the answers they need from data in real time so they can immediately make informed decisions and take action.
This e-book shows how 12 financial services companies are harnessing the power of their data to gain valuable insights across multiple use cases to deliver better customer experiences, increase profitability, minimize risk and improve security.
Download your copy to learn:
How Aflac blocked more than two million security threats in one six-month period with Splunk Enterprise Security and Splunk User Behavior Analytics

How FINRA is able to ingest data from 170 different applications and run ad hoc queries with Splunk Cloud, Splunk Enterprise Security and Splunk App for AWS

How ING Bank Śląski S.A increased availability of key applications through improved troubleshooting with Splunk Enterprise