Reducing Complexity in IT Infrastructure Monitoring: A Study of Global Organizations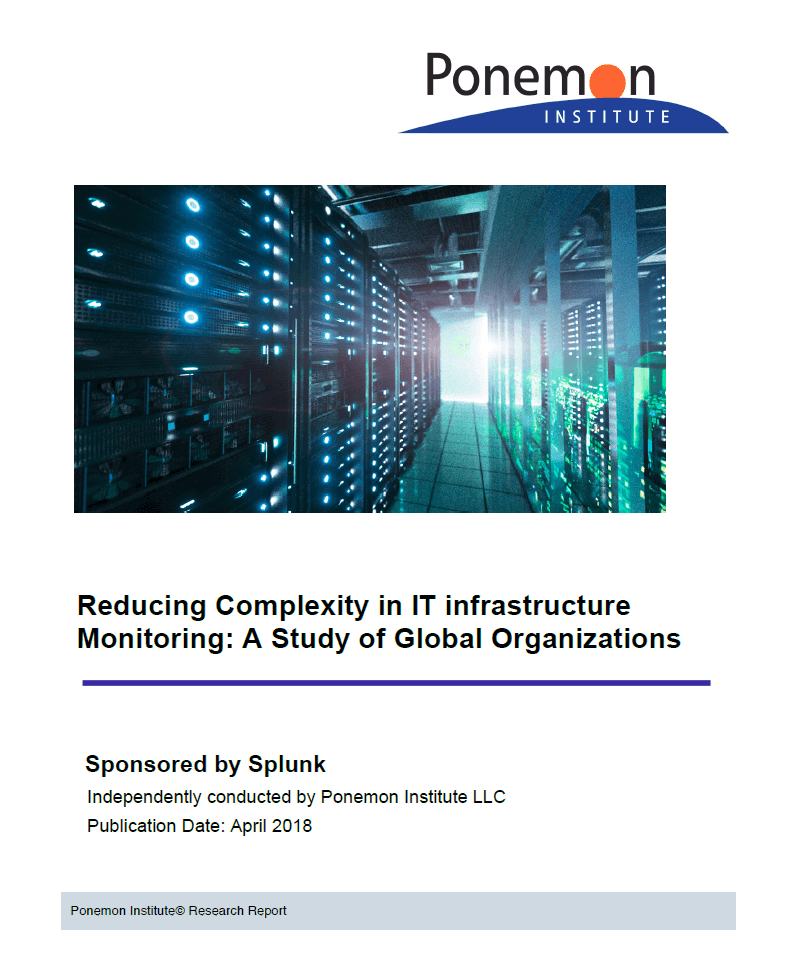 Organizations with cloud and on-premises environments face many challenges in monitoring and troubleshooting their IT infrastructure. Chief among these are complexity and scale, and their confidence is low when it comes to their ability to handle IT infrastructure.
A recent survey conducted by the Ponemon Institute asked 2,497 IT and IT security practitioners in the United States, the United Kingdom, Germany, France, Australia, Singapore and Japan about their infrastructure monitoring challenges.
Register for this complimentary executive summary of IT infrastructure monitoring of global organizations to learn insights on:
The greatest challenges in managing IT infrastructure monitoring

How organizations' biggest risk to the ability to troubleshoot, monitor and migrate to the cloud is the increase in application complexity

The most influential factors for choosing an infrastructure troubleshooting and monitoring model