E-Book
How to Take the sh Out of IT? Wie IT wieder Spaß macht.

Als IT-Expertin bzw. als IT-Experte in einem wachsenden Unternehmen wissen Sie, dass es eine ständige Herausforderung ist, mit dem Wandel Schritt zu halten.
Wie soll man den Überblick behalten, wenn Leute alle ihre Daten in die Cloud stecken? Und in Container! Das klingt ja fast so, als ob diese Menschen gar nicht möchten, dass Sie die Daten finden.
Sorgen Sie dafür, dass IT wieder Spaß macht – getreu dem Motto "Take the sh__ out of IT!". Acht Probleme, die IT-Operations-Fachleuten den Schlaf rauben, finden hier ihre Lösung, inklusive der Software, die dazu nötig ist. Mit dabei: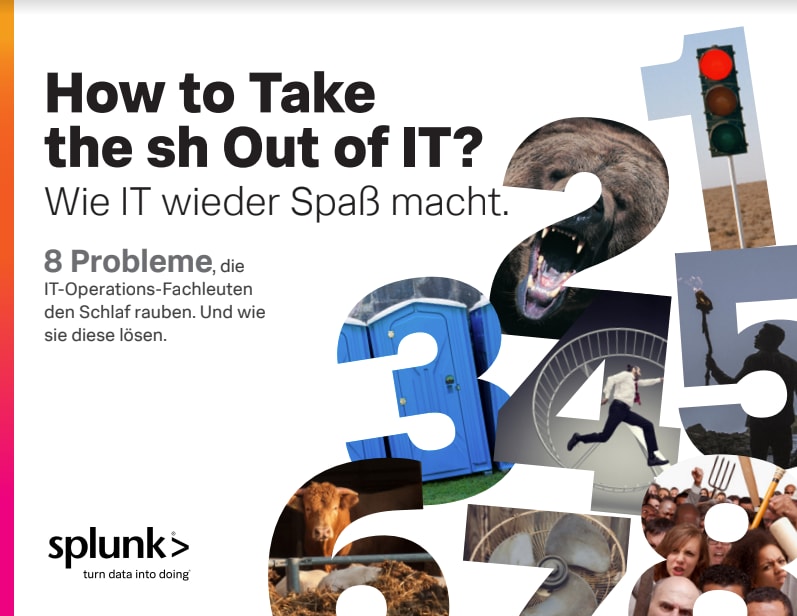 Observability
AIOps
Infrastruktur-Monitoring