E-Book
Informatique n'a pas à rimer avec problématique

Si vous êtes un professionnel de l'IT dans une organisation en pleine croissance, vous savez que suivre le rythme du changement représente un défi constant.
Comment pouvez-vous savoir où se trouvent vos affaires quand des gens les envoient constamment dans des clouds ? Et dans des conteneurs ? On dirait presque qu'ils veulent vous empêcher de les retrouver.
Take the sh out of IT®. Découvrez les 8 problèmes qui empêchent les professionnels des opérations IT de dormir, ainsi que les solutions et les logiciels pour y remédier, notamment :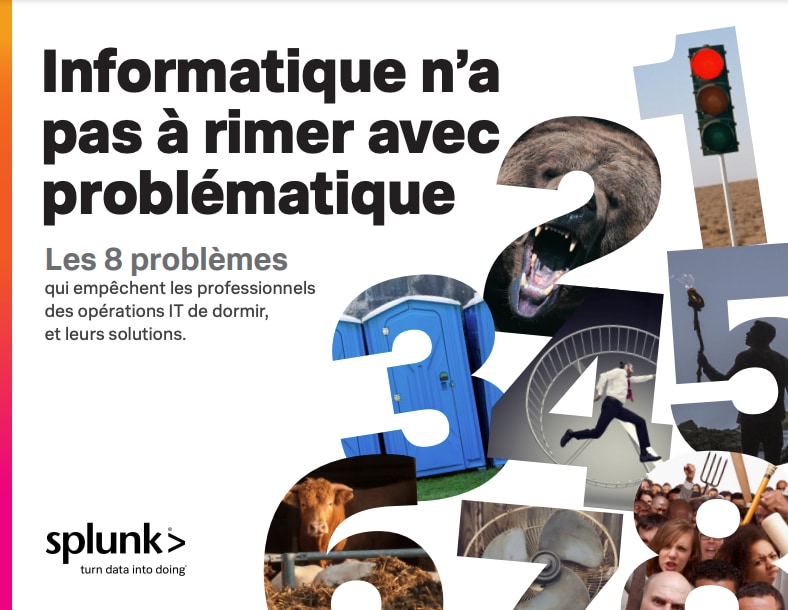 l'observabilité ;
l'AIOps ;
la supervision de l'infrastructure.