Monitoring Metrics That Matter
The Splunk App for Infrastructure (SAI) provides a curated, unified metrics and logs experience focused on infrastructure performance monitoring. Easily distribute metrics by defining, grouping and filtering entities.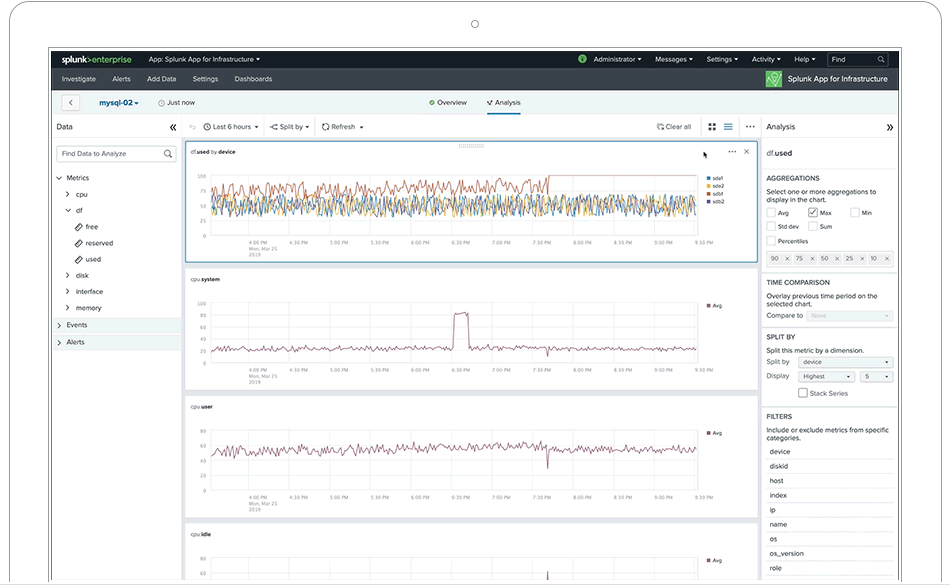 Advanced Alerting for Faster Triage
Perform root cause analysis faster with SAI's custom triggered alerting at the group or entity level. Triage alerts more effectively by understanding which conditions triggered the alert, assessing the severity of the alert, and viewing all triggered alerts during the time to take action.

Visualizations for Real-Time Monitoring
Monitor performance of your infrastructure by entity, including CPU, network, memory, disk, system load, custom-defined dimensions and more. Monitor single entities or groups of entities. Drill down into an entity or group to review details or troubleshoot issues.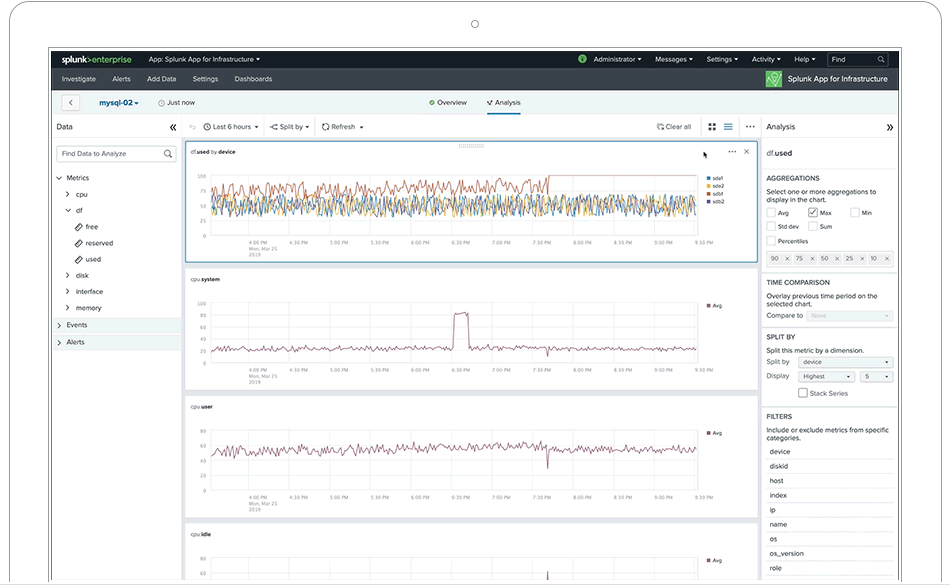 Correlations Pinpoint Performance Trends
Investigate performance with cross-tier correlations. Analyze performance metrics for a single entity or a group of entities. Determine poor performing entities by metrics, or determine a point in time when multiple entities began performing in a similar way. View and search for entities in a group, or view all groups an entity belongs to for easy navigation in a chart or list.



CUSTOMER STORY

Entrust Datacard Corporation Gains Unified Infrastructure Monitoring With Splunk
Splunk App for Infrastructure cleverly combines metrics and logging for a more complete view of infrastructure performance. We can see unusual behavior such as a CPU spike and correlate it with logs to troubleshoot problems much more quickly.