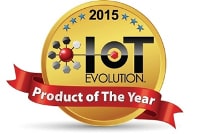 IoT Evolution Magazine Awards
Splunk technology partner, Kepware Technologies, was awarded a 2015 IoT Evolution Product of the Year Award from IoT Evolution Magazine for their Industrial Data Forwarder (IDF) for Splunk plug-in. The award recognizes the top emerging technologies in the IoT space from key innovators in the industry.
"Research suggests that as many as 50 billion devices will be Internet-connected by 2020. Products like the Industrial Data Forwarder for Splunk show our commitment to evolving with today's emerging technologies to provide customers with the best solutions for their businesses," said Tony Paine, CEO, Kepware. "We're honored to have received this award and look forward to expanding our IoT capabilities in the future."

Big Data Innovation of the Year
Splunk® Enterprise was awarded Big Data Innovation of the Year in the inaugural Computing Vendor Excellence Awards. These awards celebrate the achievements of the technology vendors and service providers who are leading the field of enterprise IT with innovative products, services and solutions that underpin and drive success in both business and public sector organisations. The winners are chosen by a panel made up of Computing Magazine's editorial team and a number of UK CIOs.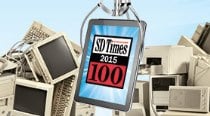 SD Times 100: Top of the Heap
Splunk was named in the 2015 SD Times 100 'Top of the Heap' in Big Data and Business Intelligence again this year. The SD Times 100 annually recognizes companies, non-commercial organizations, open source projects and other initiatives for their innovation and leadership. Judged by the editors of SD Times, the SD Times 100 recognizes the top innovators and leaders in multiple software development industry areas. The SD Times Editorial Board ranks Splunk in the top 10 leaders for Big Data and Business Intelligence.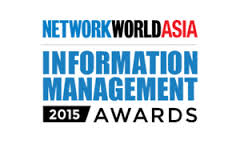 NetworkWorld Asia: 2015 IMA Awards
Splunk was awarded the 2015 NetworkWorld Asia Information Management Award for Security Information & Event Manage (SIEM). The awards recognize Asia's leaders in information security, storage and data management for the huge advances made in these fields over the last few years. From each of the 40 categories one winner is selected from a shortlist, created by editors, and voted on by 100 regional CIOs and IT heads of end-user organizations.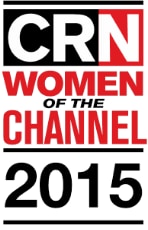 The CRN Women of the Channel Award
Splunk's Donna St. John and Jessica McFarland were selected for the 2015 CRN Women of the Channel (WOTC). Every year CRN honors women of the channel who are most deserving of recognition for their expertise, vision and the lasting mark they have left on the technology channel. Donna and Jessica have worked tirelessly to ensure the success of the Splunk Partner+ Program and the new Splunk Partner Hub. Splunk values its partners immensely and therefore continues to invest in those partners who are investing in their Splunk business practice. Both Donna and Jessica are eager to carry on the growth and expansion of the channel business while sustaining a predictable, profitable and positive partner experience.