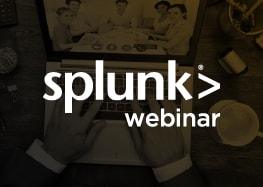 Learn how Cerner Corporation Manages Healthcare Revenue Cycle with Splunk Software: July 28, 2015
Splunk HQ | Webinar
July 28th at 9am PST
Join this webinar to learn how Cerner Corporation uses Splunk software to gain end-to-end, real-time visibility into their business process to predictably manage their revenue cycle.
In this session, you'll hear how Cerner:
Gains end-to-end insights into its real-time eligibility process, spanning thousands of disparate parties and systems
Produces alerts, reports and dashboards that provide actionable insights into deviations in the business process
Integrates structured data from relational databases with machine data
Produces an optimal operating environment and on-going system intelligence
Cerner Corporation is one of the world's largest healthcare software IT companies. They deliver innovative information technology solutions and services that enhance the operations of healthcare organizations globally.
Register Now