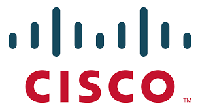 Analytics for Better Business Outcomes, Tuesday, February 24, 9am PST / Noon EST
Splunk HQ | Webinar
Most enterprises today believe big data analytics will redefine the competitive landscape. It is no longer a question of whether analytics solutions are valuable, but of how quickly new solutions can be delivered.
The quality of the vendor solutions you choose will determine the quality of the insights you gain from your data. Which analytics providers are right for you?
Join this webinar with Cisco Vice President, Jim McHugh, as he hosts leading analytics and business intelligence leaders who are partnering with Cisco to make it faster and easier for enterprises to get the most from their data.
Register Now