Higher Education
It's not the answer that enlightens, but the question
What Campus Networks Need Today
Educational institutions are particularly vulnerable to security threats given their open network architectures and the sheer number of users they serve across different delivery channels on and off campus. They're also expected to meet multiple regulatory requirements and standards like PCI, Sarbanes-Oxley, FERPA and HIPAA, which only adds to the demands placed on the IT infrastructure.
Splunk® software helps you:
Collect and index all your machine data to enable end-to-end situational awareness
Gain better visibility into IT operations and data requirements for regulations and mandates
Monitor networks in higher education to ensure cost-effective security, compliance and risk mitigation
Support ad hoc reporting and real-time monitoring of incidents and attacks so security teams can be more proactive in responding to threats
Drive down costs for more effective operations and better decisions at the educational institution as a whole

Splunk at Adelaide University
"Previously it could take hours to extract and analyze logs to identify security issues, now it can be measured in minutes. Splunk has given us the highest degree of certainty in meeting our immediate and future security needs."
-Information Security Specialist, Information Technology Services, University of Adelaide
Read the Case Study
Value of Higher Education and Splunk
Find out how Splunk software increases efficiency at two major public universities: University of Nevada, Las Vegas and Arizona State University. Learn why the Splunk platform for Operational Intelligence meets the unique challenges and needs of today's universities.
Higher Education Use Cases

Detecting Network Abuse
College campuses strive to be places where information can be shared in an open and widespread fashion and the IT infrastructure helps make this possible. Splunk software can help detect patterns of network abuse in real time by correlating machine data across a wide variety of sources.

Enhancing Campus Services
Campuses can gain insight into key issues and metrics across their applications and IT infrastructure by using Splunk software to index, search and analyze data. With Splunk software, you can easily perform end-to-end transaction tracking across all the systems that are touched by students, faculty or staff.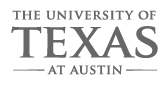 UT Austin's Information Security Office is using Splunk software to proactively identify unknown threats and network anomalies.

Read the Case Study

American University of Sharjah (AUS) is using Splunk to resolve network issues and
provide faster resolutions to downtime.
Read the Case Study
Previous
Next
Ask an Expert
Need help with your environment and requirements? Send us your questions and we will get back to you as soon as possible.
If you need immediate assistance, check out our community forum, Splunk Answers.
Contact Us