Real-Time Analytics for Mobile Apps
Improve the performance and reliability of your mobile apps by monitoring their usage and performance in real time.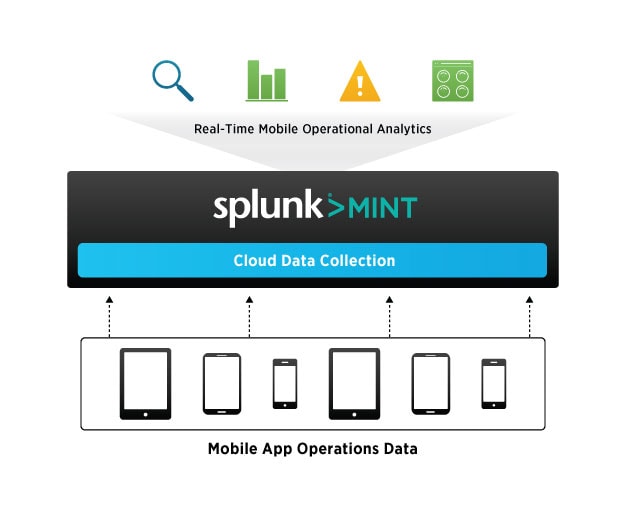 Get end-to-end transaction visibility by correlating mobile and non-mobile data
Pinpoint bottlenecks in mobile transactions
Product Tour
Real-Time Mobile Insights

Network Monitoring

Transaction Visibility

Correlate With Splunk Enterprise
Real-Time Mobile Insights
Track sessions, unique users, application crashes, crash rates per user, engagement and user retention by application version in real time. Drill down on items to explore in more detail.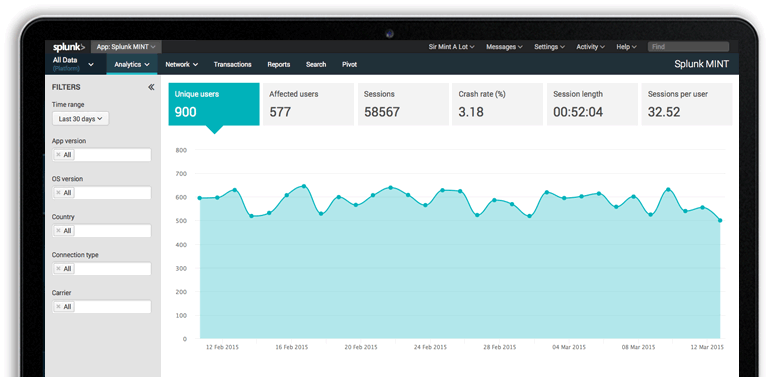 Network Monitoring
Measure the volume, latency and status of all HTTP connections. This enables you to understand the network's contribution to transaction response times or query response times from API calls and other web servers.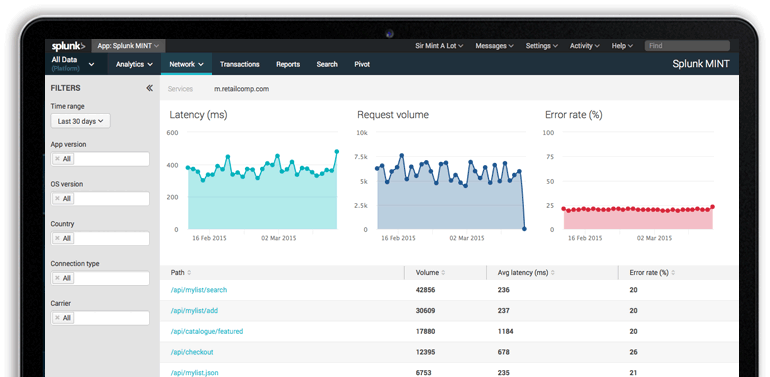 Transaction Visibility
Track the duration, completion time and failure rate of custom- defined transactions. Get better visibility into where transaction bottlenecks reside and which transactions users perform most often.
Correlate With Splunk Enterprise
Correlate mobile data with other machine data from Splunk Enterprise to gain end-to-end insight on transaction and mobile services, or business transaction data to gain insights on how mobile transactions are impacting business outcomes.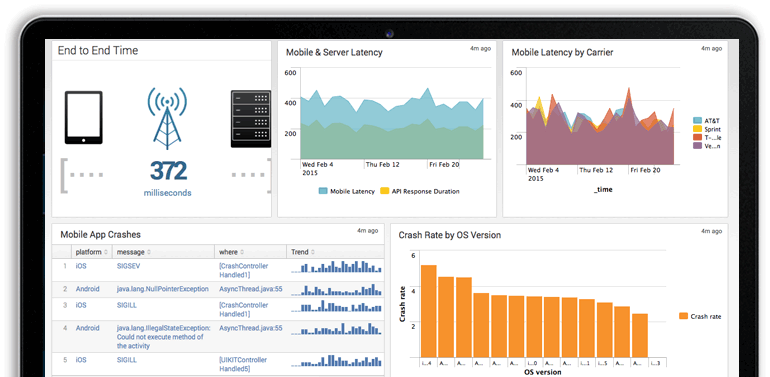 Why Splunk MINT?





Network Monitoring
Measure the volume, latency, and status of network connections from your app.


Geolocation and Carrier Insights
Understand where your users are, and how your mobile apps are connected to the network.

Ask an Expert
Need help with your environment and requirements? Send us your questions and we will get back to you as soon as possible.
If you need immediate assistance, check out our community forum, Splunk Answers.
Contact Us