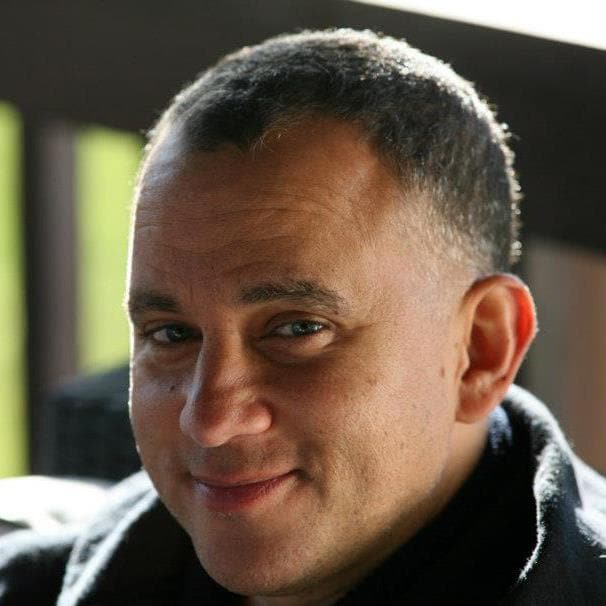 By Charles Jones December 11, 2018
I have a theory that every year, Splunk's presence at AWS re:Invent gets bigger and better. I think my theory was proven to be a fact. Don't believe me? Ask any of the thousands of attendees that stopped by our booth for a demo, t-shirt, socks, pins, or to watch a presentation. Not to brag (ok, I want to brag), but I'm incredibly proud of our team for putting on yet another great event to showcase the value of our partnership with AWS. Check out some of my favorite highlights below.
Splunk Launches Integrations with AWS Security Hub
When it comes to the cloud, or any IT environment for that matter, security is a huge priority. With the preview launch of AWS Security Hub, users can have a single-pane of glass for security and compliance issues, designed specifically for AWS security customers. We have integrated the Splunk platform and Splunk Phantom with the preview version of AWS Security Hub allowing our customers to begin testing in their environment. Customers will be able to prioritize AWS Security Hub findings for further investigation and automation within their Splunk and Splunk Phantom environments.
Splunk in AWS Marketplace for Containers - We Can't Contain our Excitement!
If you watched Terry Wise's Global Partner Summit keynote, you might have heard that we earned the AWS Container Competency. We didn't earn that because of our t-shirts (though I do think they're rather cool), but because we're committed to developing solutions for our customers. With the launch of Splunk Enterprise 7.2 Docker image and availability on AWS Marketplace for Containers, customers now have the option to deploy Splunk Enterprise on containerized infrastructures directly in AWS and realize the benefits of low TCO, faster time to value, and increased flexibility and agility.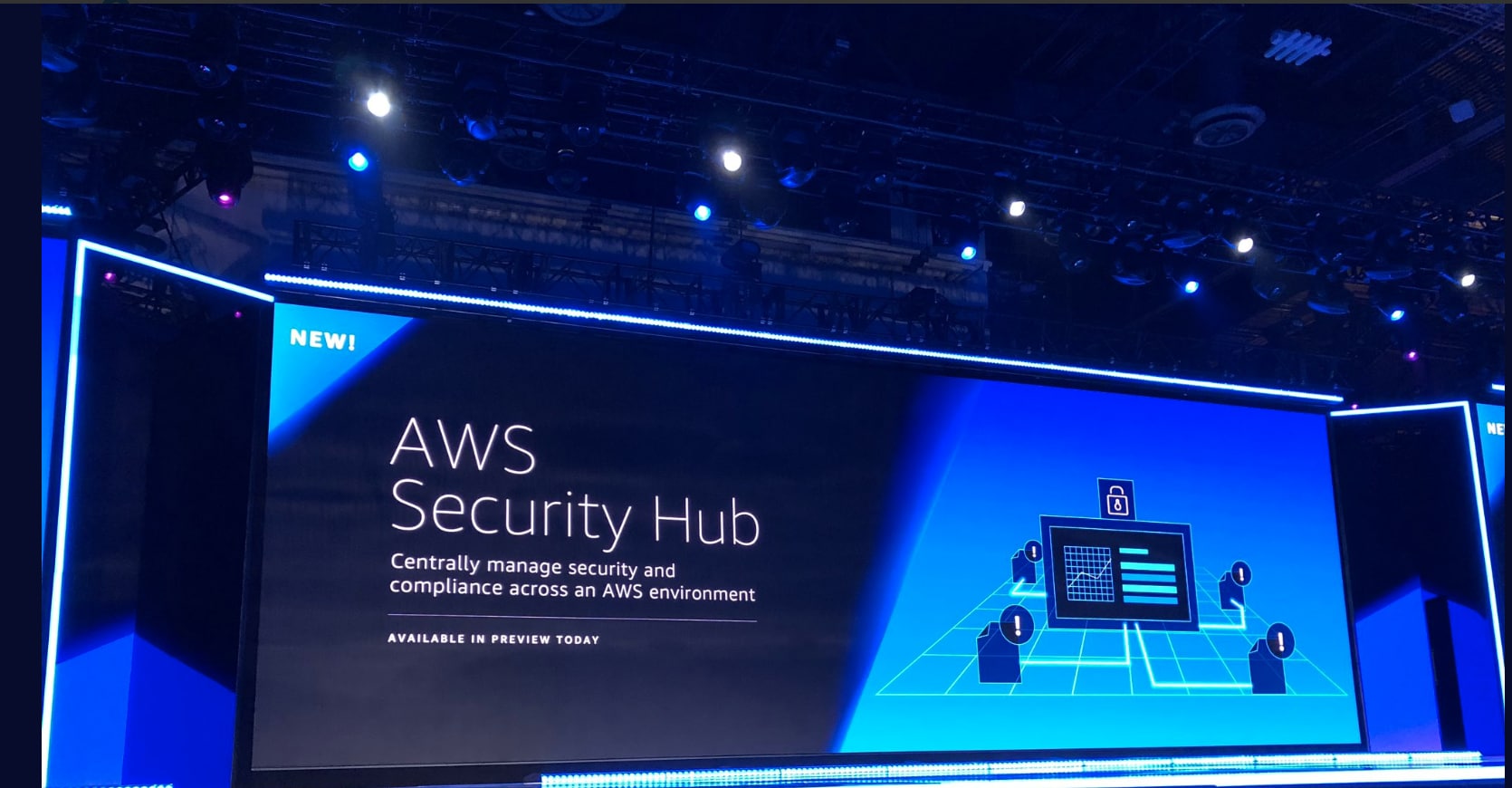 Keep Cloud Costs Down with Splunk Insights for Multi-Cloud
Cloud engineers asked for it, cloud ops teams demanded it—we delivered. While still in private beta, Splunk Insights for Multi-Cloud is designed to monitor and understand the change in cost and usage of cloud assets provisioned across multiple cloud providers. You can sign up for the private beta now.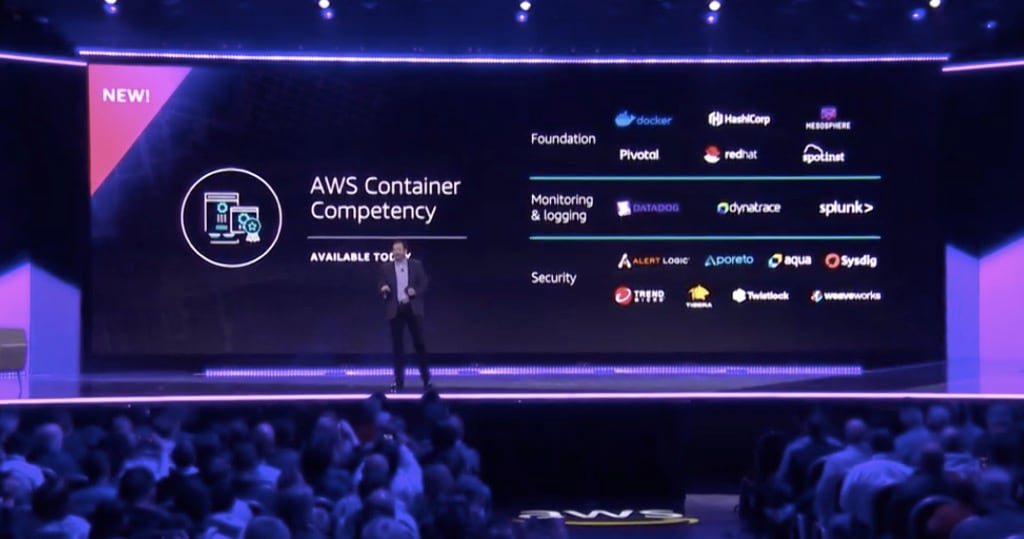 Expanding Security Solutions with Splunk Phantom AMI on AWS Marketplace
Earlier this year we added a new member to the Splunk family, Splunk Phantom, and we're noticing everyone wants to hang out. Because of that, we launched the availability of Splunk Phantom AMI in AWS Marketplace. AWS customers can now easily access the Splunk Phantom AMI via a listing in the AWS Marketplace and easily use Splunk Phantom automation, orchestration, and response features in AWS environments. This offering includes the free Splunk Phantom Community Edition, so customers can immediately evaluate the product's capabilities.
The Power of Splunk and AWS Continues with AWS CloudWatch Logs Insights
So many logs, so little time! We know that this is a pain point for our customers, which is why we worked with AWS on an integration with AWS CloudWatch Logs Insights. With this integration, customers can aggregate their CloudWatch logs in AWS and query summary results in Splunk without moving large amounts of data between storage and analytics system, making it easier to truly realize the value of their AWS data. Sounds like Splunk + AWS = success for our customers.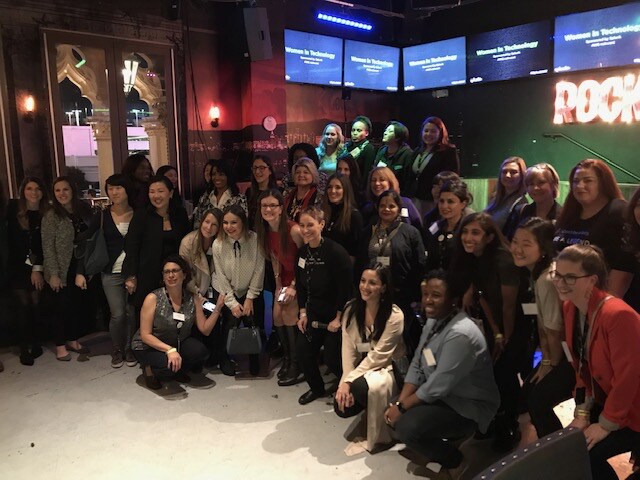 We were not only in launch mode, we also had tons of great activity taking place at the event with our amazing partners and customers. Thank you to everyone who attended our Women in Tech (WiT) Sales event, highlighting the importance of investing in a diverse and inclusive workforce. Thanks to Puppet, Pure Storage, MongoDB and AWS Marketplace, our partner sponsors and co-hosts, for our Customer Appreciation Party at TopGolf. The gratitude train continues and goes out to our customer Hub International for presenting with us during a our breakout session and sharing their Splunk and AWS story in a great interview with theCUBE; and to our various partners—Puppet, AWS, Symantec—and customer FINRA for presenting at our booth. We couldn't have been successful this week without your support.
Until next year!