Use Cases
CI/CD Pipeline Monitoring
The application delivery lifecycle has many stages — from app development, to testing, to monitoring in production. The Splunk platform provides real-time insights across all of these stages.
Data-driven insights from code to cloud

Automated Continuous Monitoring
Stay agile with automated, real-time monitoring of your CI/CD pipeline

Deploy Faster, With Confidence
Improve code quality before it is in production to avoid business-impacting issues
Automated real-time monitoring for efficient CI/CD pipelines

SPLUNK® ENTERPRISE & SPLUNK CLOUD™
Real-Time DevOps Monitoring Improves Application Delivery
For IT teams adopting DevOps, Splunk software helps improve the velocity, quality and business impact of app delivery. Unlike other solutions that focus on discrete release components, Splunk provides real-time insights across all stages of the delivery lifecycle.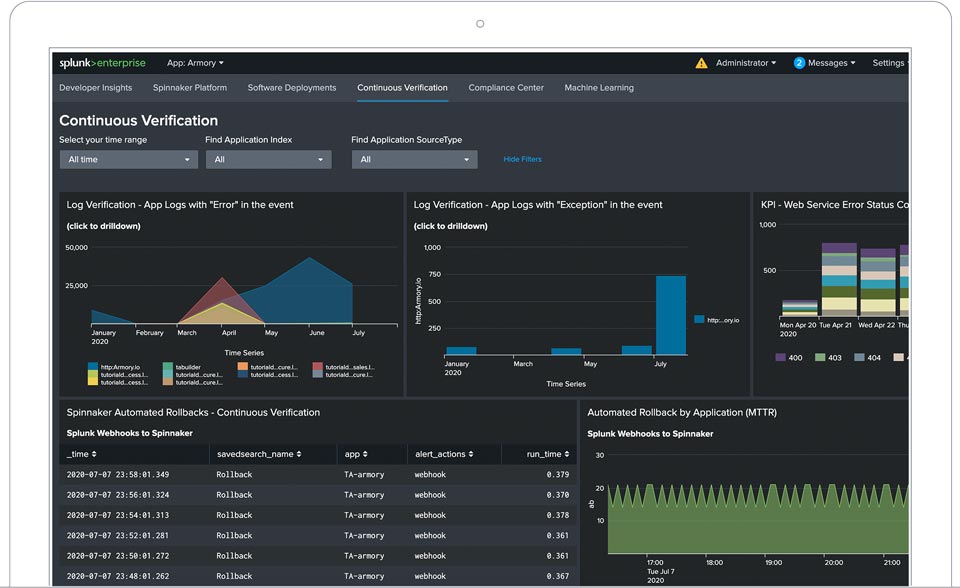 SPLUNK® ENTERPRISE & SPLUNK CLOUD™
Don't Fly Blindly in a World of Frequent Code Pushes
Validate performance pre-production, post-production and in-flight. Enable your DevOps teams to perform the frequent code pushes needed to stay agile with real-time monitoring of your CI/CD delivery pipeline.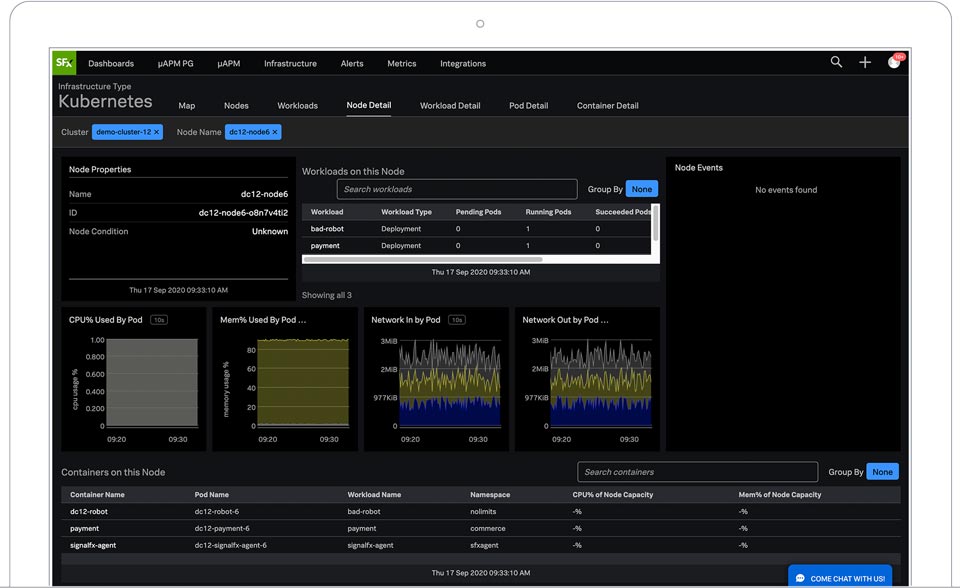 SPLUNK INFRASTRUCTURE MONITORING & SPLUNK APM
Measure Transformation Success
Pipeline analytics plus observability ensures you're hitting your transformation targets. Gain deep visibility across the entire development process.
Splunk On-call
Automate incident management to reduce alert fatigue and increase uptime.
Splunk On-Call integrates metrics, logs and your monitoring toolset into a single source of truth that allows on-call teams to quickly fix problems. Additionally, teams can collaborate on problems via chat integrations and alert routing through mobile and web interfaces, and post-incident reports mean teams' services improve over time. Make on-call monitoring easy with Splunk On-Call.

splunkbase
Splunk Apps for DevOps
Leading DevOps solutions are integrated with the Splunk platform. Download these free apps and add-ons for ultimate visibility across the entire application delivery pipeline.