use case
Cloud Infrastructure Monitoring
Weather the storm of change. Get visibility into cloud provider infrastructure to workloads and everything in between.

Transform your IT Monitoring Strategy in 4 Steps
If you've got workloads running in the cloud, we've got the analytics solution for you
Get visibility into cloud costs and forecast demand so you can negotiate from a position of power
Why Splunk for Cloud Infrastructure Monitoring?
Migration has many stages. Our software can give you visibility into all of them—whether before, during or long after.

Hybrid infrastructure creates a complex monitoring environment. Legacy tools can't keep up but Splunk can.

You often add new tools as you adopt new architecture and infrastructure—wasting time in the transition. Splunk takes the place of the multitude of monitoring tools. Less is more.

PRODUCT CAPABILITIES
You can do amazing things when you see clearly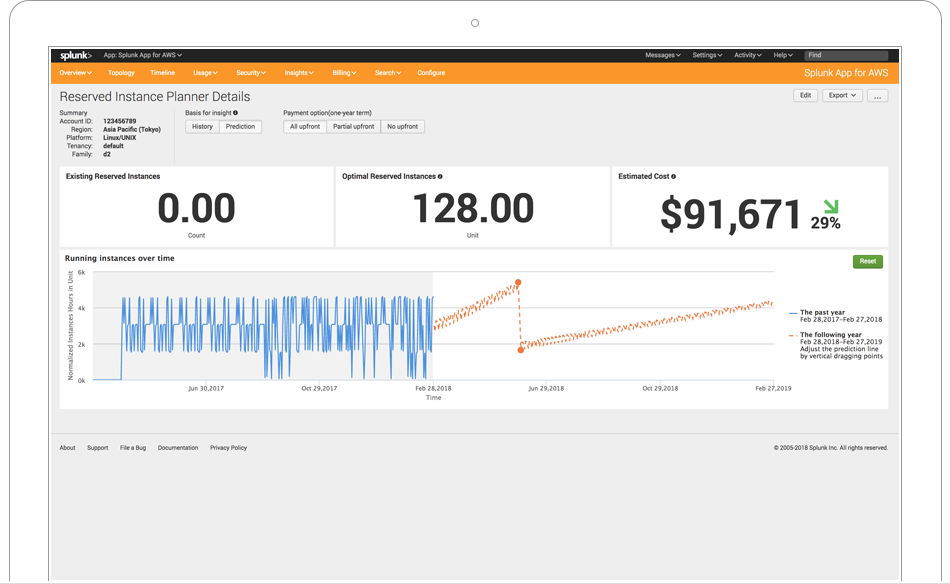 Cost Management
Reduce Costs With Clarity
Get visibility into your cloud provider costs and continue to leverage on-premises resources until you are ready to decommission them. Use machine learning to forecast demand and provision instances up front at a reduced rate.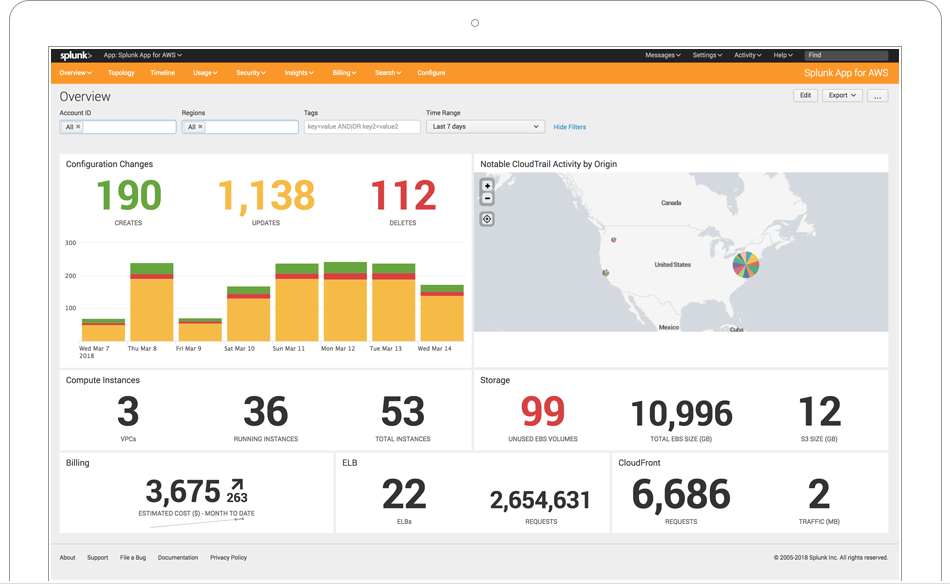 Operational Visibility
Look In, On and Through the Cloud
Get a baseline from your on-premises resources to better determine and forecast how many instances you need in your cloud environment. Determine if migration was completed successfully and help ensure the state after the fact—through monitoring the performance, usage and availability of instances.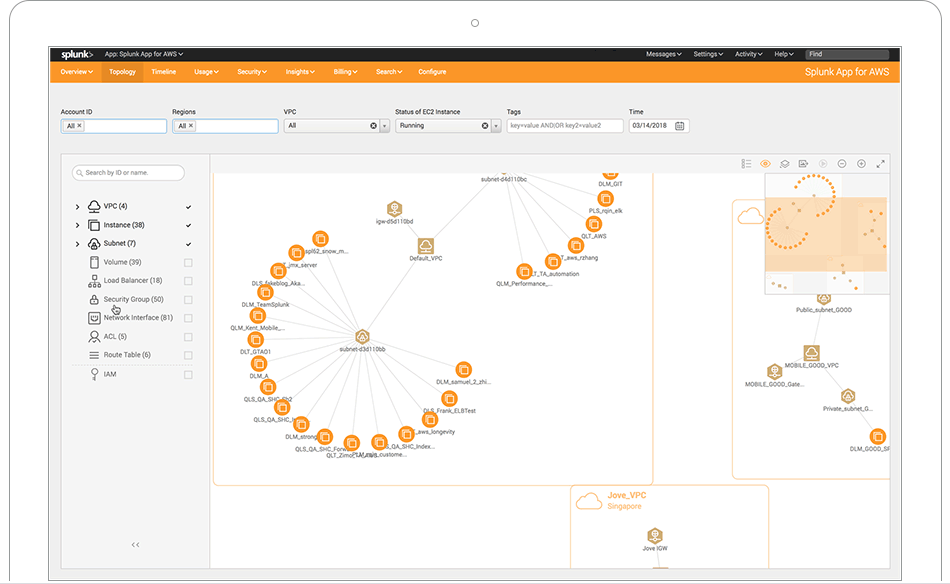 Security Visibility
Enhance Security Through Visibility into AWS Account Activity
Visualize and interact with your AWS topology to conduct security compliance checks, troubleshoot issues more rapidly, and manage costs and resources.
splunkbase
See Through The Clouds
Splunk integrates with the most popular cloud providers. Whether you're running workloads in AWS, Azure, or GCP (or all three)- Splunk has you covered to keep you on the right path in your cloud journey.

Financial Services
Your IT environment is complex and your customers are demanding. Give them what they want.
Bank on Machine Data ›

Healthcare
Your IT systems enable the HIE platform. Analyze them to see what's going on.
Boost IT Health ›

Public Sector
Your citizens and government employees expect better services.
Find Out How to Deliver ›