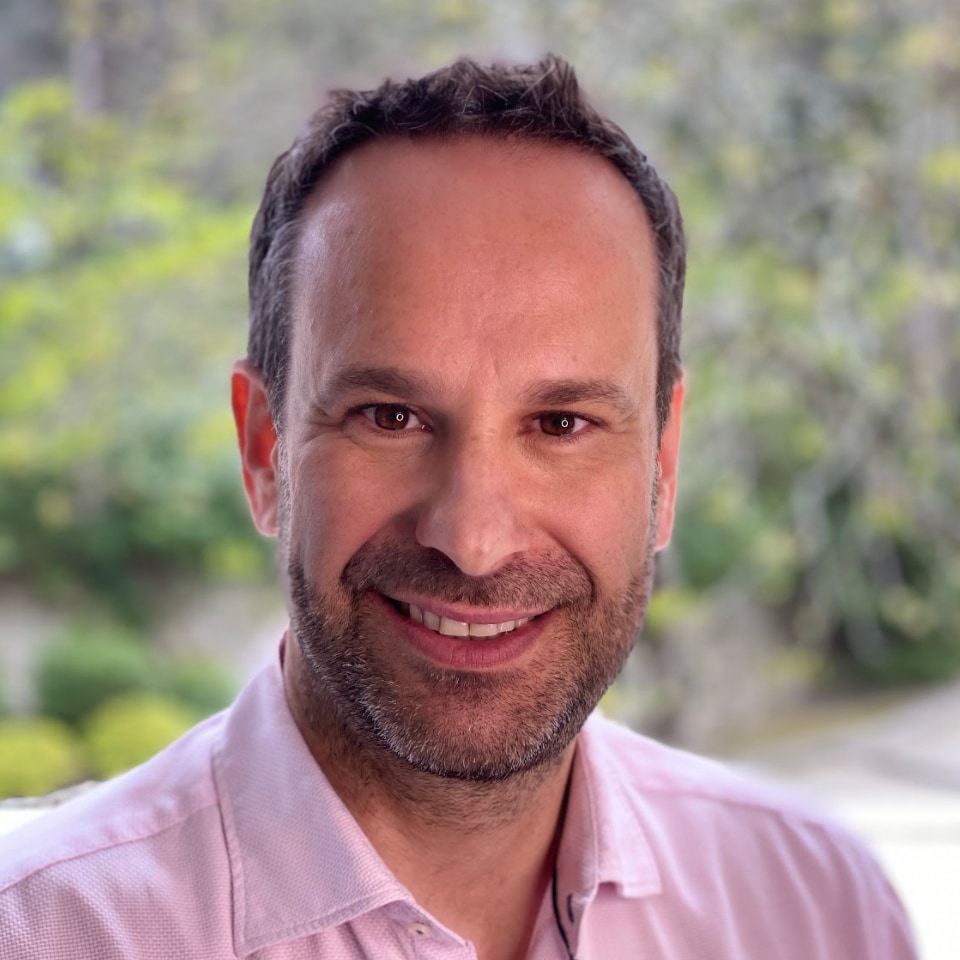 By Laurent Martini January 11, 2023
In 2021, I wrote a blog post congratulating the Splunk France team on winning several awards. In 2022, they won even more...
"If you do not believe you can do it then you have no chance at all."
This is a quote from the former Arsenal manager Arsène Wenger, which I think is particularly apt. By winning multiple awards, specifically related to cybersecurity, we've shown that we can do even better. Last year, our client Carrefour helped us present our cybersecurity project with them to panels of judges made up of IT managers and CISOs. And it certainly paid off...
CyberNight 2022 Bronze Award in the Client/Supplier Co-Construction category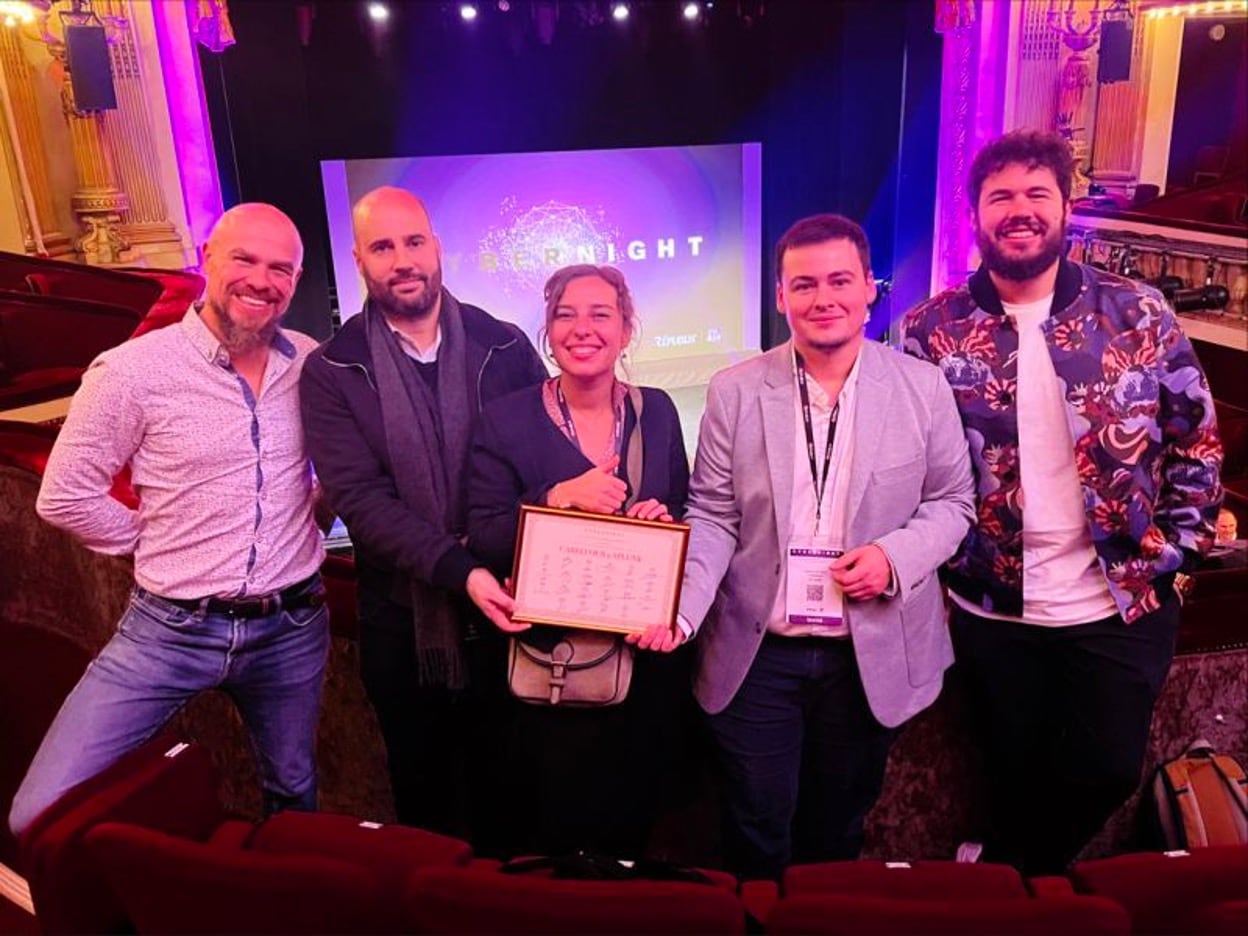 This was the first time we had participated in the CyberNight awards, which are in their second year. This event has quickly taken on an essential role in the world of cybersecurity, celebrating the top cyber security teams and projects. Carrefour and Splunk took home the bronze medal in the Client/Supplier Co-Construction category after presenting to a panel of IT managers and CISOs from top companies including Lactalis, Vinci, Safran, and La Poste.
During her speech to the 800+ security professionals at the prestigious Théâtre de la Madeleine, Amandine Del Amo, Partnerships Project Manager at Cybermalveillance.gouv.fr said that "the jury was unanimous about [the] solution, particularly with regards to [...] scalability." Romaric Ducloux, SOC Analyst, said: "The Splunk Cloud platform can scale easily to accommodate a global SOC spanning multiple countries and manage increasing amounts of data and logs from new countries and markets."
Gold award at the Silicon Data Awards, Cybersecurity category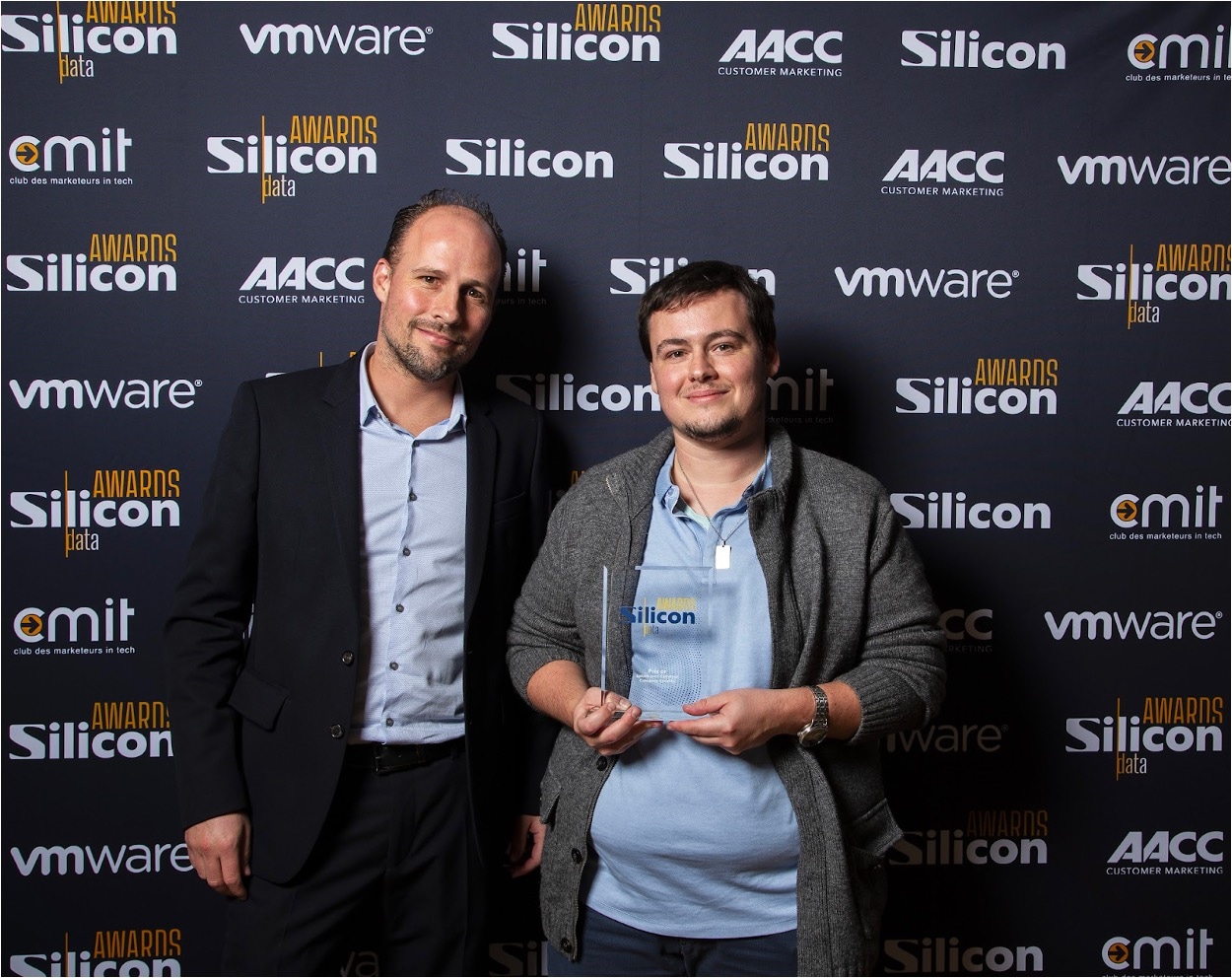 It's the innovation of our work that convinced another panel of professionals (including Philippe Leroy, Editor-in-Chief at Silicon, Matthieu Olivier, Group Data Director at La Banque Postale and Fanjuan Shi, Group Head of Data Strategy and Value Office at LVMH) who were judging the inaugral Silicon Data Awards.
Carrefour and Splunk are long-standing partners – Carrefour has used our solution for nearly 15 years and the adoption of Splunk Cloud is a natural part of the Carrefour move-to-cloud journey.
Cas d'OR de la Cybersécurité 2022 Gold Award for Risk Analysis

For the fourth year in a row, we won an award at the Cas d'OR de la Cybersécurité. This prize is awarded every year by a panel of IT managers and CISOs from large companies in France, including Le Groupe La Poste, Enedis, Crédit Agricole, and France Télévisions. This time, we won the "Risk Analysis" award.
Thanks to Splunk, Carrefour's SOC team has more time to focus on application management, threat analysis and security investigations. The Splunk Cloud platform provides faster investigative performance and reduced detection time. Splunk also enables real-time investigation of Carrefour's various logs. The result? Carrefour now responds to cybersecurity threats 3 times faster thanks to Splunk.

The ITOM, SIEM and Observability Awards at the 2022 Palmarès de l'Informaticien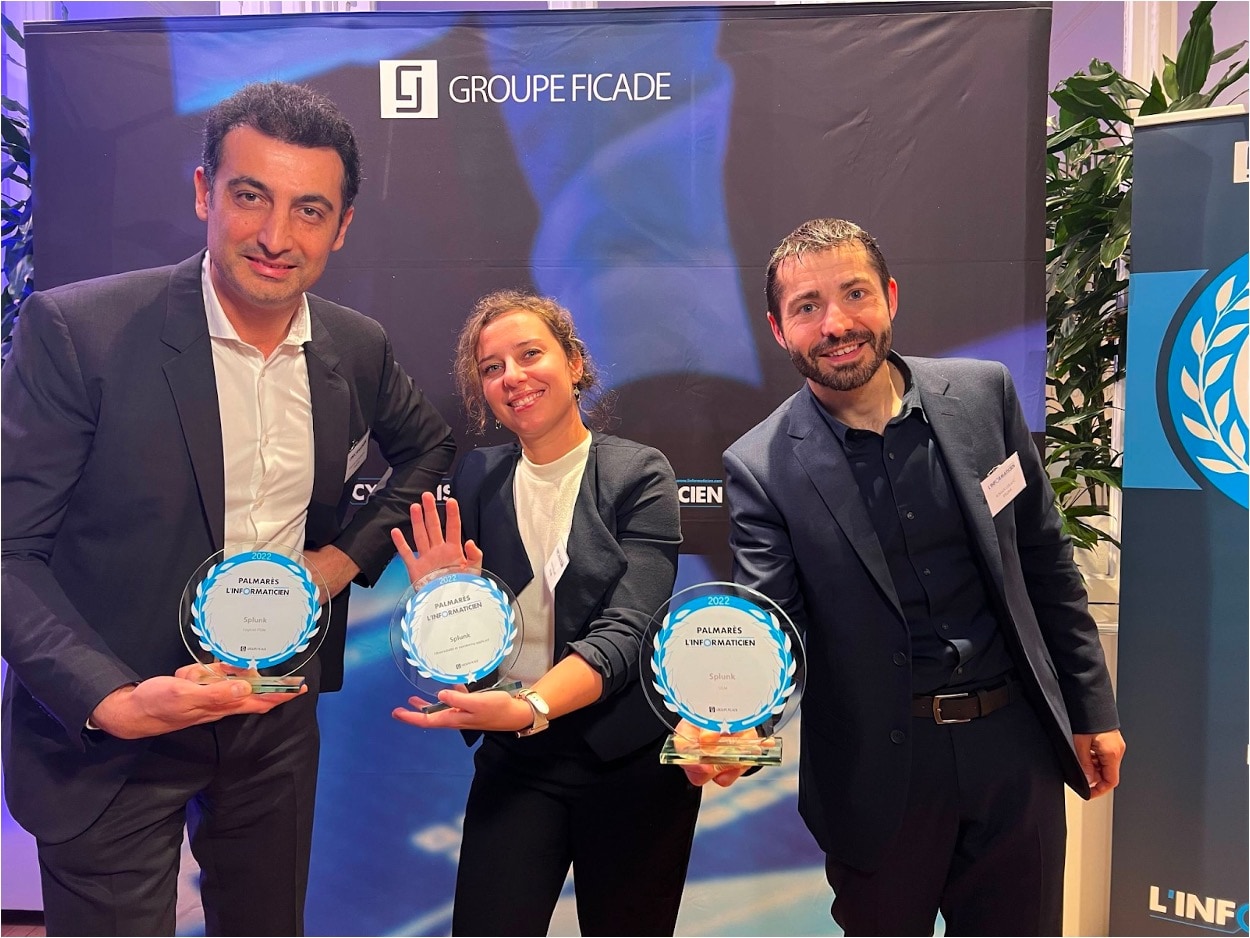 And that's not all! We also won at the Palmarès de l'Informaticien, which is particularly prestigious as there is no registration or nomination, as the magazine's readers are voting. With over 40 categories, around thirty awards, and more than 1,500 votes from the magazine's readers, we are pleased to have ranked even better than we did in the Awards' first year.
In addition to being on the ITOM and SIEM podium, we received an Observability Award that recognizes our unified security and observability platform and all the use cases it supports.
We would like to thank our clients, partners and integrators who contribute to Splunk's success in France. We would also like to thank all the Splunkers who continue to bring Splunk's values to life: innovation, passion, and creativity!
***
We would like to wish you a very happy new year, and we look forward to even more success with our clients in 2023.