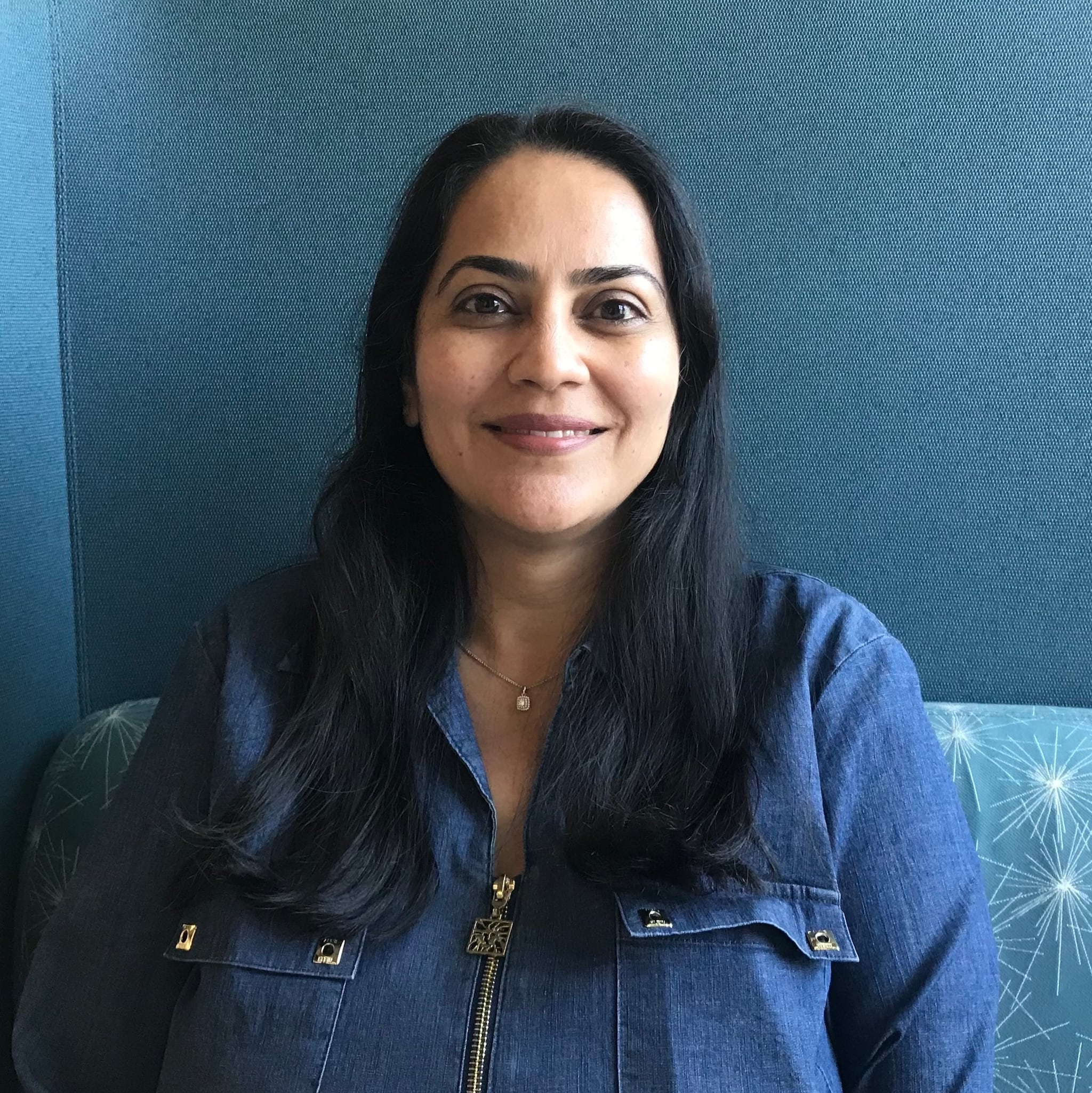 By Priti Vijayvargiya April 21, 2021
I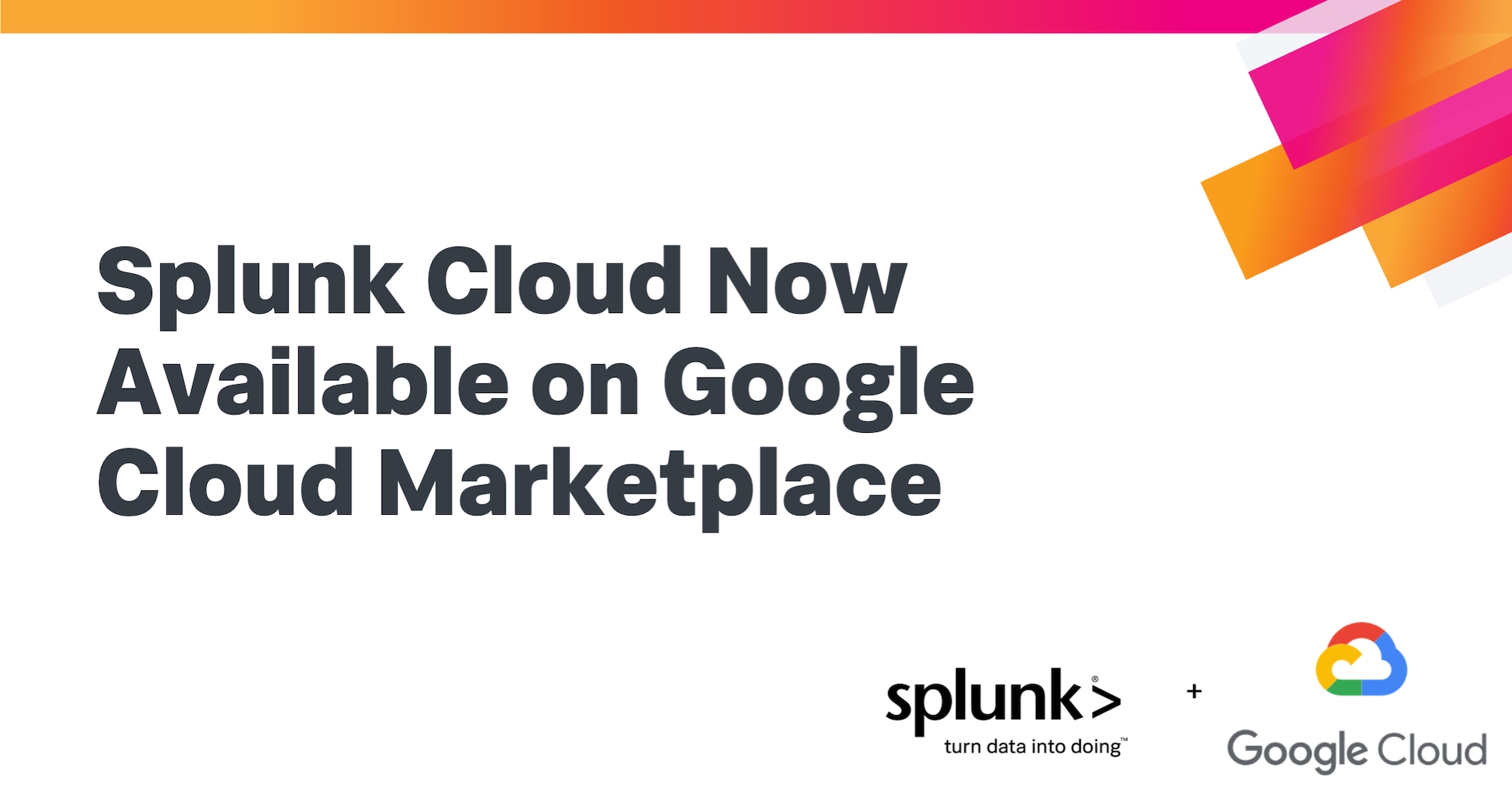 n May last year, Splunk announced a strategic partnership with Google Cloud to help customers gain deeper insights from their data. Today, we're excited to announce another customer focused achievement of our partnership with Google Cloud — the availability of Splunk Cloud™ on Google Cloud Marketplace. With Splunk Cloud now available through Google Cloud Marketplace, our joint customers can procure Splunk solutions faster and easier while retiring their committed Google Cloud spend when purchasing Splunk. In addition, Splunk is integrated directly into the Google Cloud Platform console to provide a smooth user experience.
"We are thrilled to have Splunk Cloud now available on Google Cloud Marketplace. Splunk is enabling our joint customers to accelerate their digital transformations, specifically their migrations to the cloud," said Avanish Sahai, Vice President, ISV and Apps Partner Ecosystem, Google Cloud. "Splunk Cloud customers can now enjoy the ease of procurement and being able to have one consolidated bill for Splunk as well as the consumption of other Google Cloud services. We look forward to our continued partnership with Splunk to help customers derive value from deeper insights and innovate with the power of data."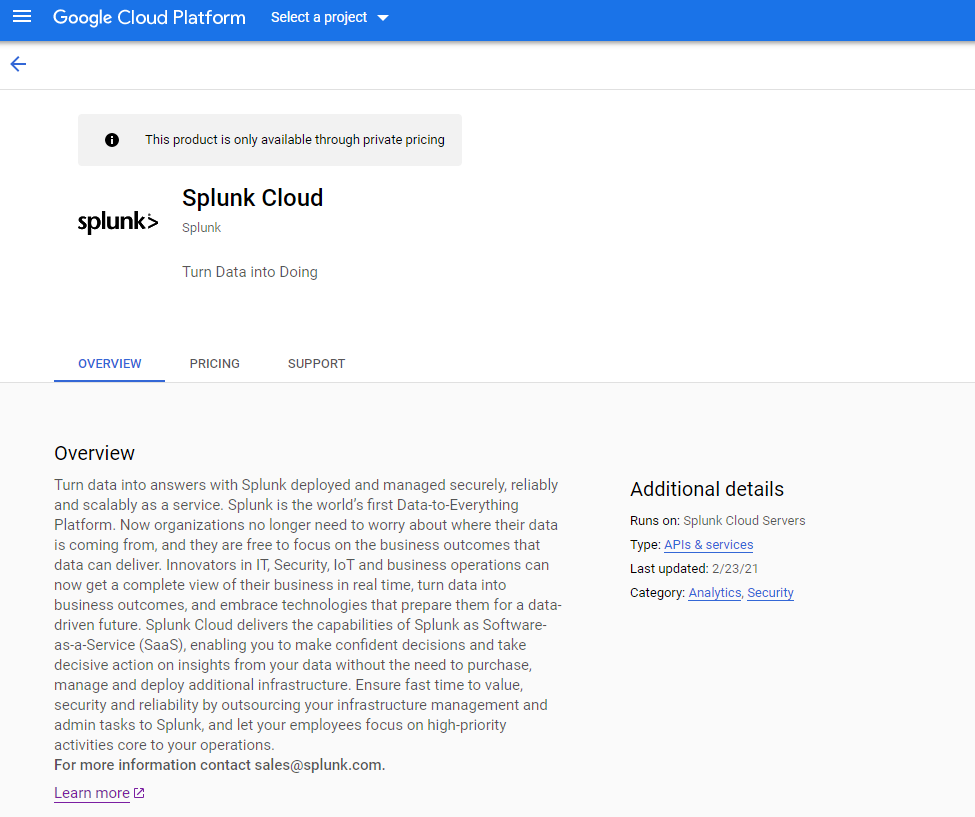 In addition to this exciting news, our technical teams have been hard at work developing enhancements to Splunk Cloud on Google Cloud. A few recent highlights include:
Global Availability: Splunk Cloud on Google Cloud is available now in AMER (Iowa), UK (London), Europe (Frankfurt), APAC (Sydney and Singapore), and Canada (Montreal).

Compliance: Splunk Cloud on Google Cloud has achieved SOC2, ISO 27001, HIPAA and PCI DSS compliance attestation. This important milestone will further enable customers to run their most critical workloads with Splunk on Google Cloud.
DDAA and DDSS: Both Dynamic Data Self Storage (DDSS) and Dynamic Data Active Archive (DDAA) are available now. In talking with customers, it became very clear that they wanted choices in how their data is managed in Splunk Cloud. DDSS is designed to provide a path for customers to self-manage data as it ages out. Customers are then responsible for restoring this data should the need arise to search against it. With DDAA on the other hand, Splunk manages the archival and restoration of data.

Our teams have also been collaborating on a number of topics of significant customer interest. Take a look at the latest blogs and webinars around topics like — Getting to Know Google Cloud Audit Logs, Scaling Kubernetes, and Simplifying Multicloud with Splunk and Google Cloud's Anthos.
We look forward to continuing helping our joint customer turn data into doing as they accelerate their cloud driven transformations to improve efficiency, accelerate innovation and fend off disruptors.