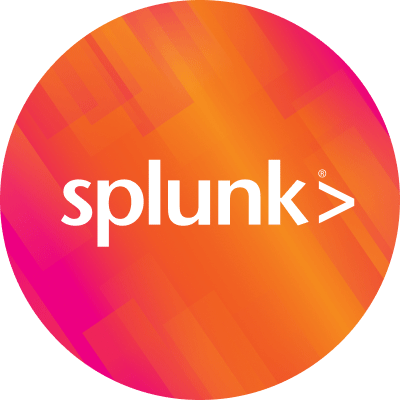 By Splunk June 23, 2020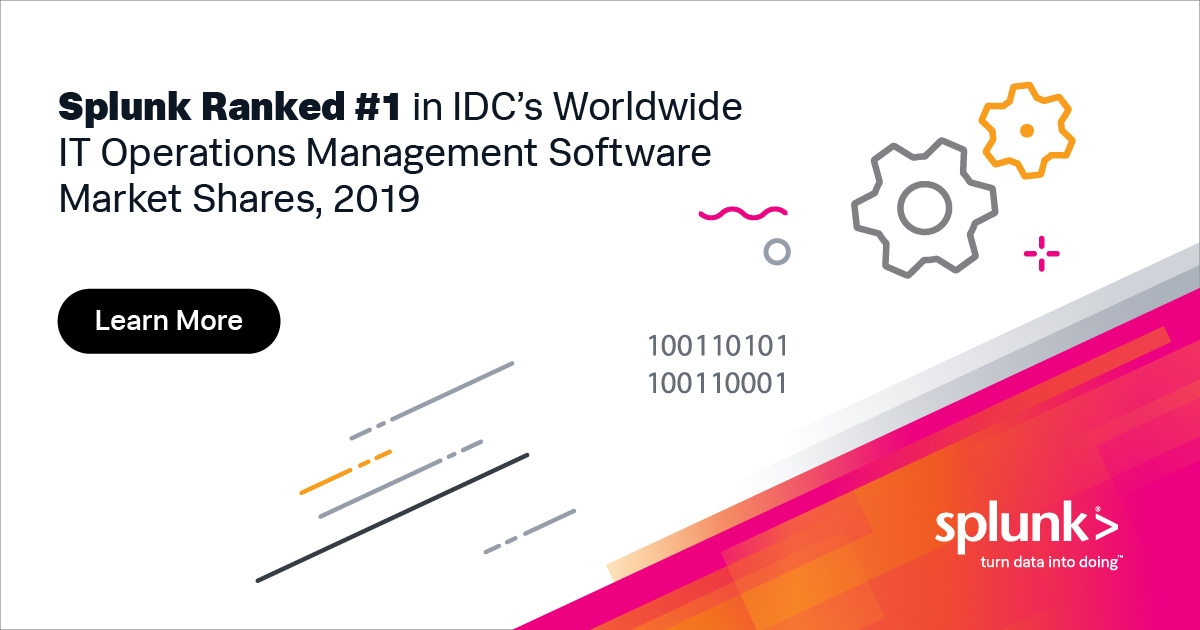 We're excited to announce that Splunk has been named the leader for both market revenue and market share in IDC's Worldwide IT Operations Management Software Market Shares, 2019 report, having captured 13% of the overall ITOM market and achieving 32.3% year-over-year growth*. We believe this recognition speaks to the continued success of our customers, and we are so thankful for the opportunity to be a part of that success.
The world around us has been changing and evolving rapidly, but our commitment to customer success has not changed and continues to be our top priority. We're listening closely to what you're saying and are always eager to learn about what's happening within your organization. We hear you when you share what problems your teams are facing, those things that keep you up at night. Digital demands are increasing, especially as all of us are adjusting to doing our business remotely, meaning the pressure on your teams is too. Siloed tools and data can make getting clear and consistent visibility challenging, and when issues pop up, it's time-consuming and difficult to find and resolve them. Despite this accelerated push for digital transformation, many IT teams are still stuck with tools that are inflexible and outdated, unable to adapt and grow with you as the world and your priorities change.
It's exciting and inspiring to see how our customers are using Splunk to help solve these problems and more. Splunk offers a modern approach to IT with the only Data-to-Everything platform, uniquely positioned to help bring data to every question, decision and action.
As organizations move on a cloud journey with a complex mix of on-prem, private cloud, multi-public cloud, and mixed environments, traditional operating models and management tools become an impediment rather than an accelerator.
Splunk offers an integrated, powerful set of capabilities that harness the power of data to modernize IT. With complete visibility across the entire IT stack, our customers are able to spot trends, identify issues, resolve problems and accelerate outage investigations.
Splunk's AIOps capabilities enable teams to leverage the power of machine learning to provide 360° insights into the health and performance of critical business services across their hybrid environment, reducing alerts and noise in the process. By delivering business-critical insights and predictive analytics, teams can stay ahead of and avoid service degradations, resource constraints, and outages.
I believe that this value we're helping teams bring to their organizations directly correlates to our leadership in the market and our fast growth rate as companies continue to trust us as their modern IT vendor for their digital transformation and IT modernization initiatives. We're looking forward to continuing to partner with new and existing customers as they progress on their journeys to modern IT.
Customer Success Using Splunk for IT Operations Management
Discover how the team at Leidos was able to get their time back by reducing their alerts by 95%. Read about how Cox Automotive saw a 90% reduction in incidents with Splunk for IT.
Thousands of customers use our analytics-driven IT operations management portfolio, which includes Splunk® Enterprise, Splunk Cloud, Splunk IT Service Intelligence, VictorOps, SignalFx, Splunk App for Infrastructure and hundreds more of Splunk and partner apps!
Get Your Copy of IDC's Worldwide IT Operations Management Software Market Shares, 2019 Report
Register to download a complimentary copy of IDC's Worldwide IT Operations Management Software Market Shares, 2019 today!
If you're interested in learning how Splunk can help your organization with our leading ITOM solutions, please contact our team.
Thanks,
Kia Behnia
Vice President, IT Operations
----------------------------------------------------
Thanks!
Kia Behnia