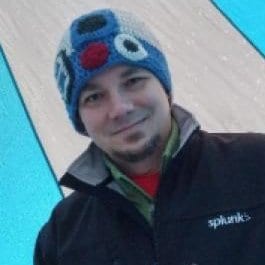 By Jason Hupka October 18, 2021
Contributions to the Splunk community is what the SplunkTrust is all about. Becoming a member of the SplunkTrust is not about how much Splunk you know; Splunk's training and certifications already confirm a person's Splunk knowledge. Instead, selection for the SplunkTrust program is all about a person's involvement in the Splunk community. Do you lead one of our 150 global Splunk user groups? Are you one of the top contributors to our community website? Are you a respected presenter at our Splunk events? These are some of the areas that members of the SplunkTrust regularly contribute to strengthen the Splunk community.
Splunk inducts a new cohort of SplunkTrust members annually at our .conf event. Many re-apply to be selected from the previous year, and we always have new members that have made significant contributions to the Splunk community. Members of the SplunkTrust receive the coveted fez, a free pass to the following year's .conf event, Splunk EDU credits, and an invitation to the SplunkTrust Summit conference.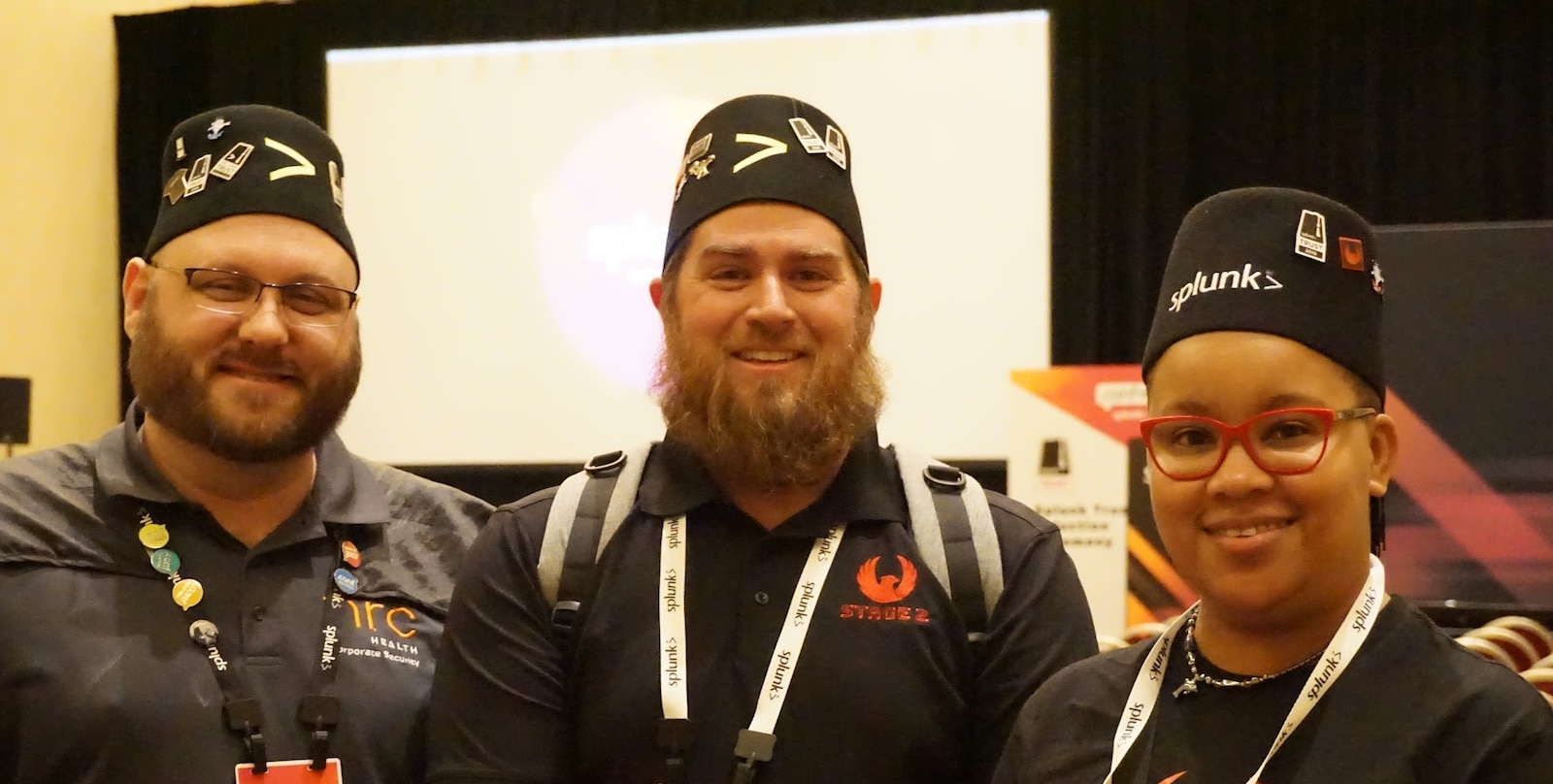 This is the seventh year of SplunkTrust program, and we are excited to induct 13 new members to the program. Our new members were selected for their outstanding contributions to the Splunk community. The following are the new members to the SplunkTrust program:
New Members
Brett Adams
Antony Bowesman
Suat Celikok
Dustin Eastman
Chris Kaye
Suman Gajavelly
Adam Gold
Rohit Joshi
Charles Kuykendall
Yuan Liu
Manjunath Meti
Srikanth Yarlagadda
Jon Young
In addition to the 13 new members, we have 56 returning members to the SplunkTrust. Returning members have continued to contribute to the Splunk community, and consistently reflect the core values of the SplunkTrust program — helpful, technical, knowledgeable, and available. Eleven of the returning members have been around since the first SplunkTrust cohort inducted at .conf2015! The following are the returning members for .conf21, and they are grouped by the number of years they have been selected for the SplunkTrust program:
Seven Years
Doug Brown
Aleem Cummins
Rich Mahlerwein
Nick Mealy
Martin Müller
Tony Reinke
David Shpritz
Kyle Smith
George Starcher
Michael Uschmann
Duane Waddle
Six Years
Michael Bentley
Mika Borner
Rich Galloway
Javier Garcia Nieva
Steve Koelpin
Matt Uebel
Five Years
Ryan Adler
Dal Jeanis
Nancy Kafer
Cary Petterborg
Michael Simko
Colby Williams
Yutaka Yamada
Four Years
Gareth Anderson
Becky Burwell
Mary Cordova
Björn Hansen
Oliver Hoppe
Greg Kollias
Matthias Kowalewski
Harshil Marvania
Madison Moss
Renjith Nair
Christopher Owen
Nate Plamondon
Nadine Shillingford
Kamlesh Vaghela
Three Years
John Billings
Steven Bochniewicz
Shawn Cannon
Mhike Funderburk
Lakshmanan Ganesan
Dustin Hoffmann
Tom Kopchak
Alex Lu
Ryan Plas
Tom Wise
Chris Younger
Two Years
Sid Chakraborty
Gregory Rivas
Shawn Routhier
Diogo Silva
Ismo Soutamo
Daniel Spavin
Dominique Vocat
Please join me in congratulating the .conf21 SplunkTrust cohort. The Splunk Community team greatly appreciates their contributions to our various programs, and we are proud to have them part of the SplunkTrust program.
---
Follow all the conversations coming out of #splunkconf21!