Splunk for Industrial IoT
Generate real-time and predictive insights from your industrial operational data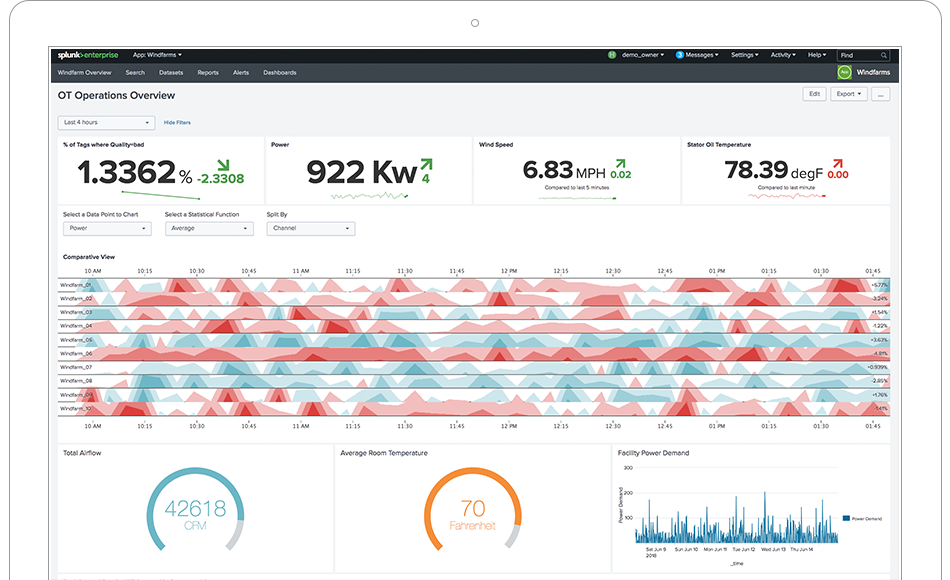 Use industrial data to ensure uptime and reduce cost

Real-Time Monitoring

Drive availability and performance of critical industrial assets and control systems with real-time monitoring, personalized alerts and asset grouping
Product Capabilities
A single place to manage, analyze and secure all your industrial data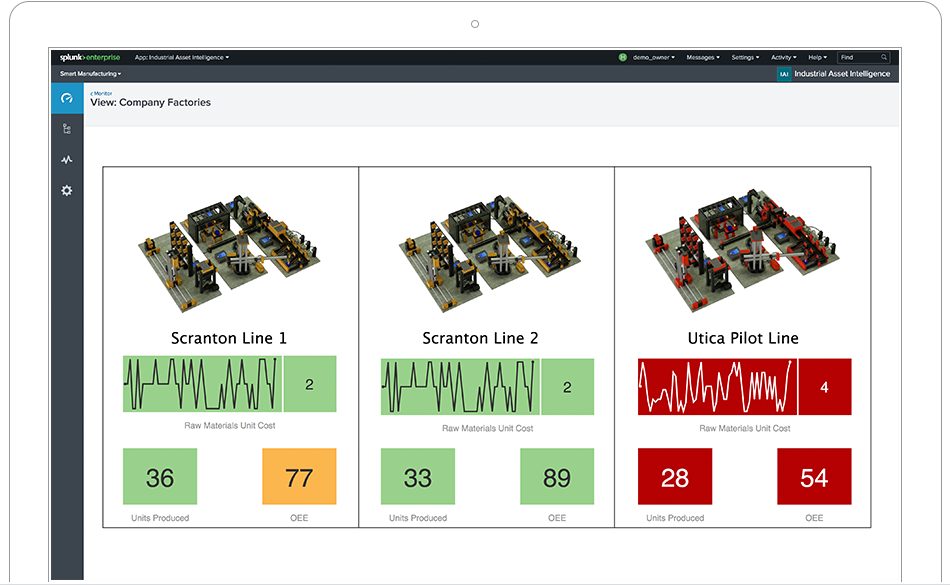 Real-Time Monitoring and Diagnostics of Industrial Controls and Assets
Get an integrated view into the health of your critical assets and control systems, and perform advanced analytics with no programming. Minimize routine preventative maintenance that introduces risk and decreases availability, set early warnings and trigger real-time actions with live alerts and dashboards. You can now quickly identify and diagnose issues and improve availability and performance.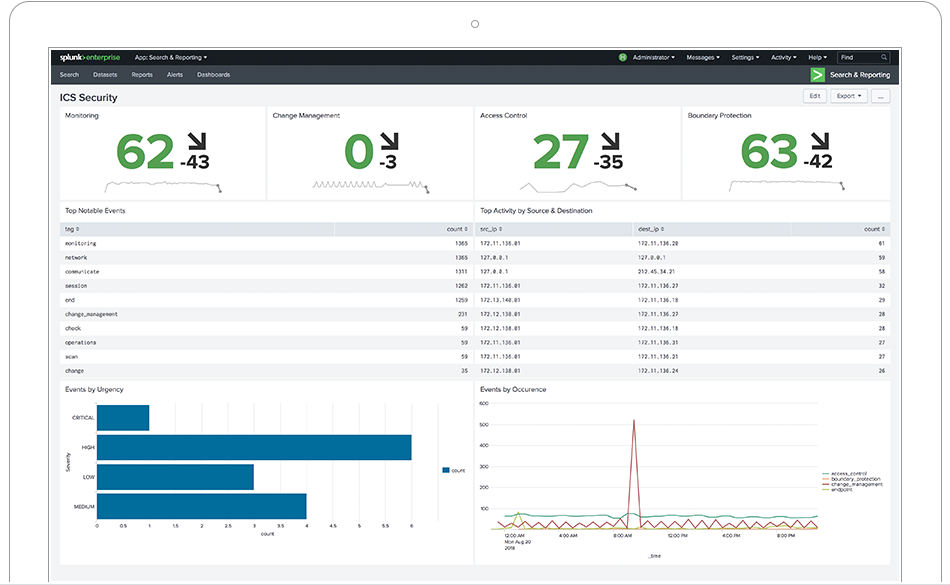 Protect Critical Assets with Analytics-Driven Security

Use out-of-the-box or custom correlations, searches and visualizations of all your disparate data in real time and gather all the context you need to perform rapid investigations and response. Get a clear, single view of your industrial asset security posture so you can act fast and effectively.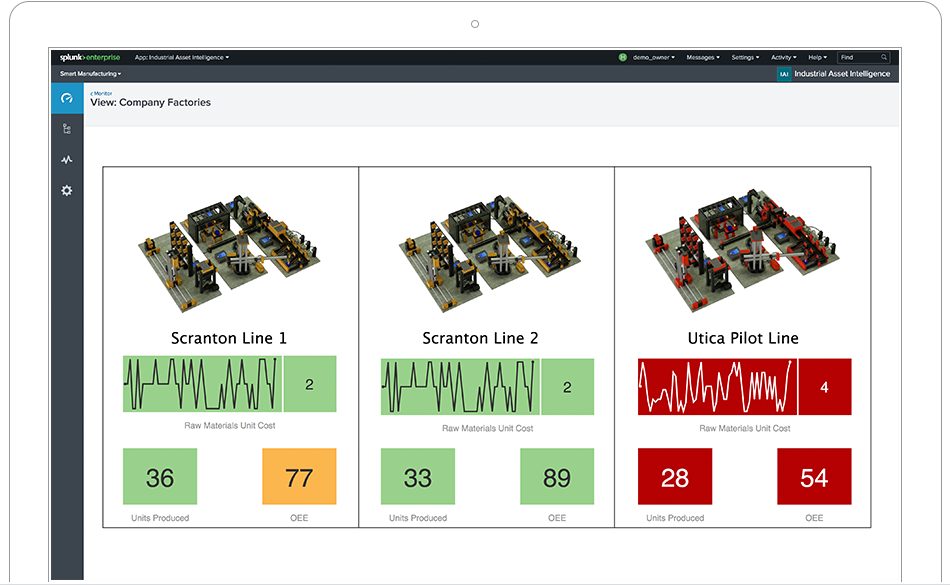 Predictive Analytics for Industrial Operations

Use the power of machine learning to understand performance baselines and predict deviations. Get intelligent recommendations that relate to production, asset maintenance and supply chain management. This helps predict and prevent imminent outages without affecting production downtime.
One of the big metrics our department uses is work order lead time — the time it takes to service a work order, from when it is created to the time it ships. Splunk has helped us drastically increase speed to drive our business
Previous
Next


Manufacturing
Optimize overall equipment effectiveness (OEE) with real-time operational visibility across IT, OT and IoT sources
Boost Asset Health


Energy and Utilities
Improve operator visibility and drive machine uptime with a consolidated view of your industrial data
Keep the Lights On


Public Sector
Drive efficiency across your operations to improve margins and better serve your customers
Live Smarter

What can you do with Splunk?