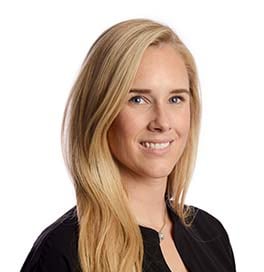 By Katia Ratkovich December 01, 2021
F
or the second year in a row, Splunk is thrilled to offer the Splunk HBCU Academic Scholarship.
Last year, we launched this program empowering students from two prestigious historically Black academic institutions: North Carolina A&T University (NCA&T) and Florida A&M University (FAMU). This year, we are furthering our commitment to inclusion by expanding our scholarship opportunities to also include students from Tuskegee University (TU).
As a Splunk scholarship recipient, you join a global community of engaged and supportive innovators who work to fulfill our mission of removing the barriers between data and action, ensuring everyone can thrive in the data age. We do this with our shared values, diverse perspectives, involvement, and innovation.
We encourage you to please learn more below or click here to complete the 2022 application.
For students interested in internships, Splunk provides a wide range of opportunities, utilizing skills found both inside and outside the classroom for real world, hands on knowledge to round out your degree and help you contribute to a globally thriving community.
About the Scholarship
Splunk's North Carolina A&T (NCA&T), Florida A&M (FAMU), and Tuskegee University (TU) Scholarship fund will:
Award up to ten (10) students in 2022 a $10,000 USD academic scholarship

The scholarship will be awarded to high achieving students who demonstrate leadership in their field of study and a passion for diversity, equity, and inclusion

The program will review applications from students who meet the minimum qualifications

This scholarship is open to all NCA&T, FAMU, and Tuskegee students who identify with communities historically excluded from the technology industry including (but not limited to) Black/African American, Women, Hispanic/Latinx, Pacific Islander and American Indian.

Eligibility Requirements
All eligible candidates must:
Be enrolled as a full-time student at NCA&T, FAMU or TU and plan to be enrolled for the 2022-2023 academic year

Be pursuing a degree in computer science, computer engineering, or a related field with interest in software development

Demonstrate leadership skills

To Apply
To apply, please click here. To be considered for this scholarship, all students must:
Include a resume with work experience, honours / awards, extracurricular activities

Submit a current NCA&T, FAMU, or TU transcript (official or unofficial)

Provide responses to all of the following three questions:
In 500 words or less, explain how you would use data — or have used data — to improve a situation you experience in everyday life
In 250 words or less, share your interest in pursuing a career in science and technology
Application Deadline is March 31, 2022. Winners will be notified by May 31, 2022.
Terms and Conditions:
The Splunk NCA&T / FAMU / Tuskegee Scholarships will be awarded to up to ten (10) individuals.
The $10,000 (gross) academic scholarship is intended for use towards academic expenses such as tuition, books, materials, housing, and equipment required for a student's academic success.

Students are required to be enrolled full time in their university and planned to enroll for the 2022-2023 academic year.

Splunk reserves the right to withhold the award from any candidate who no longer meets the eligibility requirements.

Splunk reserves the right to rescind the award from any candidate who does not maintain the eligibility requirements.

All scholarship details not specified in these terms and conditions will be determined in Splunk's sole discretion. If legitimately claimed, the scholarship will be awarded. All taxes (if applicable per jurisdiction) and other expenses not specified in these Official Rules as being covered as part of the scholarship are the sole responsibility of each winner. No transfers, substitutions or cash redemptions will be made, except at Splunk's sole discretion. Splunk reserves the right to substitute the stated scholarship or portion thereof with another scholarship or portion thereof of equal or greater value for any reason, including, without limitation, scholarship unavailability. No more than the stated scholarship will be awarded. Winners are strictly prohibited from selling, auctioning, trading or otherwise transferring any part of the scholarship.
To apply, please click here.
If you would like to learn more about Early Career opportunities with Splunk, we encourage you to please check out our Splunk University Recruiting careers page, search available Splunk internships and connect with us on Facebook or LinkedIn.