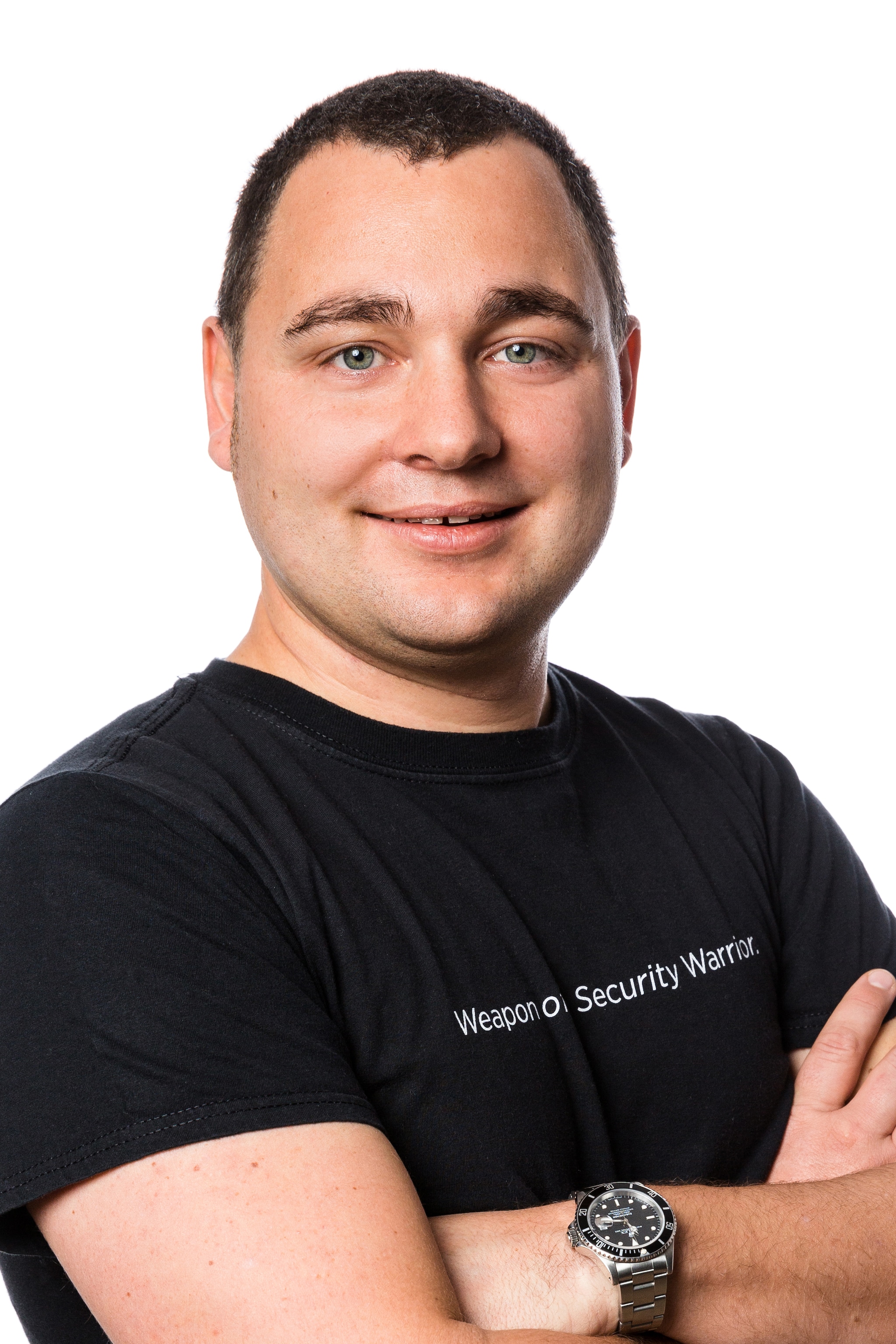 By Matthias Maier October 24, 2016
Hello,
This week saw lots of activity taking place at IT-SA, the biggest German security event held in Nürnberg.
IT-SA 2016 – The IT Security Expo and Congress
This year was a record year for the conference with over 10,000 visitors and over 490 companies exhibiting.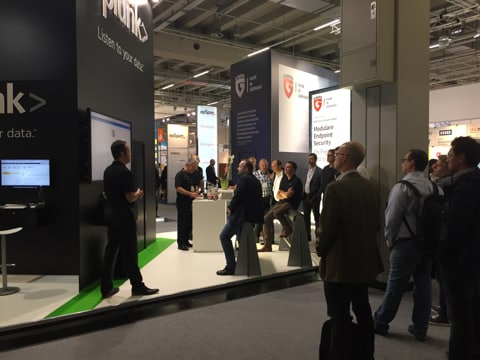 The Splunk team was there in full force to showcase how we can help organizations utilize the gold hidden in their machine data. While security use cases were top of mind – many visitors wanted to learn how they could re-use their security investment across the company. In the booth theatre Splunk technical experts demonstrated how this works. In addition, we had ForeScout presenting on how it integrates and works together with Splunk. On top of this we had a senior incident responder from Mandiant, a FireEye Company, showcasing how it utilizes machine data in investigations to help companies recover from a cyber-security dilemma.
We also spoke in Forum Red about Security Intelligence and Forum Blue about Phishing Attacks and whether you're organisation is prepared for it. Feel free to review the content and recordings.
IT-Awards 2016 – "Readers' Choice" – Best SIEM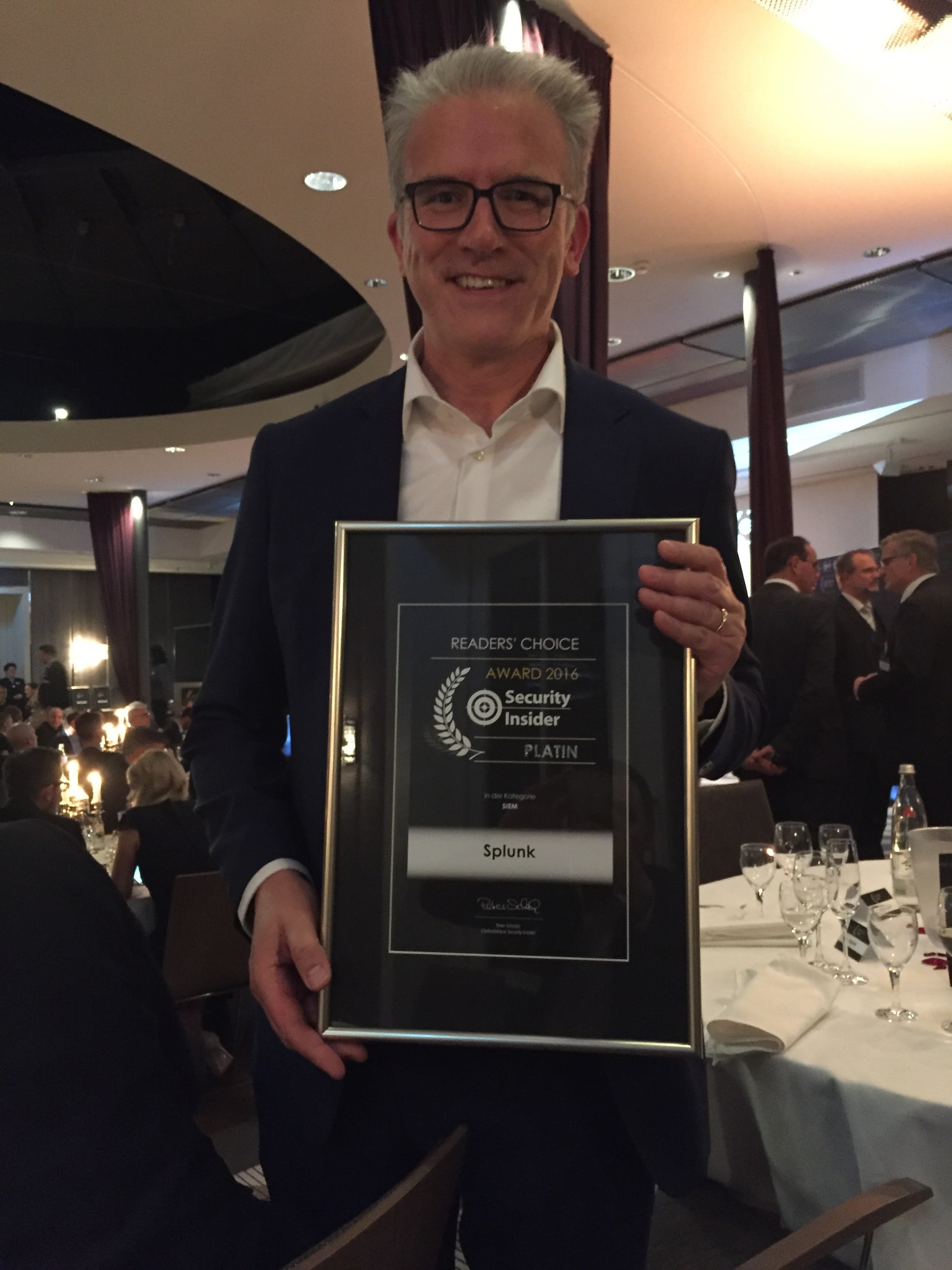 After the doors to IT-SA closed – we attended a dinner hosted by the Insider Publications of Vogel Business Media. Over 30000 readers across all publications voted for their favourite products across a number of different categories. We were honoured to be selected by our customers as the Platin Award winner for Best SIEM Product. Jens Luebben, Manager of the German Major Enterprise Sales Team picked up this award.
In case you couldn't attend IT-SA conference – checkout how MBDA is utilizing Splunk Enterprise Security to their advantage and if you want to get your hands on a live Splunk system – try out the free online Splunk Enterprise Security sandbox.
Stay safe and happy Splunking,
Matthias