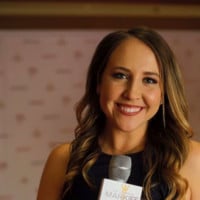 By Kaela Sullivan April 05, 2022
The Splunkie Awards are back and more exciting than ever! We are thrilled to celebrate our exceptional customers who have been industry leaders in using data to solve mission critical problems and uncover breakthrough opportunities. Every year, we recognize pioneering users and teams who truly stand out and thrive in today's data-driven world.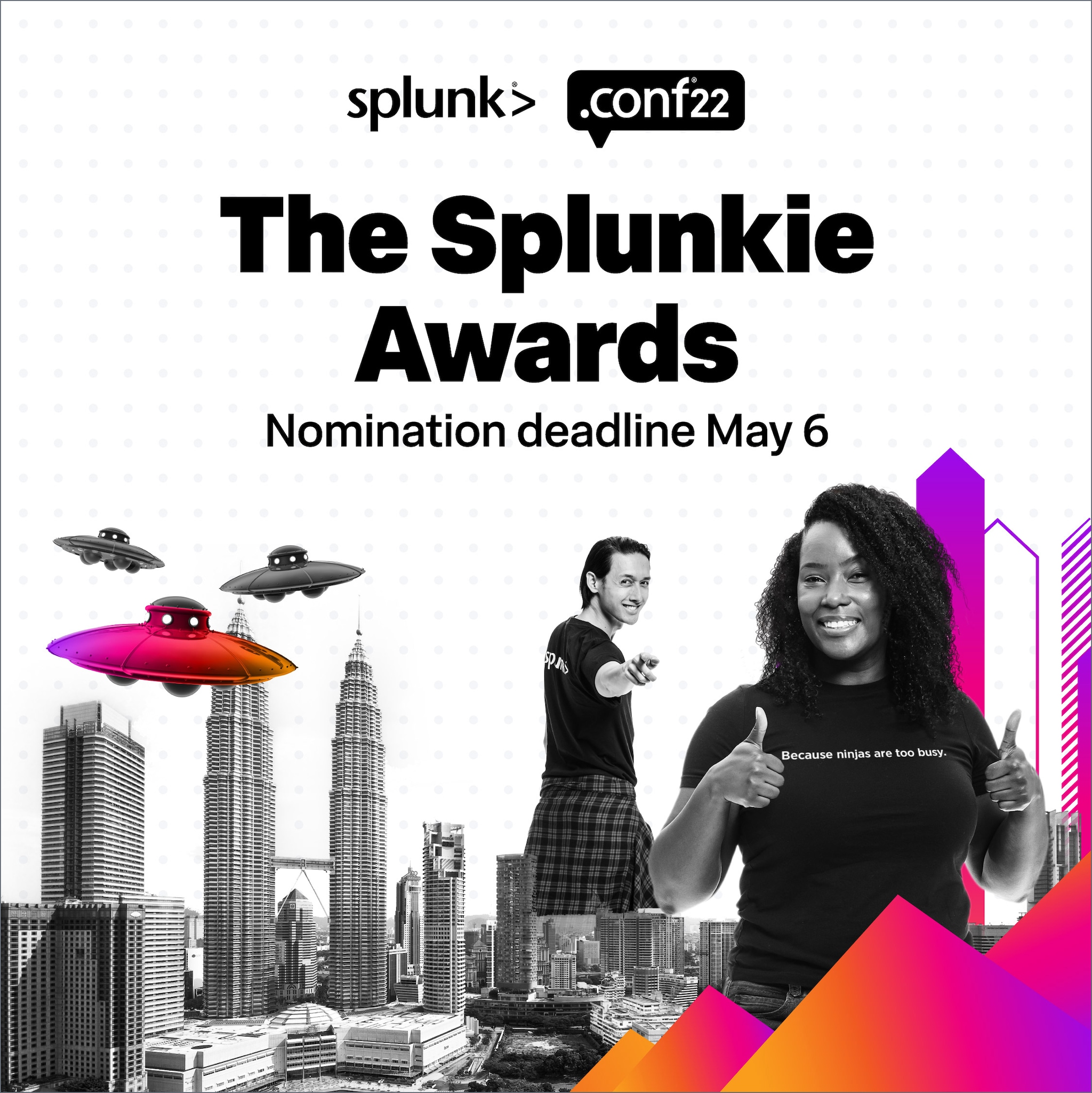 Do you know someone who has been a champion in removing the barriers between data and action? A standout data-doer that has harnessed the power of Splunk to unlock innovation? Well then, we invite you to nominate a customer, colleague (you can nominate yourself!), partner, team or manager for well-deserved recognition as a result of their efforts. This year, we are even upping the ante: Winners will receive free .conf22 passes AND early access to their .conf22 hoodies. Nominations run from April 4-May 6, 2022.
Last year, for our prestigious Developer Award, we recognized Alla Gringaus, Global Web Performance Optimization Lead at The Estée Lauder Companies Inc, for her work in optimizing around 400 websites with Splunk Observability and the Splunk Cloud Platform. Once again we are eager to see the remarkable data innovation our customers have trailblazed this year with Splunk. Check out the full list of last year's Splunkie Awards winners for ~inspo~.
This year, we have 6 awards with the addition of our new "Explorer" Award which recognizes our data partners who have used Splunk to help them find creative ways to navigate and thrive throughout the pandemic and beyond. We want to hear success stories of how you tapped into the power of data to meet this moment in history and how Splunk is helping you navigate the next chapter of your data journey.
Winners will be notified in an exclusive award ceremony with Shelly Kornbloom and other Splunk executives hosted on Splunk.TV one week before .conf22. Winners will receive a personalized trophy, one (1) complimentary .conf22 pass (onsite or virtual) and VIP treatment during .conf22 (in-person or virtual).
Please see the full descriptions for each award category and make your nominations by May 6 at midnight via The Splunkie Awards Nomination page.
Any questions? Shoot us an email at splunkieawards@splunk.com. Let's see how you Splunk!
---
Follow all the conversations coming out of #splunkconf22!