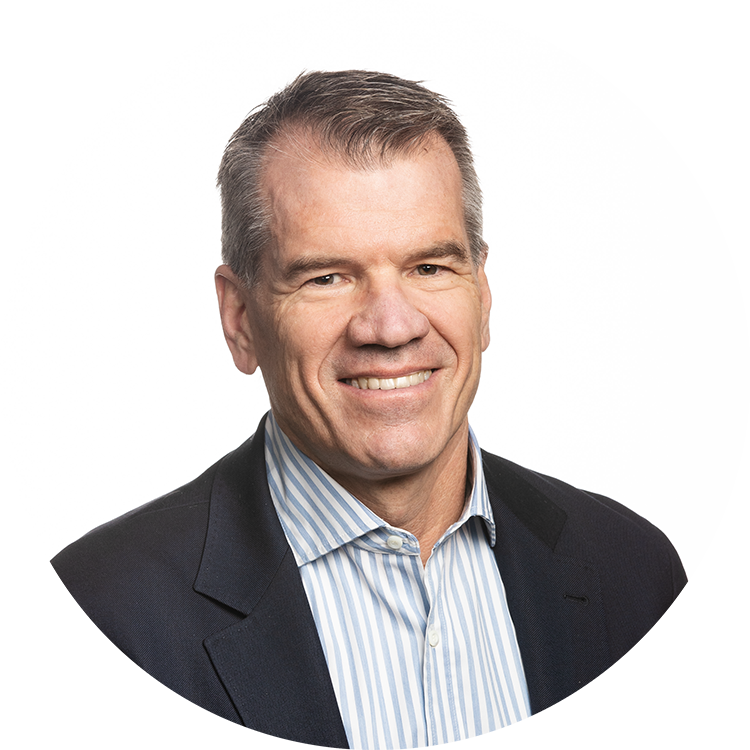 By Gary Steele July 17, 2023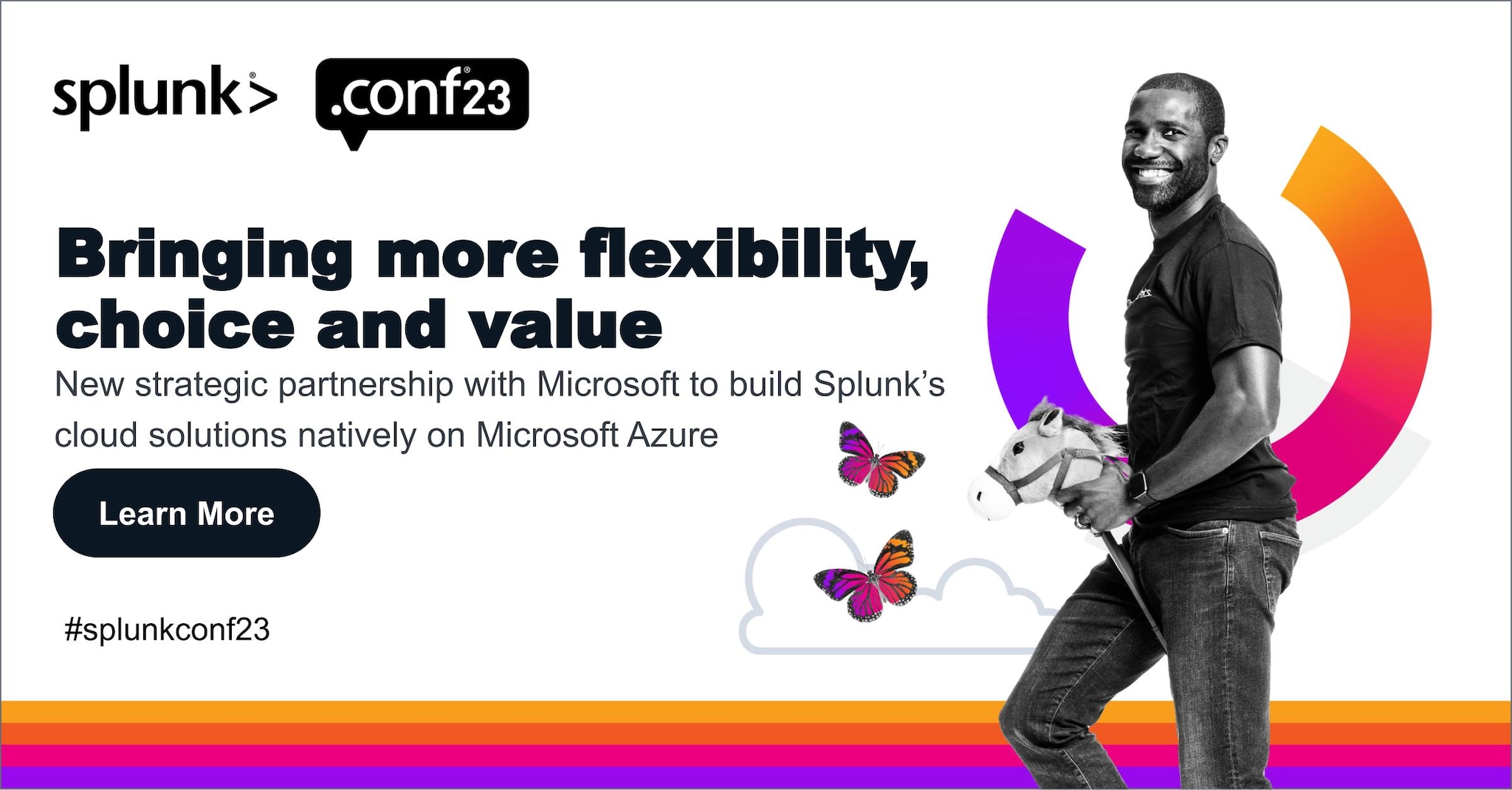 This week, we're welcoming thousands of Splunk's customers and partners to Las Vegas for .conf23.
Every year, we dedicate a week to closely engage with customers and partners, celebrate the passion of Splunk users and demonstrate how we're accelerating the pace of innovation to help the world's largest and most complex organizations keep their digital systems resilient.
We believe that organizations shouldn't be locked into one environment and should have choice in how they architect their systems across the multi-cloud, hybrid world. Splunk has always been data source agnostic, and during the .conf23 keynotes, we demonstrated our commitment to help organizations leverage unified security and observability, powered by AI, in the way that makes the most sense to them. Those commitments include Splunk's long-standing dedication to give choice and flexibility in how our customers deploy Splunk in their journeys to modernize in the cloud.
Over nearly 12 years, we've built a strong partnership with AWS as we've brought Splunk Cloud to the market as a service offering, including launching it on AWS Marketplace in 2017. And we didn't stop there. In 2020, we announced a strategic partnership with Google, making Splunk Cloud natively available on Google Cloud Marketplace. We are incredibly proud of the deep level of partnership and breadth of choice our customers have to deploy Splunk in the way that's right for them.
But we wanted to do even more to help customers transform and succeed in their cloud journey. So, we did.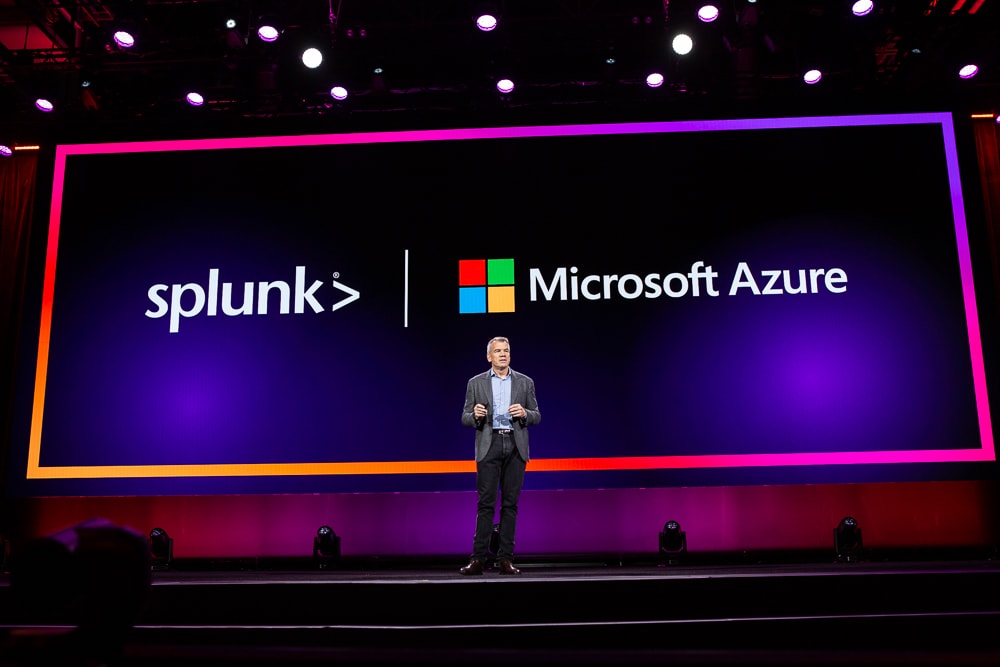 Among the many announcements we are sharing at .conf23, one of the most exciting is Splunk's new strategic partnership with Microsoft to build Splunk's cloud solutions natively on Microsoft Azure. Together, our approach will enable our joint customers to migrate, modernize and grow their environments with end-to-end cloud and hybrid visibility at scale.
It gets better. In the United States, organizations can now use their Azure credits to buy Splunk Enterprise, Splunk Enterprise Security (ES) and Splunk IT Service Intelligence (ITSI) in the Azure Marketplace as a customer-managed license, powering thousands of our joint customers with best-in-class solutions. This offering is expected to become available globally in the coming month.
Splunk's strategic partnership with Microsoft to build Splunk natively on Azure demonstrates our commitment to advancing digital resilience and meeting our customers where they are, and how they want to buy. We are excited by the benefits of adding greater flexibility to how our customers deploy Splunk and bring to bear our AI-powered unified security and observability solutions to keep their mission-critical systems secure and reliable.
This week's news marks an important step in deepening our commitment to help enterprises gain visibility across their digital systems despite the growing complexity of the technology landscape. At our core, Splunk is dedicated to providing choice and flexibility to our customers as we advance our mission to drive greater digital resilience.
---
Follow all the conversations coming out of #splunkconf23!