The breakaway
Tour of California: Ready for the Golden State
They will traverse demanding mountain inclines, winding coastal roads and sweeping stretches of highway that meet the horizon. They're likely to endure both the intense heat of Sacramento County and whipping winds in the San Gabriel Mountains.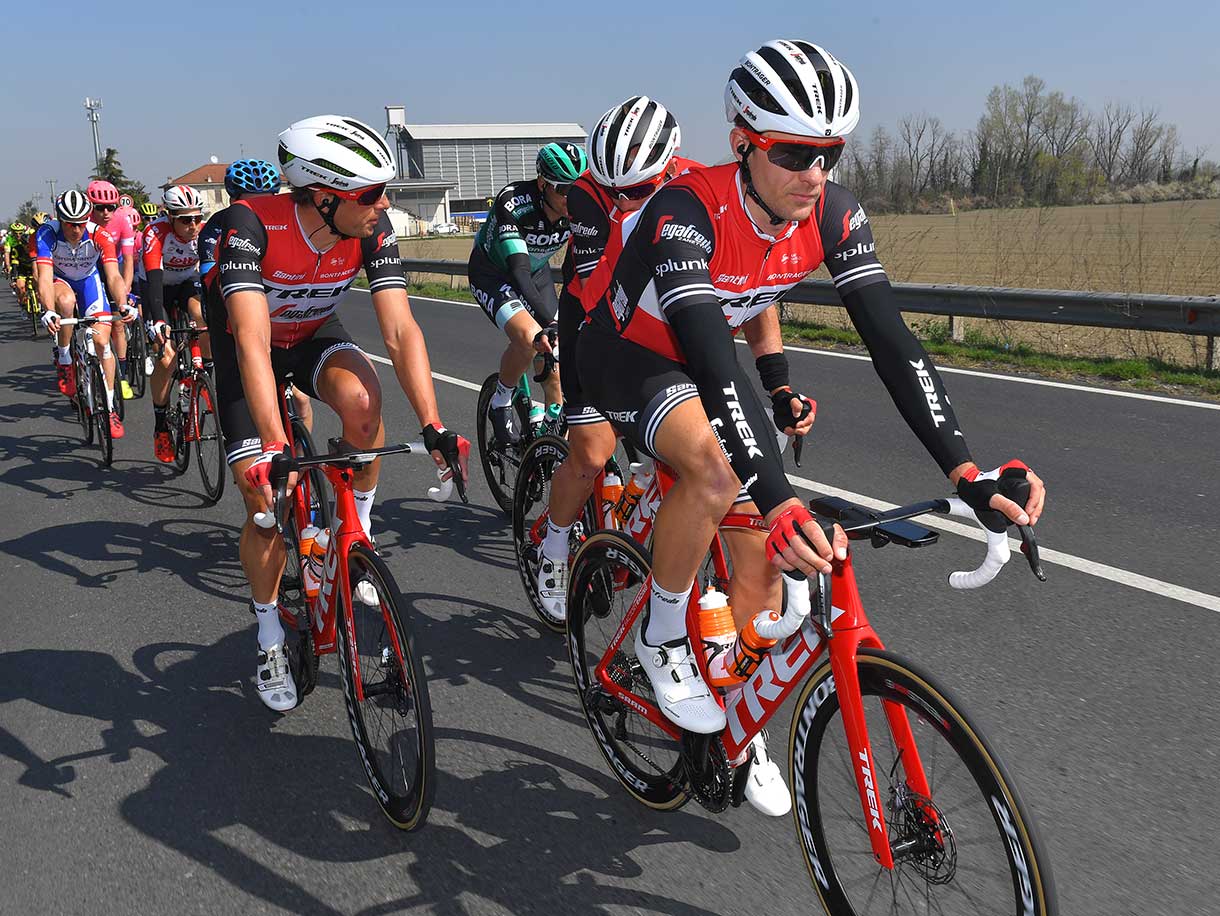 It's the Amgen Tour of California and the Amgen Tour of California Women's Race, in which the cycling elite from around the globe — including numerous Olympic medalists and world-renowned racing champions — will pedal almost 800 miles in a seven-stage course through 13 cities, tackling more than 68,000 feet of elevation and 25 King of the Mountain climbs.
In short, the May 12–18 race is not for the faint of heart. Fortunately, there's a lot of heart on the
Trek-Segafredo cycling teams
, sponsored by Splunk.
This year, Trek-Segafredo will be one of the 19 men's teams that will begin the seven-day, 773-mile race that starts in Sacramento and finishes in Pasadena. The Amgen Tour of California Women's Race will run concurrently for three days, during which the women of Trek-Segafredo will compete against 15 teams over 177 miles in three stages, from Ventura to Pasadena. They'll also climb more than 20,800 feet in the process.
Among the Tour of California veterans on the Trek-Segafredo teams are Latvian super-racer Toms Skujiņš and Italian World Champion Giorgia Bronzini. Men's team leader Richie Porte is also competing.
With an easy-going smile that belies his fierce and relentless racing style, Skujiņš is now preparing for his fifth Amgen Tour of California this May. Expect to see him pushing limits —his own and his competitors' — this time around. It's what he does.
"In my four previous Tour of California editions, I've won three stages and one edition, I crashed out," he tells Splunk with a laugh.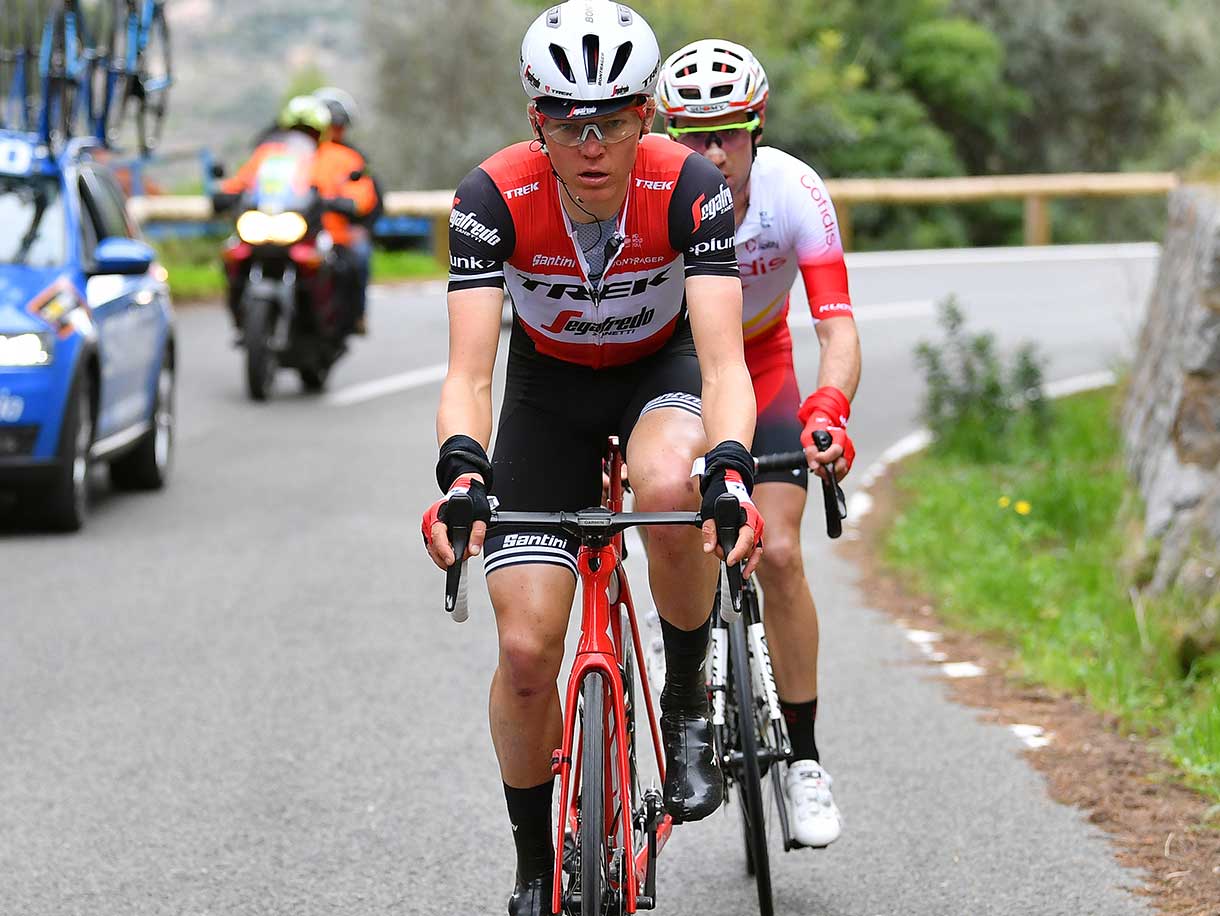 Cyclist Toms Skujins, here riding in the 2019 Challenge Mallorca.
Credit: Getty Images
Those three stage wins include a nail-biting first place in his first year. He won stage three in San Jose after he pulled ahead of world-champion Peter Sagan while holding off a host of fast contenders. That win was followed by stage victories in South Lake Tahoe in 2016 and then at the Laguna Seca Recreation Area as a part of Trek in 2018.
Giorgia Bronzini — intense, passionate and one of the most decorated women cyclists in the world — is excited to return to the California event, this year as not as a rider, but as the women's team director, with Ina-Yoko Teutenberg.
"I really like racing in America because of the space and the people," Bronzini says. "They really feel it — the way Americans interpret every single stage, it's amazing. The riders really get this feeling, and I love it."
Bronzini brings tremendous experience to her role. Her racing career included three World Championship titles, as well as numerous stage and one-day race wins in some of the biggest UCI events in the world — including the Tour of California.
"Two years ago, I won in Sacramento," she says. But it wasn't easy: Her team faced setbacks, including last-minute injuries that depleted their numbers. "Then we were a really, really small team. But we were enjoying so much to be in America … and we won, so that was amazing!"
Bronzini is determined to channel that experience into success for the women's team this year, and Skujiņš and the other men are ready to roll, too. The Tour of California is always an exciting, inspiring and surprising race — and this year's event should be just as spectacular.