The Breakaway
Putting the Power of Data Into Motion
Cycling is a data-driven sport, where millisecond improvements in individual performance and strategic decisions at the team level are the difference between victory and defeat. Actionable data comes from each rider, their equipment, and the race environment itself. And in 2019, the Trek-Segafredo team will take advantage of its data like never before.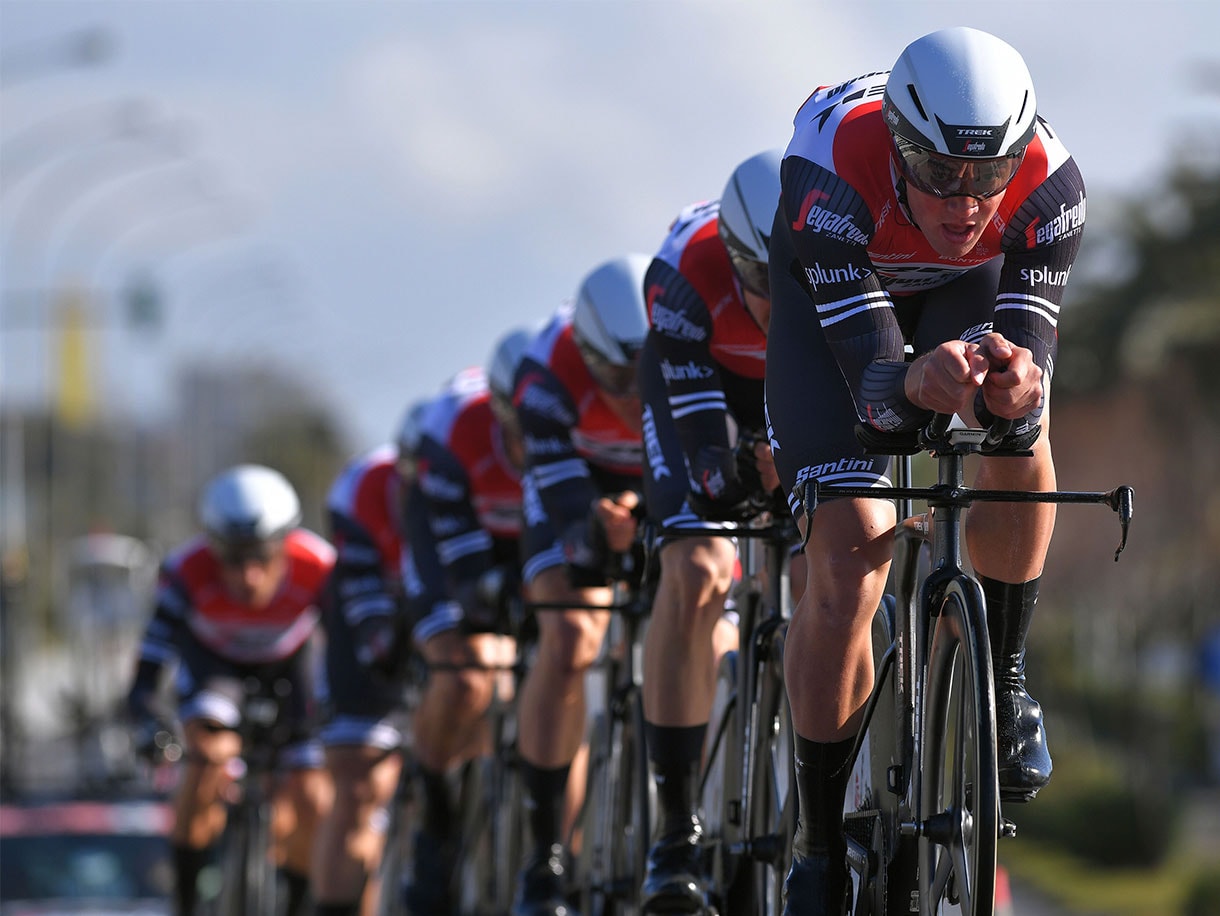 Welcome to the first edition of The Breakaway, bringing you cycling and data insights from the partnership between
Trek-Segafredo and Splunk
. As the team's
official technology software partner
, Splunk is proud to help Trek-Segafredo's world-class cycling team race to the next level. Throughout the season, Splunk will help the team's men and women athletes, coaches, trainers and support staff uplevel their approach to the sport — and we'll be telling that story as it happens.
The first collaboration is around nutrition. A cyclist is a machine, converting caloric fuel into the muscular action that accelerates a racing bike. On a staged race, exhausted riders must rest and refuel before the next day's race, and how they approach nutrition tonight is critical to tomorrow's performance. With Splunk's help, team nutritionists and chefs will have individual athlete performance data from a day's ride before the cyclists even make it to the dinner table — ensuring that each rider is given the right diet to prepare them not just for another grueling athletic performance, but to perform optimally for the specific course profile and team strategy the next day brings.
I've been a cyclist pretty much my entire life," says Splunk CEO Doug Merritt, "so I'm very excited to help bring the power of data to these premiere athletes — and I look forward to a winning season.
"We're looking forward to a fantastic year," says Luca Guercilena, the team's general manager. "And with Splunk's help, we're bringing new levels of insight and agility to the entire team."
Throughout this season, we'll be telling you the data stories behind Trek-Segrafredo, and we'll be introducing you to some of the 25 men and 13 women on the team. And when you're watching the races, be on the lookout for the Splunk brand on jerseys, bikes and team vehicles.