The breakaway
Cyclist Ruth Winder on the Thrill of Racing and the Value of Data
As Splunk works with Trek-Segafredo to improve race performance and results with data analytics, we're excited to meet the athletes who make cycling such an exciting sport, and we'll be introducing them to you throughout the season. First up, British-born, California-raised
Ruth Winder
. She lives in Boulder, Colorado, and, like most top athletes, is very interested in using data to enhance her performance. We chatted with her about the team, the season ahead, and her approach to data.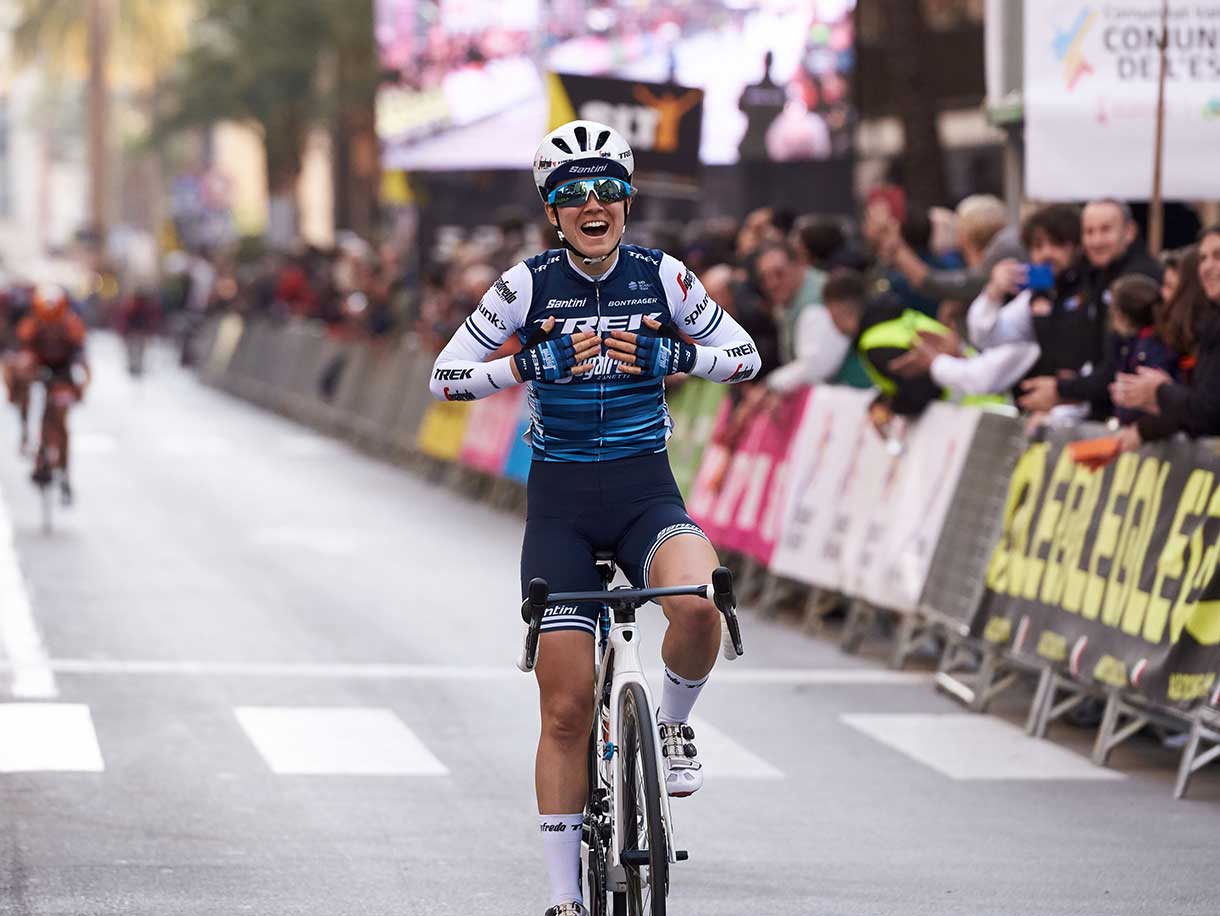 Ruth Winder crossing the finish line to win Stage One of the Setmana Ciclista Valenciana in February. Credit: Vélofocus
How did you get to this level of racing?
My dad took me to Junior Nationals in Bend, Oregon. At the time, I was living in Northern California, so it was an easy trip up there. I ended up winning and got completely hooked on the sport and from there, I kept riding. I've always had a lot of people to support me — the racing scene in Northern California is really good, and I've had a lot of support going through my career.
Do you collect data about yourself as a rider, and if so what type of data?
We collect the day-to-day stuff like cadence, speed, heart rate and power. Looking at that every day is always really cool. Then I try to collect other things like my resting heart rate every morning, how many hours I slept. I like to look back and see "OK, I got this much sleep during this training period."
If there was an insight you could glean about yourself or the team from data, what would you want to learn?
Sometimes you don't know what you don't know until you know it, so that's a hard question to answer. I think there are always ways to improve, but I don't have an exact answer.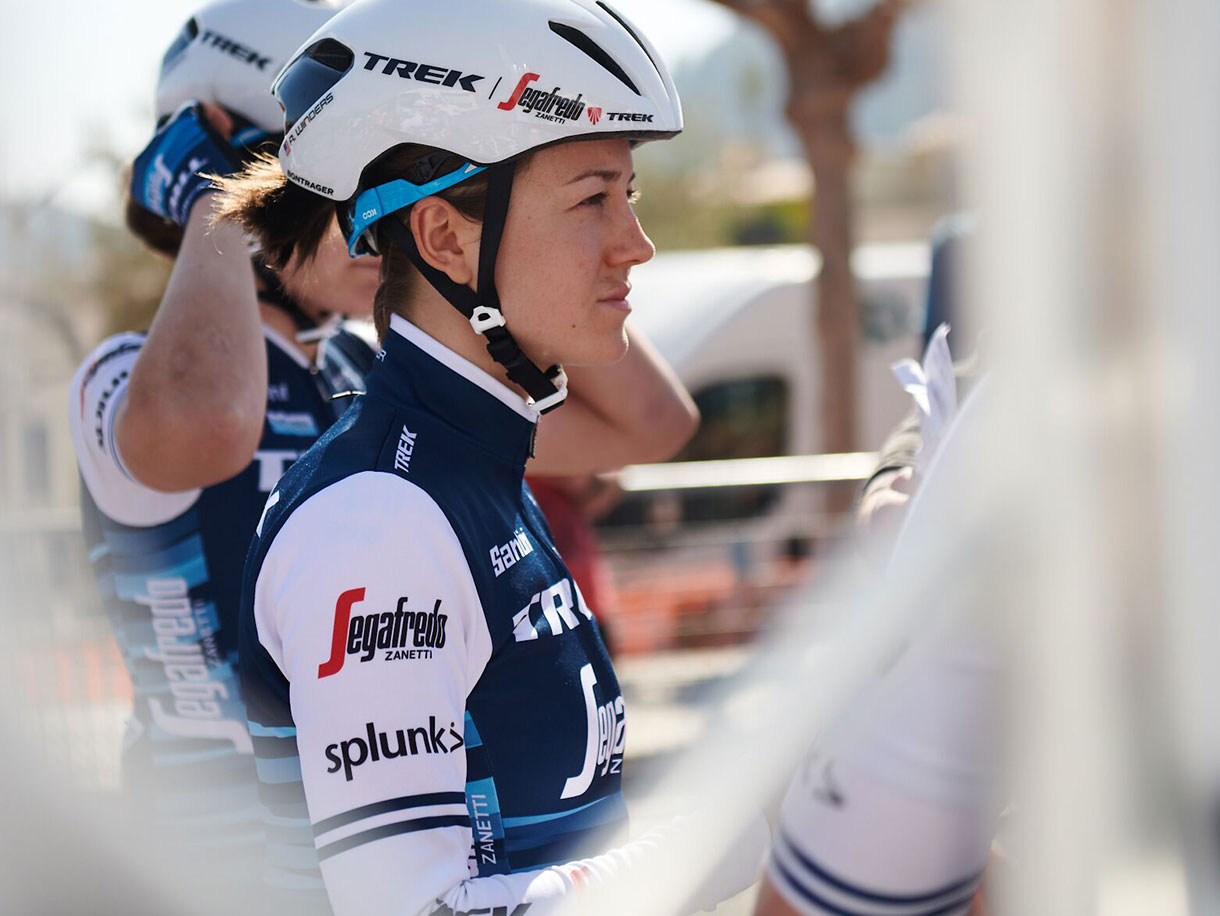 What are you most looking forward to in 2019?
I'm really excited because I finished this season in a place I didn't think was reachable. I was thinking "Maybe I'll get there one day," but I finished tenth at the world championship, which was a really good result for myself, personally. I was excited to be up there with some of the best in the world. I'm really looking forward to being on this new team, with these new girls who are all super strong, and hopefully win races with them.
Looking back, what has been your most challenging or favorite race, and why?
I really like
Flèche Wallonne
; it's really hard, it's got a super steep climb that we finish on every time. Every year they kind of change the course, but you always finish on the same climb. I've seen it finish in a few different ways — it's always like "How hard can you suffer?" — but it's still calculated because if you go too hard too soon, it's long enough that you could blow up.
What do you think is most important to a pro cyclist? What do you think makes a good cyclist?
I think it's commitment — commitment and the willingness to try. Because I think if you're not completely committed to being the best cyclist that you can be, then I don't think you will be. And if you're not willing to try in a race, at the end of the day, you can have the best numbers, you can have the best everything going into a race, but if you're not willing to play the game and give it a go, then you're never going to win.